Paterson Had Lunch With Some Lady, So Obviously They Are Boning
News
January 18, 2010 11:41 AM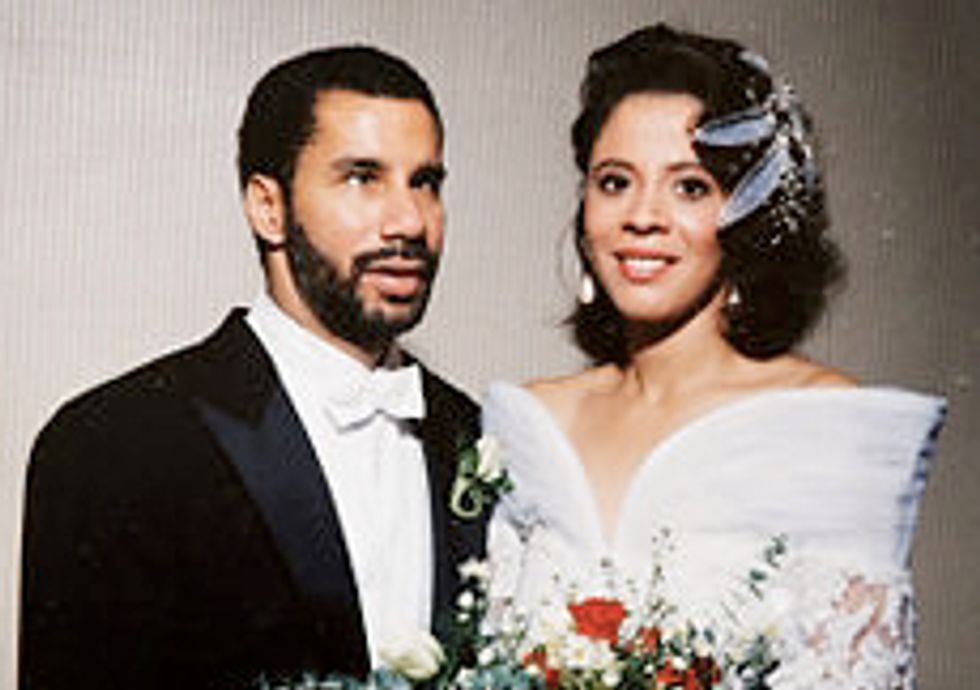 New York Governor David Paterson was spotted over the weekend having lunch at a New Jersey restaurant with some non-wife woman, which is, if not downrightillegal, then certainly in poor taste! Where does this man get off, having lunches in New Jersey all the time?
---
The office of the governor of New York was previously held by such paragons of virtue as Rudy Giuliani, a thrice-married adulterer who loved to hang out with known crooks, [Oh wait he was just the mayor! But he was Official Governor of 9/11, which counts. -- Ed.] and Eliot Spitzer, the crusading patron saint of prostitutes. Governor Paterson has pooped all over their noble legacy by taking a woman to lunch:
State lawmakers yesterday fumed over Gov. Paterson's cozy weekend lunch date, saying New York's chief executive should be working on looming deadlines instead of dallying with a pretty female pal.

As The Post reported yesterday, Paterson was spotted having an intimate lunch at the celeb-friendly River Palm Terrace in Edgewater, NJ, with an attractive woman who was not his wife.
Sounds pretty hot! More juicy details, please:
Waiter Tony Martinez, 33, said Paterson and his lady friend sat 4 feet apart, and the only physical contact he saw was a handshake in greeting.

"They weren't holding hands. They weren't being inappropriate in any way," Martinez said.
This man is simply the worst governor ever in the history of governors dining in New Jersey restaurants, except for maybe Jim McGreevey, who at least had the decency to take his wife along with him for meals with the other person he was fucking.
Fury over Paterson's NJ 'date' [New York Post]
Gov. Paterson says story he was nuzzling with a young woman is an 'outright lie' [New York Daily News]