Person Is Angry On Internet About Process of Democracy
News
March 22, 2010 05:45 PM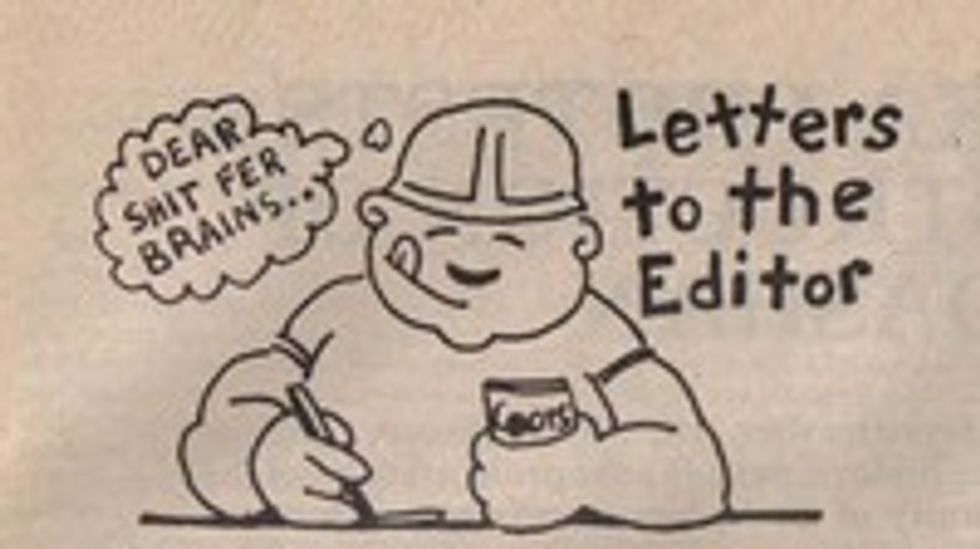 It was only a matter of time (fifteen months?) before a teabagger found out about this vulgar website "on the Internet." All of us, everyone, will remember forever where they were and what they were wearing when some dumb guy on Hotmail (?!) wrote to your Wonkette and delivered the killing blow: WHY DON'T U GO BACK TO RUSSIA?
---
From: Glen ____

To: ken@wonkette.com

Date: Mon, Mar 22, 2010 at 4:45 PM

Subject: Wow

Your site is a pretty strange one. I'm glad you are the minority in this country.

Just a tip, if you like Socialism, and Communism, there are many countries in this world who will welcome you with open arms. Go to them. Find your dream.

I was reading the Nancy Pelosi love. You deserve her. She may be looking for a job in November. She is almost the worst thing that ever happened to this country. She is also very frigthing to watch. And how did she get so rich? Tuna industry pay backs? Why don't they have to pay minimum wage? Hypocrite.

Did I see any of your Health Care supporters in Washington this weekend? I didn't think so. So much passion.

Glen ____

Hotmail is redefining busy with tools for the New Busy. Get more from your inbox. Sign up now.
We are humiliated! Oh wait, we are not. Because of course we were at the protests, you failed abortion. Didn't you see the pictures?