Pho: The SOTU Hangover Cure
News
January 28, 2010 04:15 PM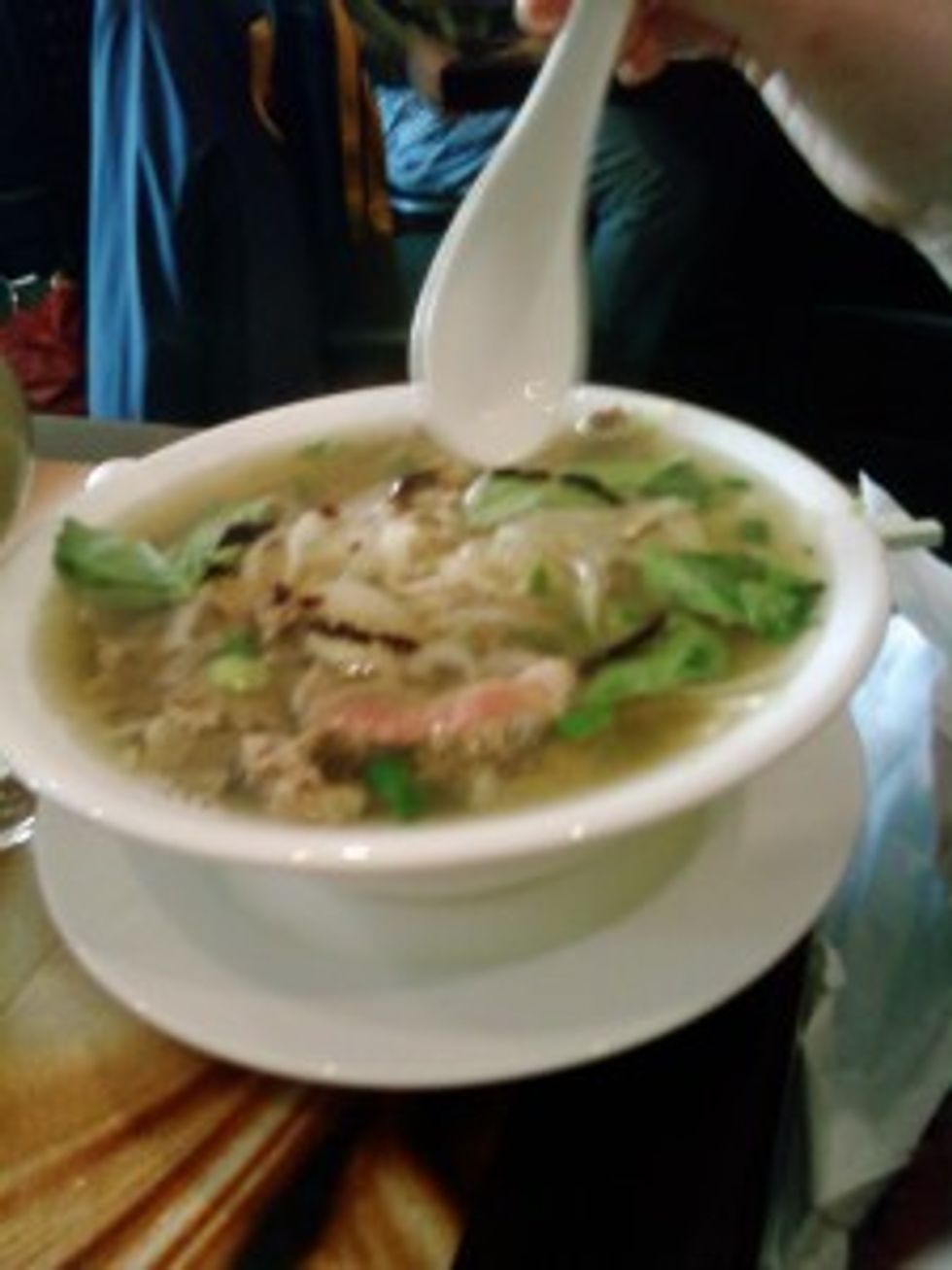 Whoa, hey, rough night of drinking thanks to the State of the Union? Why did he have to bring up the economy and the middle class so often? But it's okay because you woke up to a new job today, right? America is all fixed! Hooray! Hung over, cold, and worried about TAX CUTS and what BIPARTISANSHIP could look like now that Obama is no longer as black? Outsource your hunger, it's the American way, and enjoy some Pho- a magical hangover cure.
---
Food is much more fun to eat when 1) it is hard to pronounce and 2) you need to put it together yourself.  Pho, not as in something fake, but pronounced as if you're about to say 'fuck' but you only say the FU and then add an 'h' at the end to give it a soft ending (look at how much fun we're having!) is a Vietnamese beef noddle soup. (It can be made vegetarian if you *must* ruin this centuries old recipe with your disgust for eating animals.)
And then there's the complicated, do-it-yourself aspect of pho. You order your pho with as little or as much meat as you like -- meat like soft tendon, bible tripe (mmm.... bible tripe....so good), fat brisket and/or meatballs. It comes with a generous side of condiments, including fresh bean sprouts, Thai basil, lime wedges and jalapeno slices. It also comes with sriracha (the red stuff that is super spicy) and hoison sauce (the sweet, thicker sauce that's for those who prefer not to sweat while eating). You can add as little or as much as you like of any or all of these condiments, and voila, your very own pho.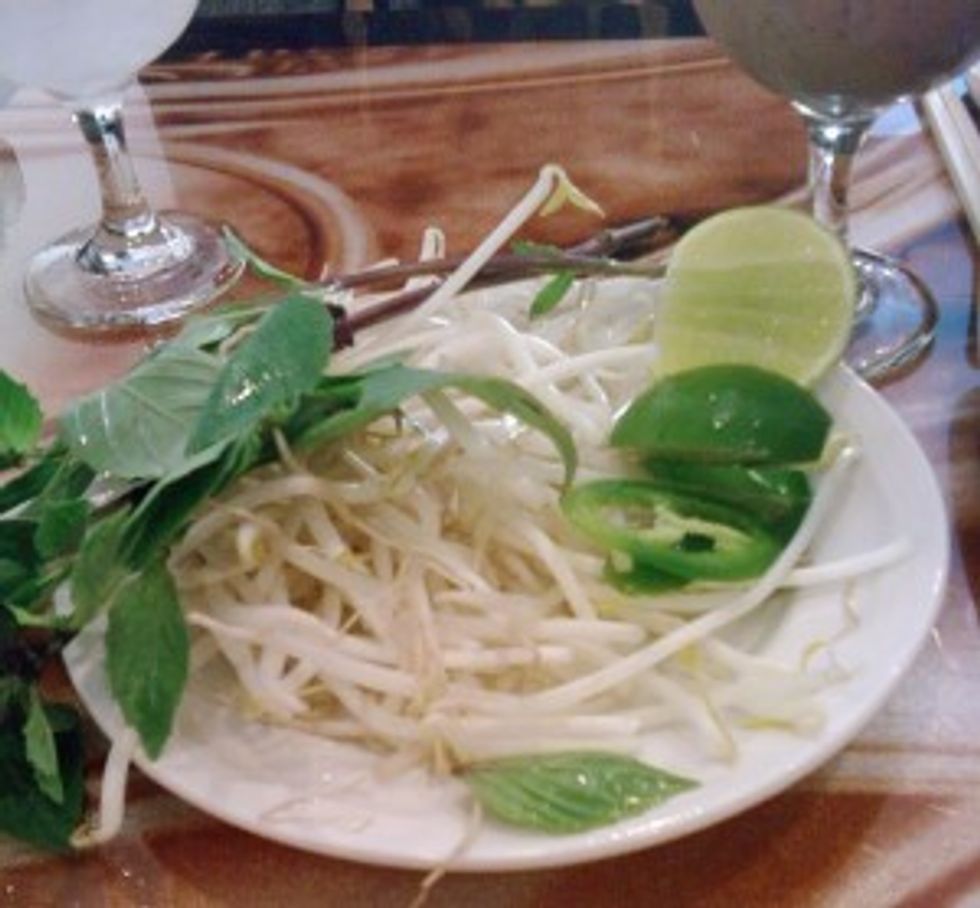 Be careful when ordering veggie pho though, because most of the time you get vegetables in beef broth, which, depending on how you see it, is a vegetarian meal. But, if you insist upon your entire meal being vegetation, Pho 14, in Columbia Heights, actually serves a pure vegetarian broth. The broth is homemade and made separately from the meat broth to guarantee its pureness. Their vegetarian pho comes with piles of veggies and tofu and is delicious and filling.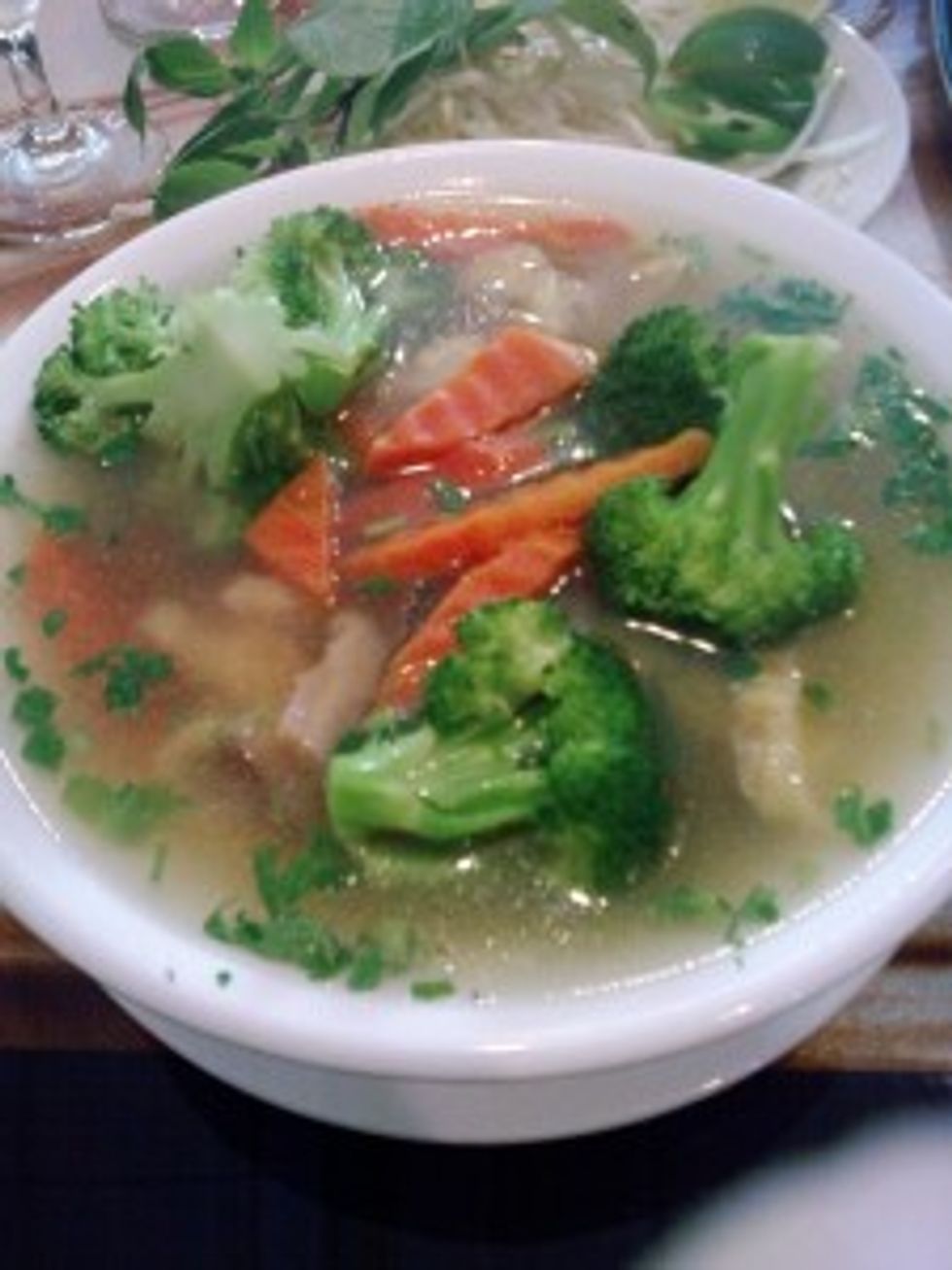 And Pho 14 is also great because it's affordable, they deliver, they make delicious smoothies in flavors like jack fruit and avocado, but mostly because it will cure any SOTU hangover, or really any hangover brought upon by excessive drinking...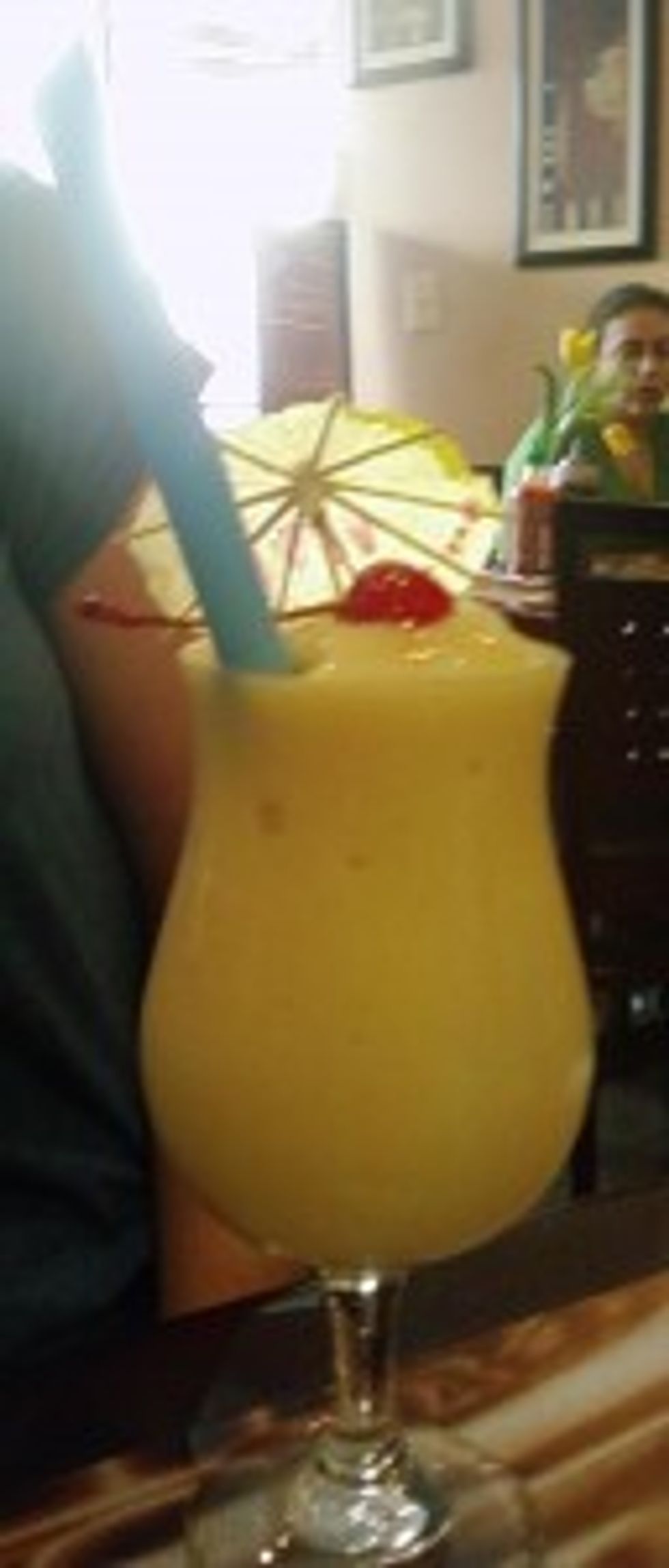 Pho 14, 1436 Park Rd NW, Washington, DC 20010 (202) 986-2326