Poetry Slam At The White House!
News
May 12, 2009 10:52 AM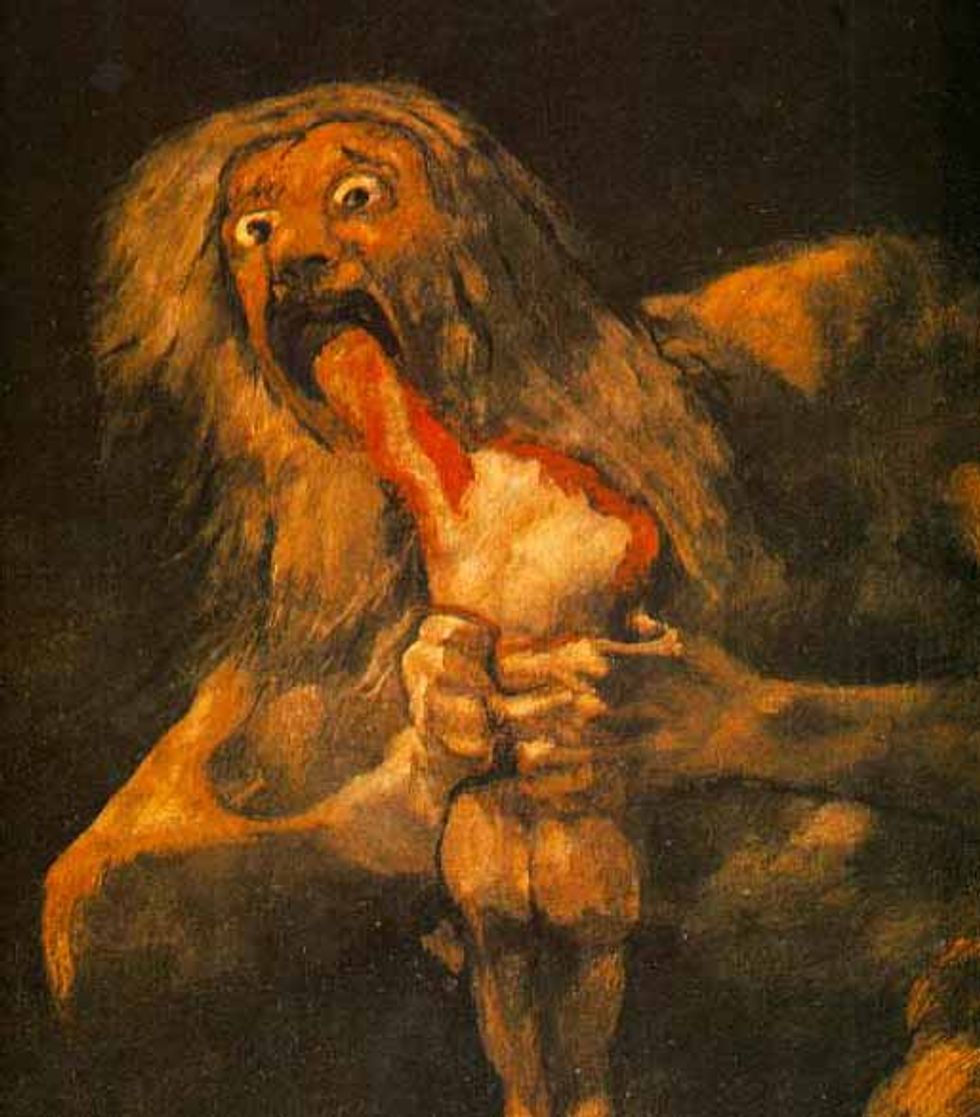 In the ninth circle of Hell, just between the usurers and the winged demon Satan flapping his wings in that frozen pond, lies a self-important little coffee house full of nerds who vote on each other's poetry, which is universally awful. The Obamas will bring a slice of this Hell to their own home tonight, when they host the first-ever White House Poetry Slam. Why does Barack Obamahate America so much?
---
"It's an incredible honor any time to receive an invitation from the White House and President Obama," said Arizona Rep. Krysten Sinema, who is among the 100 people invited to attend the event. "But to see our nation's talent and be a part of history at the first-ever White House Poetry Slam is amazing. I'm very excited to be a part of this moment."
On the plus side, James Earl Jones will be there. On the minus side, that lady who writes all the time about how much she loves to fuck her husband will also be there, with her husband (Michael Chabon).
STOP THE PRESSES, CORRECTION: This is a poetry "jam," not a poetry "slam," which apparently means it's not a competition. Everybody wins! (Except America.)
Obamas to Host First Ever White House Poetry Slam [NBC New York]
Obamas Hosts James Earl Jones at Tuesday Night Poetry Jam [Politics Daily]