Politico Gets The Scoop On DC's Top Masturbation Material
News
June 16, 2009 09:55 AM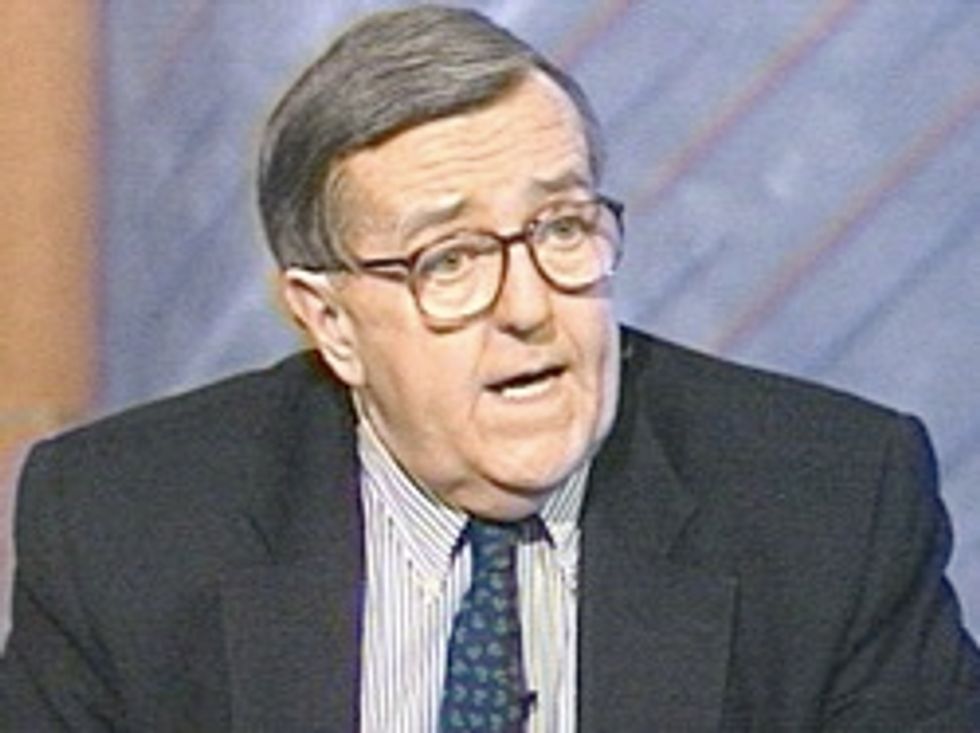 We're a day late to this one and have no time for long, meandering first paragraphs about nothing. Here's the deal: ThePolitico has written a pornographic feature about how it wants to fuck Peter Orszag, Grover Norquist, Christopher Hitchens, Chuck Todd, Rahm Emanuel, Eric Cantor, and Dr. Congressman Ron Paul, in that order, maybe.
---
Oh now Politico is just having its fun, they do not really want to have sex in the anus with Dr. Ron Paul. (TRAITORS?) Just a slow summer news day in Washington, as most people have fled the city to visit Iran, on Twitter.
But a few choice excerpts in which no level of irony or joking or "Politicoesque irono-joking" (playing with the iPhone Fart app) can conceal the disappointing truth that these words, these were written, and there is something to them.
On Christopher Hitchens: "There's just something about that British accent. And few folks wield it like Washington's resident bad boy — the chain-smoking, whiskey-drinking, God-denying, Iraq-war-supporting Hitchens." Sadly, VERY SADLY, it may somehow be true that this fat douche is truly "Washington's resident bad boy." Think about that. His only real competition is Mark Shields.
On Grover Norquist: "He may be the man many love to hate, but this notorious anti-tax lobbyist is so engaging — with a lightning-quick wit and overwhelming self-confidence — that even his dissenters often find it impossible to pull away. He's had the ear of Washington's most conservative elite for years, with contacts including key White House residents and, yes, convicted lobbyist Jack Abramoff." Might as well respect him! He may be a Satanic wingnut grifter, but have you ever seen a grown man shoot a firecracker from his ass?
On Ron Paul: "Bloggers call him 'sexy,' and even some of his male cultlike followers admit their 'man crushes.'" Yes, well, there's a long back story there, involving World of Warcraft, Blimps, Vaseline, Digg... but enough with this.
The hunks of Washington [Politico]