Politico: Our Friend The Fat Toxic Slug Could Super Seriously Be President!
News
October 23, 2009 03:10 PM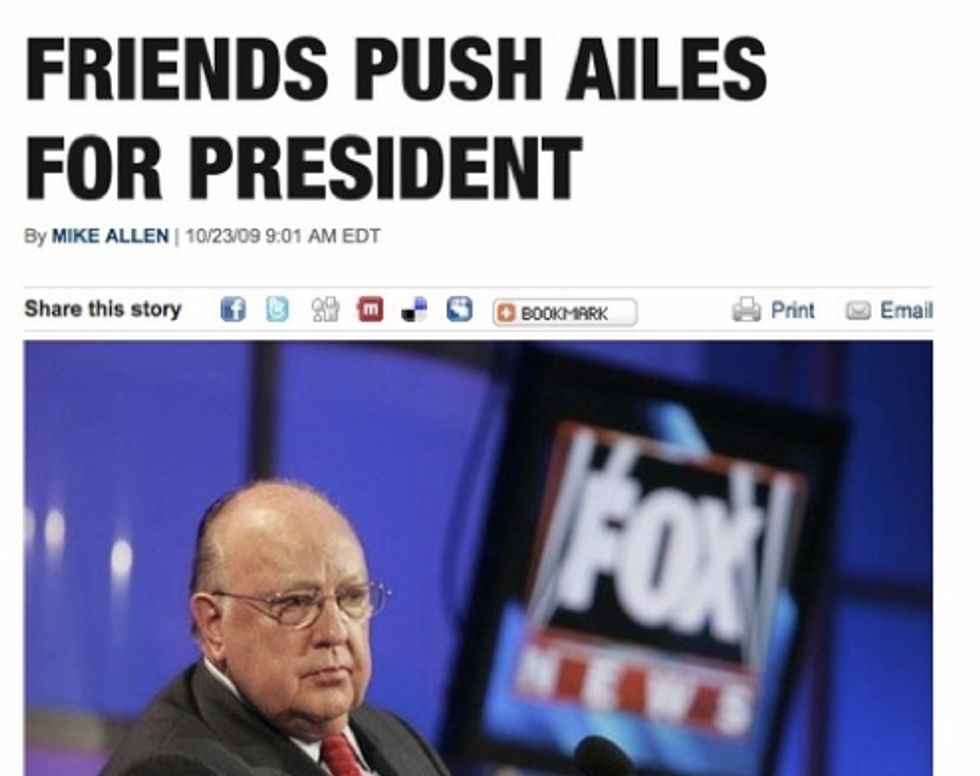 Mike Allen with thescoop! Some mutual friends of his and fat obnoxious Republican operative space demon Roger Ailes suggest, anonymously, that Roger Ailes might run for president. Not even idle speculation -- it could really happen, says THE POLITICO CLICK, an offshoot of the mothership that focuses on such things as donkey sex and donkey fingering.
---
Friends and associates are encouraging Fox News chief Roger Ailes to jump into the political arena for real by running for president in 2012, top sources tell POLITICO.

"Ailes knows how to frame an issue better than anybody, and that's what we need now," says one Ailes friend who is encouraging the Fox founder, chairman and CEO to seek the Republican nomination to run against President Barack Obama.
Frame an issue better than anybody! Dear god. It's over, Mike Allen. It's over. Please stop transcribing tapes of your soothing ocean sounds.