Poor People Are Mad As Hell, And They're Not Going To Take It Anymore.
Culture Wars
June 24, 2018 12:31 PM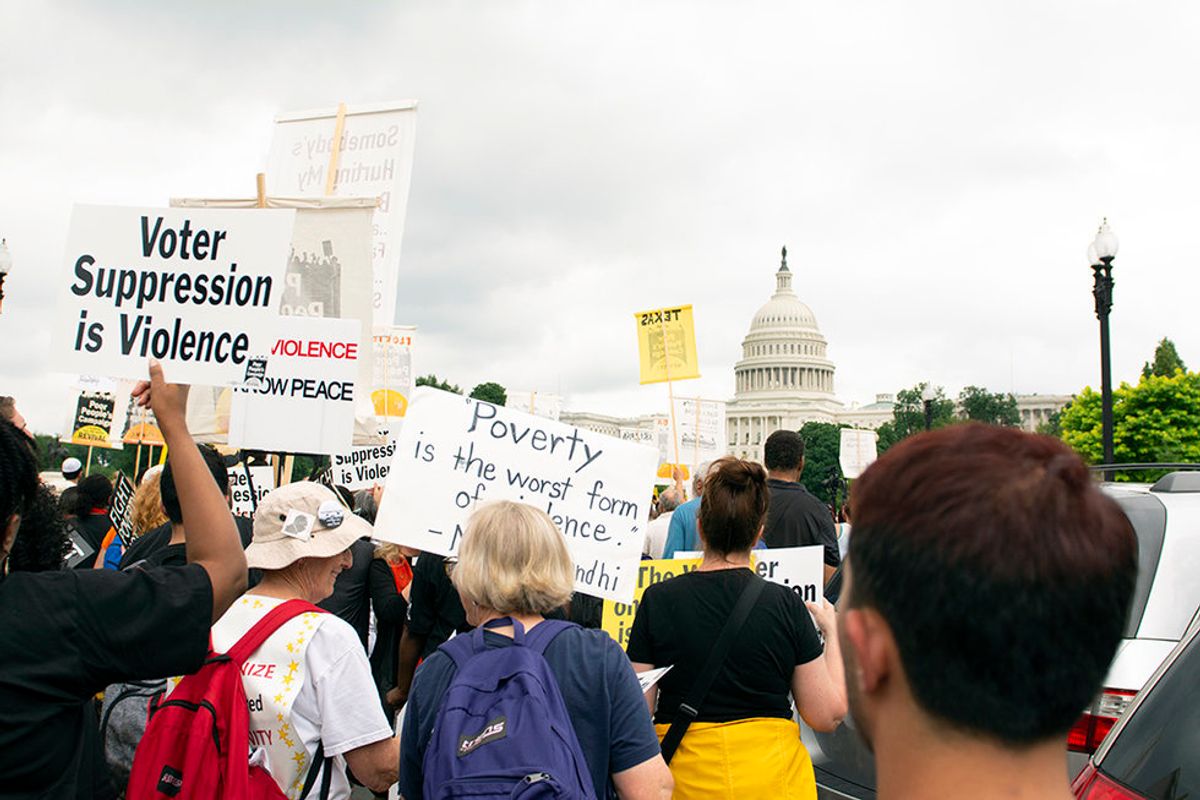 by Dominic Gwinn
Yesterday the new Poor People's Campaign, led by Rev. William Barber and Rev. Dr. Liz Theoharis, concluded 40 days of protest and civil disobedience with a rally on the National Mall. Building off of Rev. Martin Luther King Jr's original Poor People's Campaign 50 years ago, the new campaign is aimed at uniting labor leaders with activists to build a coalition of all marginalized people
---
"This is not a commemoration of what happened 50 years ago," Barber said in a speech a crowd of a few thousand. "This is a reenactment and reinauguration."
Traveling from all over the country, from Hawaii to Florida, people spread out over two blocks on the National Mall, and then marched on the Capitol. The event was the culmination of a 40 day campaign of nonviolent civil actions that saw activists protest at local and state legislatures to highlight some of the struggles that many of the most disenfranchised people live with on a daily basis, like polluted communities, systemic oppression and violence, voter suppression, and militarism.
"We need a poor People's Campaign so we are building one," said Harris. "Over the past 40 days we have been taking over [public offices] making it clear to our politicians that we are here."
[WaPo]
Dominic Gwinn
Dominic is a broke journalist in Chicago. You can find him in a dirty bar talking to weirdos, or in a gutter taking photos.