Porn Sites Help Utah Kids With Hard Core Sex (Education)
News
February 09, 2017 11:05 AM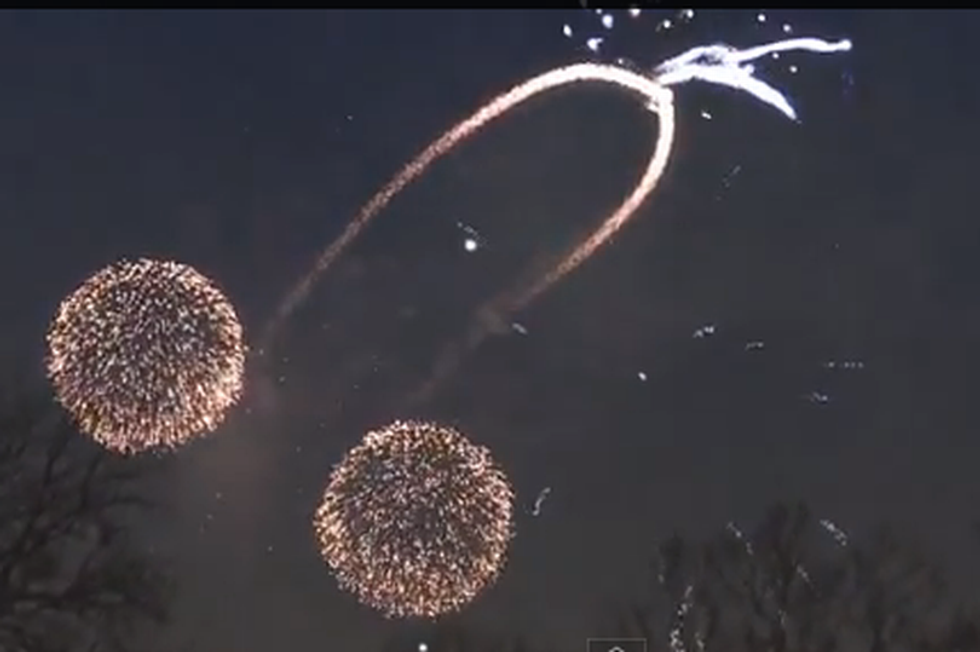 Utah legislators sure do have an active fantasy life! They get together on the regular for dirty talk about the effectiveness of abstinence-only education. There's snow on the ground, but it's steamy inside those House Education Committee cosplay sessions where they dress up as superheroes able to stop teenagers from having sex, or even thinking about it! Yeah, baby! Imagine people so kinky that they get off on pretending that homosexuality doesn't even exist. HAWTTTT!
---
Personally, I'm not into that freaky shit. Not that I don't have fantasies…
"Dear Penthouse, I never thought this would happen to me! Today I told my teenager that respect for your partner is the foundation of a healthy sex life. Then I left him a box of condoms and reminded him not to send or solicit any naked selfies. He thanked me heartily for my wise counsel. We had meatloaf for dinner. Everyone loved it, and the kids did all the dishes without even being asked!"
NSFW, but not actually harmful to children. Unlike the Utah legislators' delusion that if they just don't tell kids about birth control and STDs, it will never occur to them to have sex. Because teenagers always kept their knees together during the millennia before comprehensive sex education became a part of the American educational curriculum! Do you need yet another scientific study showing that kids who have abstinence-only education have higher rates of pregnancy and sexually transmitted infections? Fine, take it from the NIH.
Never mind, no data is permitted in the Utah Leg. State law already forbids teachers to discuss "the intricacies of intercourse, sexual stimulation or erotic behavior; the advocacy of homosexuality; the advocacy or encouragement of the use of contraceptive methods or devices; or the advocacy of sexual activity outside of marriage." Only missionary, in the dark, on Saturday nights, as laid out in the Bible. And last week the Education Committee voted 12-2 on party lines against a bill creating a comprehensive sex ed curriculum that parents could opt into for their kids. Do I even need to tell you which party voted to nix this bill? I'll give you a hint: It rhymes with Turdbuglican.
Let's turn to the ever-rational Eagle Forum for trenchant social commentary on the proposed bill.
After they mention abstinence they teach the children that they should delay sexual initiation or just reduce how often they have sex or reduce the number of partners. Of course, after teaching them it is okay to have sex they teach them to increase their use of condom and other contraceptives.

We do not want our children be taught comprehension [sic] sex education.
Got it.  NO COMPREHENSION.
Might there be some other reason that lawmakers from Team Knownothing opposed this bill, aside from their love for the precious children? And do these geniuses know that shit they say to the local Public Radio affiliate will end up on the Interwebz forever?
As it came time to vote, Republican Representative Francis Gibson shared what many of his colleagues expressed.

Gibson thanked King for the work that went into the bill but explained, "It doesn't matter what you put in this bill. No one in red was going to support it."
Well, thanks for taking a principled stand.
OKAY, KIDS! HUDDLE UP! We all know you're surfing porn up there in your room. You're not fooling anyone. It's fine, and you are TOTALLY NORMAL. Your browser is probably clogged with viruses and spam, but you are okay.
Now, normally I wouldn't be steering you to a porn site, but I fear there may be some gaps in your knowledge. And since we all know you're there anyway, maybe hit up PornHub's new Sexual Wellness Center while you're doing your...research. The site has hired medical professionals and trained sex educators to answer questions about the physical and emotional aspects of sex. They don't want you scouring the internet and winding up on some pick up artist scam site or fundamentalist shame portal.
And just for you, Utah, porn site xHamster will go one better. Despite officially declaring pornography a public health crisis, Utahns are the last people on earth paying for porn have the highest rates of porn site subscription in the country.
As of yesterday, visitors to xHamster from the Beehive State will be directed to the site's sex education portal, The Box.
WON'T SOMEONE PLEASE THINK OF THE CHILDREN?!?!!
Apparently, pornographers will step into the breach left by your worthless legislators.
While we love porn, we don't think that it should be relied on for sex ed any more than Star Wars is a substitute for science class.

Utahns consume the most porn per capita of any state in the nation. Let's see if we can turn the thirstiest state in the nation into the most sexually aware.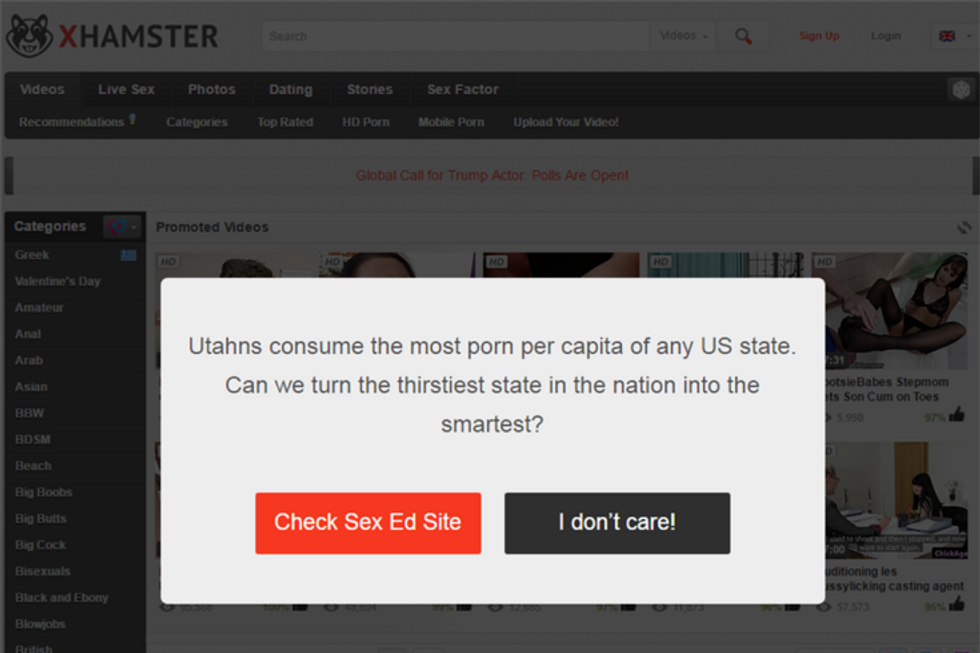 Thank you pornographers for doing the work that politicians "IN RED" can't be bothered with. Because sticking your fingers in your ears is a lousy birth control method.
Once again, Kids, you are TOTALLY NORMAL. Also, that rando who asks you for nekkid selfies is NOT a hot teenager. And put a piece of tape over your computer's webcam RIGHT NOW.
Liz Dye
Liz Dye lives in Baltimore with her wonderful husband and a houseful of teenagers. When she isn't being mad about a thing on the internet, she's hiding in plain sight in the carpool line. She's the one wearing yoga pants glaring at her phone.