Potential Agriculture Secretary Likes To Pee In Cups, On Airplanes
News
December 16, 2008 04:54 PM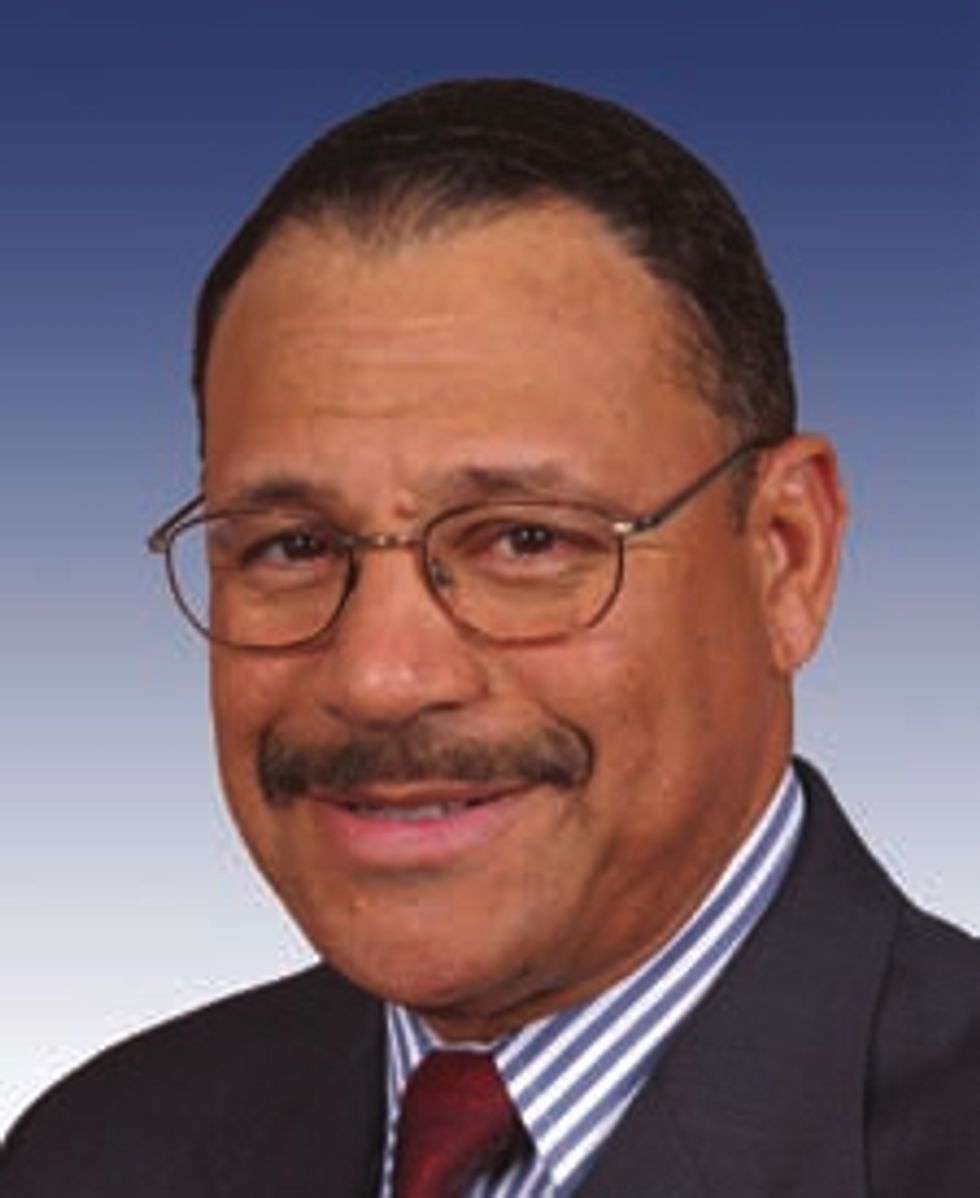 A Georgia Congressman, Sanford Bishop, has beencited as being on the short list for whatever snoozer of a position Obama still needs to fill in his Cabinet... Ah, the position would be Secretary of Agriculture. You know, "farms." Well the liberal Internet would hate this guy, it appears, because he's a conservative Democrat who loves war and, more pertinently, usually sides with big agribusiness. In other words, the liberal Internet must destroy him immediately, with an embarrassing story, before he becomes President of Farms. And this is why the very liberal Firedoglake blog is now telling a comical story about how this Bishop guy wandered around restricted airplane areas to piss in a cup, once.
---
There is no linky to an original story on this Firedoglake post, but this probably happened:
But there's a slight whiff of scandal that could dampen the fervor for his appointment: In 2002, Bishop was questioned by airport security. On a flight from Washington to Atlanta, Bishop used a plastic cup as his personal WC when the lines for the bathroom looked too long. Bishop was detained and questioned after landing because the place he picked to pee--the section between the cockpit and first-class--is considered a secure area in the post 9/11 world. More importantly, like what did he do with his bodily fluids--hand them to an attendant to dump? Do it himself? And did he wash up afterward?
Did he drink the pee? Did he also go poo in a cup? What did he do with THAT? Why was he on an airplane? Does he know Osama? Is there one likable thing about this plane pisser? Does he piss on crops?
UPDATE:Never mind.
He Peed in a Cup: Meet the Potential Secretary of Agriculture [Firedoglake]