Potenza: Eat Superb Food Here
News
August 12, 2010 05:00 PM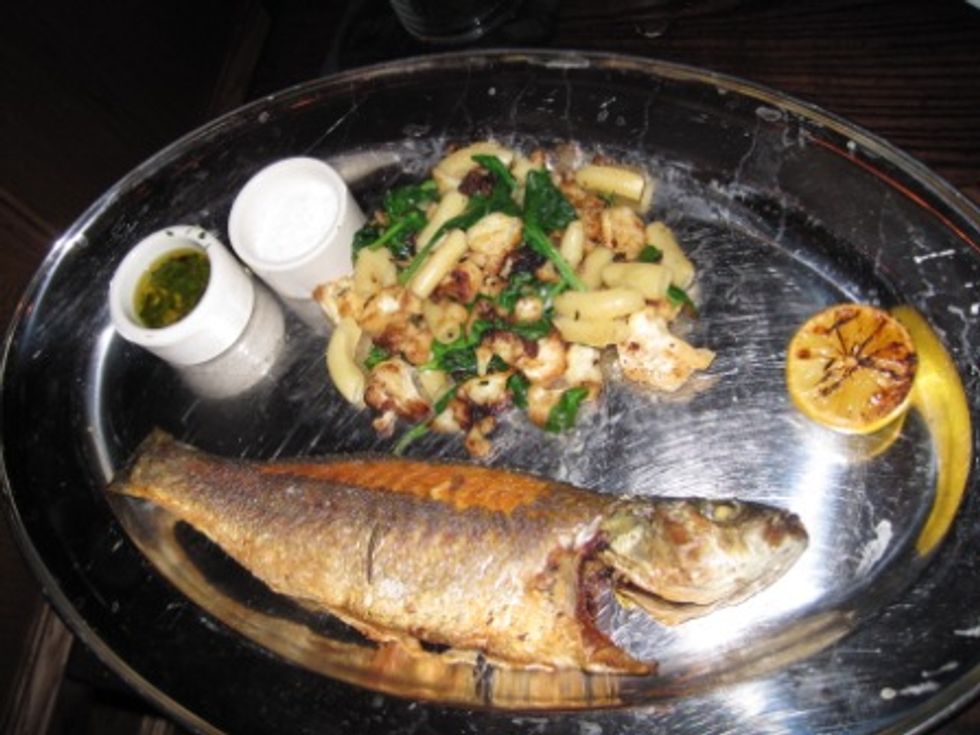 Potenza is the perfect place to go to if you like to eat great food of the pasta, meat and cheese varieties. It's also the perfect place to go to if you enjoy hearty portions, ordering from a menu that makes sense, and if you don't care for fusion-y food that tries to out fusion itself somewhere in your digestive track. Oh, and it's also a great place to go to if you want the newest DC gossip -- it is down the street from the White House, after all.
---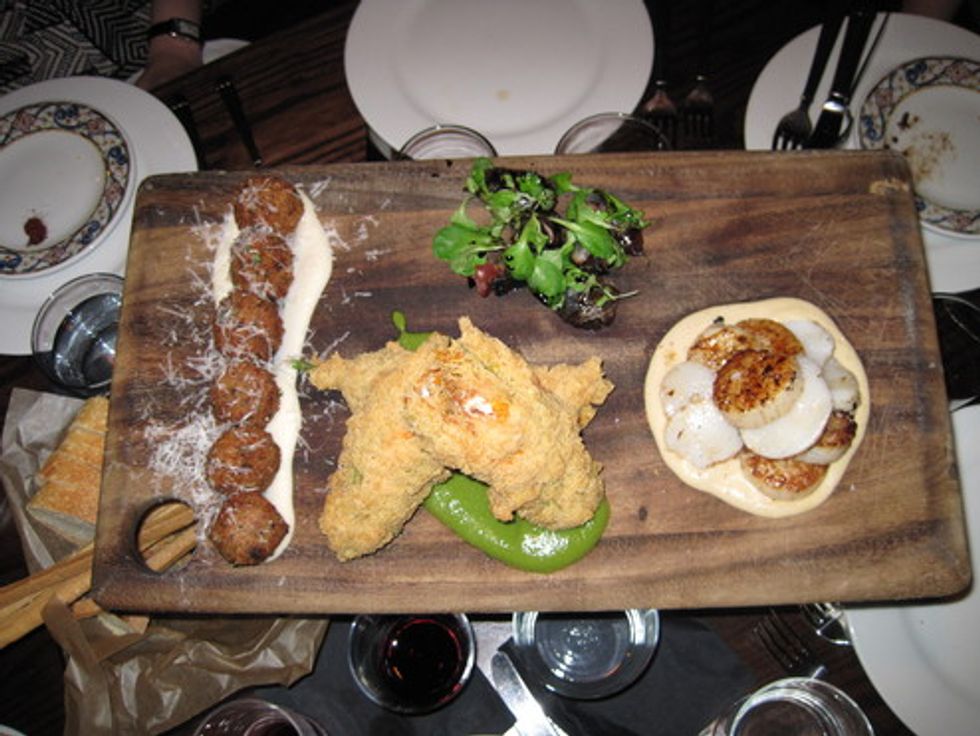 We recommend ordering the savory and sweet small plates deal. Take note: this is the first and only time we will ever, ever recommend you pay to eat small portions of food. But the deal is that good and the food is that amazing, so we can't not but recommended it.
What is this deal we speak so highly of? Two glasses of wine and three savory selections or three sweet selections for $28.
These savory selections? They include pancetta-wrapped Figs (good), veal, mushroom and taleggio rice balls (god, so very good), seared diver scallop with cauliflower puree (so, so, so good) and crisped squash blossoms stuffed with truffled chicken (good, if you like eating flowers).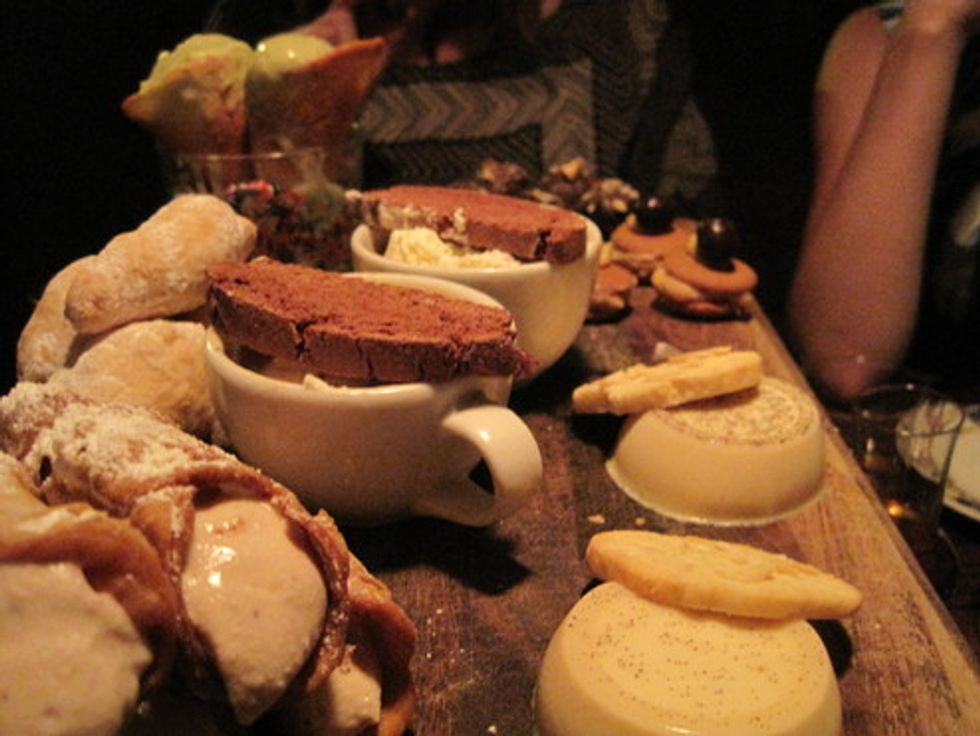 These sweet selections? They include Nutella chocolates, cannoli, tiramisu whoopie pies and fried dough coated with powdered sugar. The desserts are delicious and, if it makes you happy when your food comes served on a wooden board, why, the sweet and savory dishes both come served on a wooden board.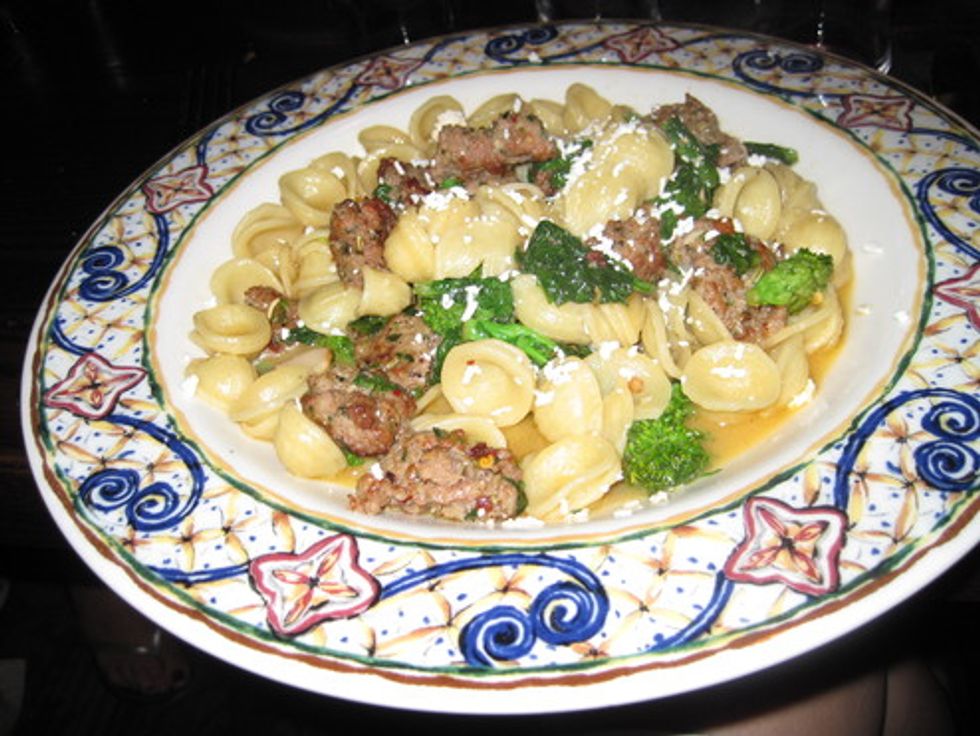 The menu does NOT include any strange, odd, sounding concoctions. In fact, you will not know what to order because it all sounds so good. There's tortellini, gnocchi, sausage, fish and pastas made with gourmet cheeses and meats such as lamb or pork, and maybe a vegetable or two, if you insist. And then there are the fried risotto balls stuffed with wild boar sausage and provolone. Happy timez indeed.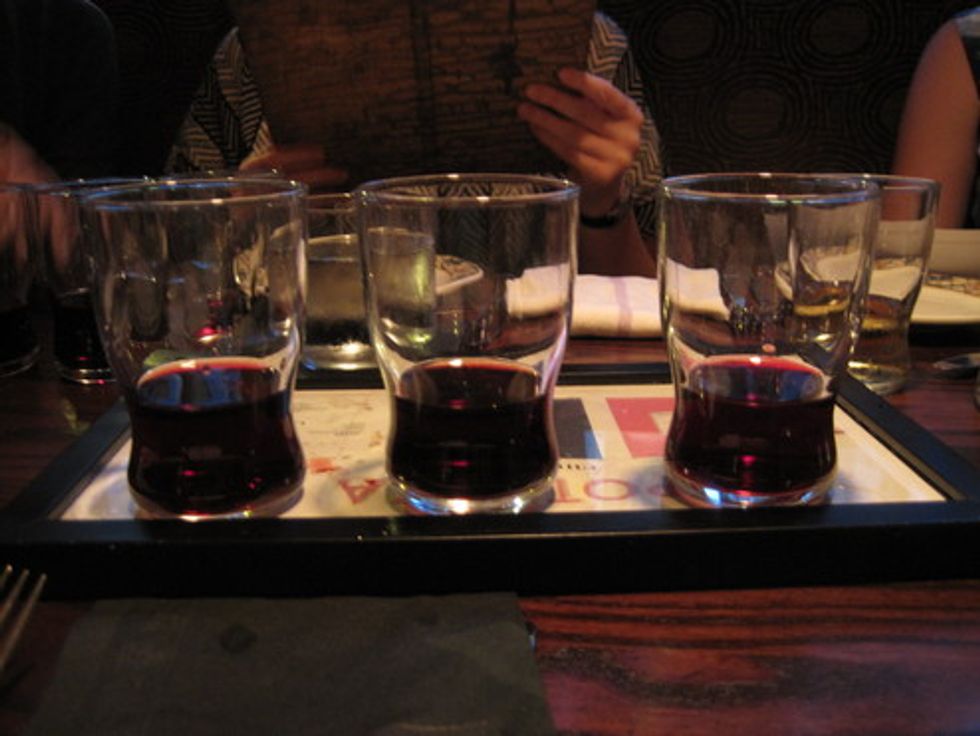 If you don't have time to sit and enjoy a delicious meal at Potenza, you can get gelato, freshly-baked breads, and various to-go lunch options, including sandwiches and pastas from their bakery, Italian wine from their wine shop, and grilled Italian sausages from the food cart they have parked outside their restaurant. Yes, Potenza is like a mini-city of never-ending, delicious food options.
Potenza, 1430 H Street NW, Washington, DC‎ 20005 (202) 638-4444‎