Pro-Trump Lawyer Lin Wood Wants To Execute Pence, Thinks John Roberts Is Trafficking Kids
popular
January 02, 2021 12:00 PM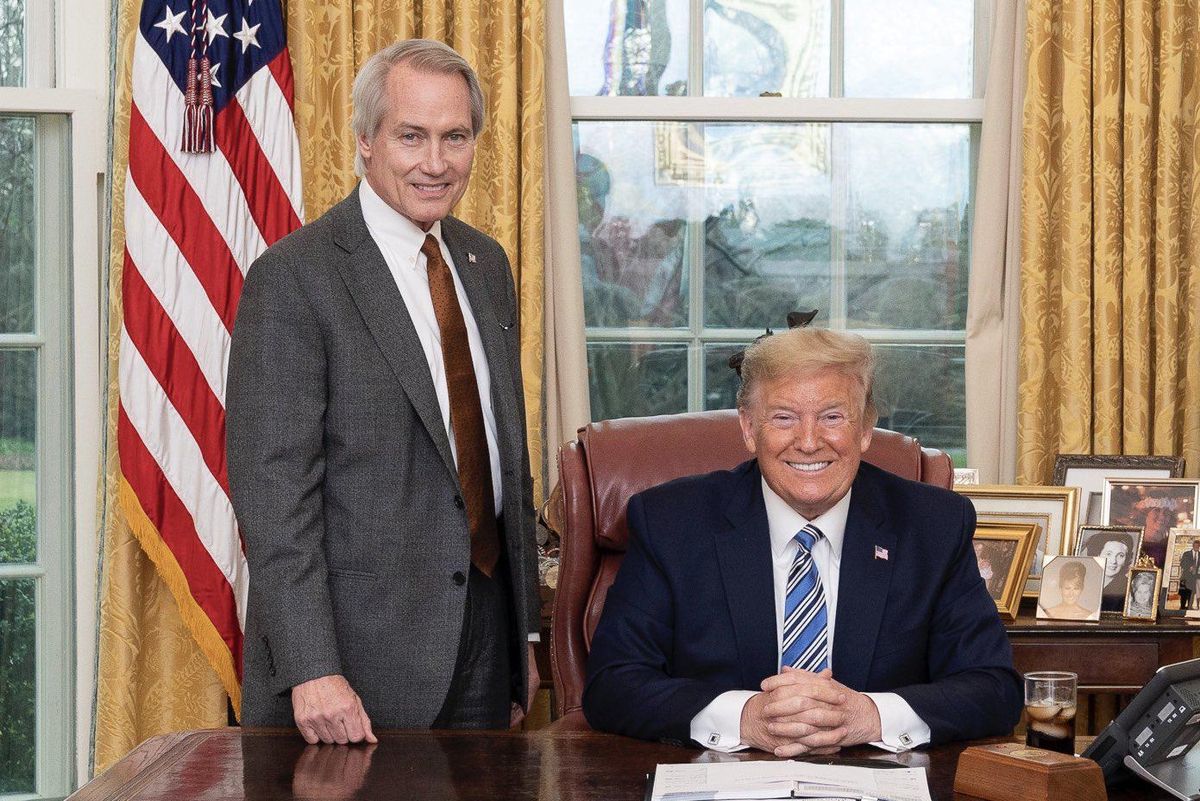 commons.wikimedia.org
Up until a few months ago, anyone who even knew who Lin Wood was just thought of him as the dude from the Richard Jewell case. He wasn't a particularly vocal Trump supporter or conspiracy theorist throughout the last four years, but he came out of the woodwork to defend Kyle Rittenhouse and boy, has he been on one ever since. He's either making up for a whole lot of lost time or there is something seriously wrong with him and we're all gonna feel bad for making fun of him in a few months when said thing is revealed.
For one thing, he thinks he just might be Jesus.
In some tapes recently made public by his former law partners who are currently in a dispute with him (can you blame them?), Wood suggested he could be the second coming and then also compared himself to several Biblical figures in a manner that may cause you to wonder "Is PCP still a thing?"
Via Law and Crime:
"I might actually be Christ coming back for a second time in the form of an imperfect man, elevating Christ consciousness," an extraordinary footnote quotes Wood telling his partners. "That cause you to have a little bit of a chill? Who would be more eloquent to say what the will of God is, the belief of God in me."

Wood is said to have called himself the representative of various Biblical figures.

"I represent Moses," Wood allegedly declared on tape. "I represent Ananias the believer. I'm like the power of King David. Now look you all, I told you I was going to pray tonight to my God, not to myself, because to me there's God and there's me."
Wood later attempted to explain this on Twitter by saying that this was a totally normal Christian belief, and that he just meant he had the holy spirit inside of him and does not live in the real world. One of those statements seems true.
---
He is also claiming that COVID-19 is a "partisan" virus that only attacks Republicans. This definitely seems more likely an explanation than "Republicans are way less careful about social distancing and mask-wearing." He claims that "CCP" — the Communist Party of China — planned it this way. On purpose.
Prior to that, Wood claimed that Jeffrey Epstein is still alive and that John Roberts was in cahoots with him, and also that John Roberts got his adopted kids from Epstein, who had them shipped in from Wales, which is super weird given that Roberts' adopted kids were from Ireland.
What I really enjoy here is that he's seriously saying that "fair-minded" people would read his tweets and then go "Well then! I guess we should ask John Roberts if he is part of an evil cabal that does child sex trafficking!"
I mean. I am no great fan of John Roberts, obviously, but I feel like that's the kind of thing I'd need a little more evidence for. Like, other than just some guy who thinks he is Jesus saying it is so.
Speaking of people no one here particularly cares for, Wood also claims that Mike Pence, John Roberts and Mitch McConnell are all communists who stole the election for Joe Biden.
Ah yes. The goals of communism. A "ruling elite and a class of people who exist to serve those in power." Silly me, I thought it had more to do with the workers owning the means of production and the elimination of hierarchy. This sounds a lot more like capitalism or monarchism to me. But hey, who am I to argue with Jesus?
Wood explained in his response that Pence will be arrested and tried for treason and executed by firing squad if he doesn't use his power as President of the Senate to decide that only the "alternate" electors for swing states count and give the election to Donald Trump. I think? Or that Pence will try to save the election and then get arrested and then Mike Pompeo will save the election, but Mike Pence will be in a jail cell awaiting trial? Honestly, it's not all very clear.
Let no one say that Lin Wood is not creative.
Do your Amazon shopping through this link, because reasons.
Wonkette is independent and fully funded by readers like you. Click below to tip us!
Robyn Pennacchia
Robyn Pennacchia is a brilliant, fabulously talented and visually stunning angel of a human being, who shrugged off what she is pretty sure would have been a Tony Award-winning career in musical theater in order to write about stuff on the internet. Follow her on Twitter at @RobynElyse