Professor of Communism Barack Obama's Mandatory New Pupils: YOUR CHILDREN
News
September 03, 2009 10:16 AM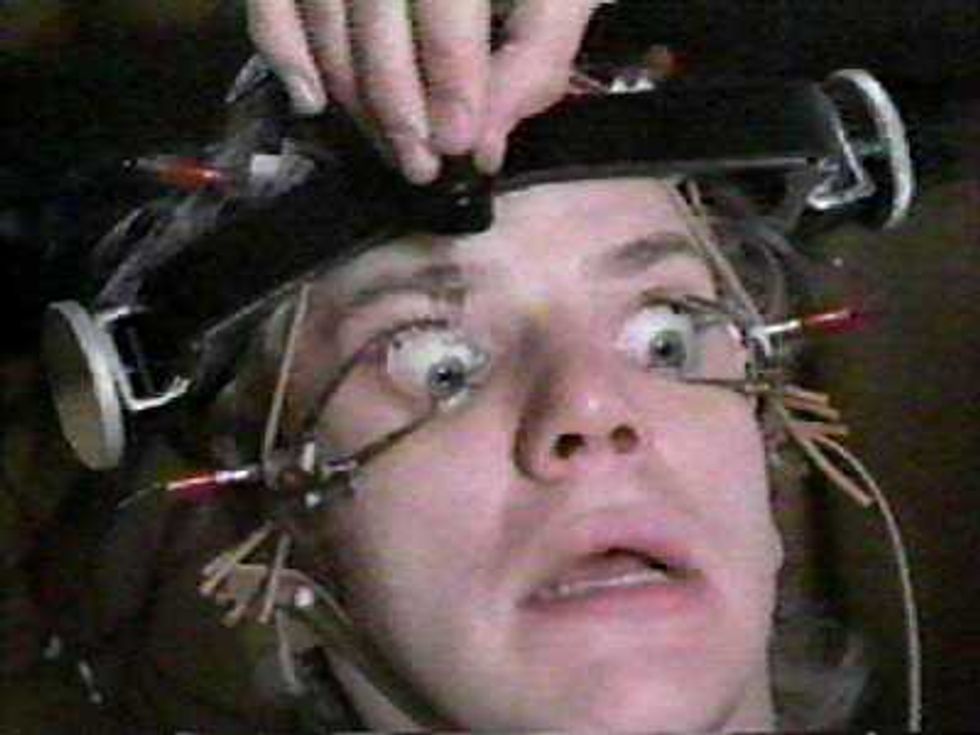 Do you know where your child is? No, not right now. No don't worry, you don't have to know that. But knowthis: On September 8th, President Barack Obama will be INDOCTRINATING your children with well wishes and vague pleasantries about doing their best and working hard. He will speak to them, via video, which our nation's teachers will turn on after an estimated three to five minutes fiddling with the TV. But America's school children want—nay, need—to know just this one thing: Will this be the sort of activity that cuts into their class time, or do they just have to make it up at the end of the day? The support of an entire generation depends on this crucial question.
---
But many conservative adults are more concerned with how much socialism, rounded to the nearest hundred, will Obama be exposing the young people to?
"The idea that school children across our nation will be forced to watch the President justify his plans for government-run care, banks, and automobile companies, increasing taxes on those who create jobs, and racking up more debt than any other President, is not only infuriating, but goes against beliefs of the majority of Americans, while bypassing American parents through an invasive abuse of power," Chairman Jim Greer said in a press release.

Added conservative talk show host Tammy Bruce, in a Twitter feed: "Make September 8 Parentally Approved Skip Day. You are your child's moral tutor, not that shady lawyer from Chicago." And conservative author Michelle Malkin said the lesson plans have a "heavy activist bent."
Genius. "Parentally Approved Skip Day" has just totally won the next election for the Republicans. Or maybe Obama. Whatever doesn't even matter.