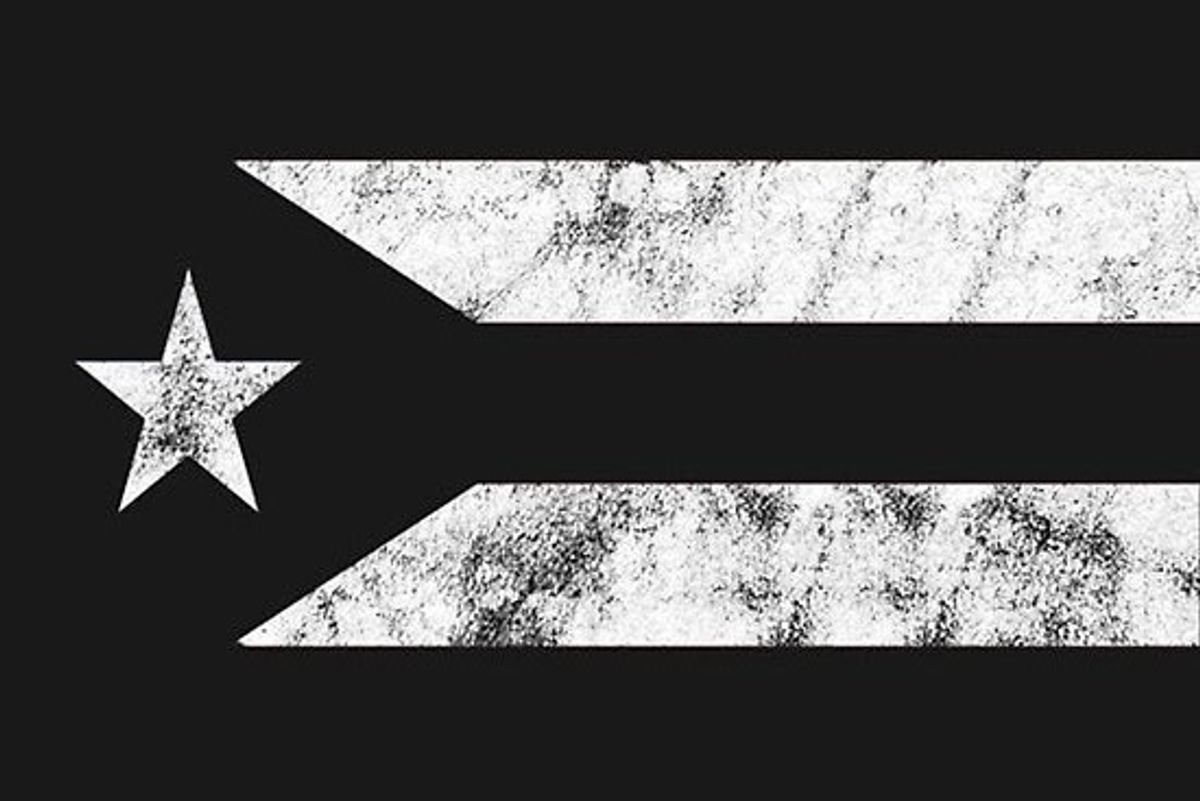 Puerto Rico. A beautiful island of enchantment. A place filled with amazing people, great culture, delicious food, and beautiful vistas. But the island is in a fucking uproar due to the clusterfuck of mismanagement from federal (Trump) to local (Ricardo Rosselló's Cabinet).
Hurricane Maria hit Puerto Rico with a final death count of 2,975, which happens to be the exact number of Americans that died during the September 11 attacks. But while America will "Never Forget" 9/11, unless you're Rand Paul, mismanagement at both the federal and local levels caused those AMERICANS to be largely ignored. While most were (rightly) criticizing Trump for his numerous failures in Puerto Rico, seems Governor Rosselló was doing some undercover dirt.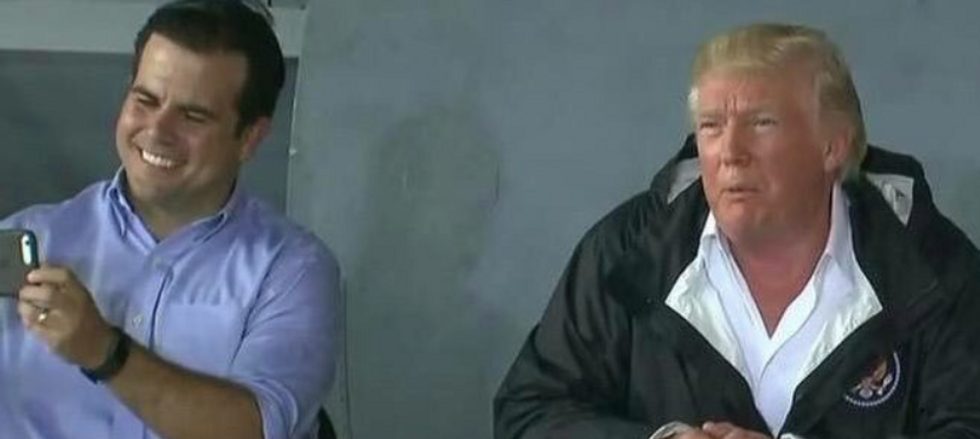 The Post-Hurricane selfie with Trump really should have been a clue.
---
Massive protests began after a leak of 889 pages of text messages were published by Puerto Rico's Center for Investigative Journalism. This also comes directly after the indictment and arrest of two other members of the governor's Cabinet last week on fraud charges. A Justice Department investigation into federal contracts led to charges against six people, including Puerto Rico's own Betsy DeVos, Education Secretary Julia Keleher. They are charged with allegedly steering $15.5 million in federal funding to consultants between 2017 and 2019. (Keleher was closing hundreds of public schools at the same time.)
But what kind of things did these Cabinet morons say in those text messages? Well...
Chief Financial Officer Christian Sobrino Vega joked about Maria's death toll: "Now that we are on the subject, don't we have some cadavers to feed our crows?" He then added, "Clearly they need attention."

Members of the chat also casually use homophobic and sexist language. In one exchange, the group joked about shooting San Juan Mayor Carmen Yulín Cruz, to which Rosselló responded, "You'd be doing me a huge favor." They also refer to her as "hija de puta" (daughter of a whore).

Rosselló refers to Melissa Mark-Viverito, the Puerto Rican-born former speaker of the New York City Council as a "whore."

There are several homophobic jokes about Puerto Rican pop star Ricky Martin, who is openly gay. (The irony of this is that Governor Rosselló own cousin is Roy Stephan Rosselló Díaz, a member of Menudo from 1983-1986 with Ricky Martin himself!)

Making fun of and fat shaming overweight constituents, like Rosselló saying he was on his "4th rotation" and looked "skinny due to optical illusion."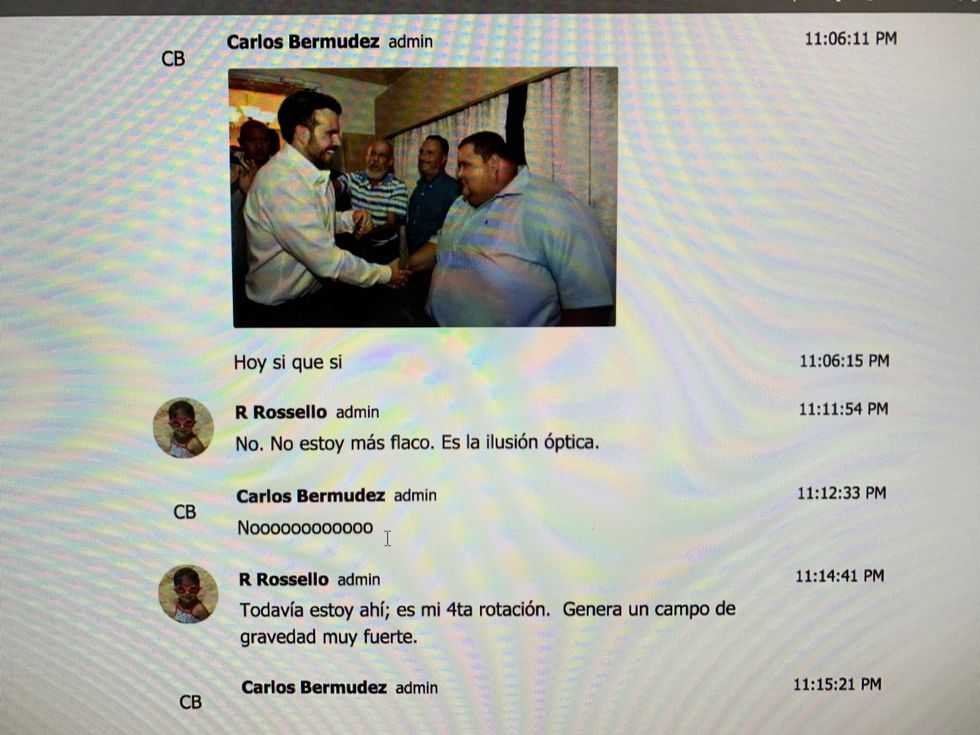 Rosselló boasts in one text: "Ha! Great Job, Guys! We even take for fucking fools our own people."

Puerto Rican activist Julio López Varona, an organizer for the New York-based Center for Popular Democracy, tells TIME:

It feels like this is a moment of change, everyone is compelled to do and say something. For people who have been activists trying to raise issues around government, this is a moment that feels important, which is exciting, but it's also a moment of caution and pause. We understand that Rosselló has to resign, but we know it doesn't change anything, the structure that put him in power will still be there, so it is important that we raise the issue of Rosselló resigning but also what happens next.
These messages from the governor's inner circle combined with corruption charges against members of his administration confirmed many people's widely held beliefs about elites in Puerto Rican government, thus leading to the protests as the Puerto Rican people and many prominent Puerto Rican celebrities also joined the call for Rosselló's resignation.
Like, say, Ricky Martin:
Lin-Manuel Miranda:

Yeah. On an island that needs so much work, it's frankly pathetic to read that the Governor and his frat buddies are trying to pretend they're the heroes in a movie where they didn't even have parts.
We moved for real security reasons and they wanted credit for it. Pathetic. pic.twitter.com/hSlCDASbcr
— Lin-Manuel Miranda (@Lin_Manuel) July 15, 2019
The feeling in Puerto Rico right now can be summed up by this tweet:

This is a culmination of a very long history of Puerto Rico being screwed over. Puerto Rico became a US Territory following the Spanish-American War in 1898. In 1901, The Supreme Court decided 5-4 that newly annexed territories were not properly part of the United States for purposes of the Constitution in the matter of revenues, administrative matters, and such "... foreign to the United States in a domestic sense ..." Because of that decision, unincorporated territories (like Puerto Rico) are not due the full benefits of the US Constitution, as noted from Justice White's (because of course he was) decision. Puerto Rico's residents became US citizens in 1917. It has been a US Commonwealth since 1952.
In 1984, one of Joe Biden's "close friends" Strom Thurmond added a tiny amendment stuck in the most boring location one could ever imagine — in the definitions section of HR 5174, a bill geared mainly to fixing the bankruptcy court system. Buried in a long list of changes was the meaning of "state":
'State' includes the District of Columbia and Puerto Rico, except for the purpose of defining who may be a debtor under chapter 9 of this title;
That was it. With those two dozen words, the bankruptcy protections that applied to every state, and until 1984, to Puerto Rico, too, were wiped away. Due to this weird limbo, Puerto Rico is treated as US land but it has been used as a petri dish for corporations and unable to restructure its debt. This John Oliver piece covers a good deal about Puerto Rico's history.

This scandal has thrown everything from tourism (which is vital), to statehood, the debt restructure, and help from the Trump Administration (no, Trump didn't send $92 billion, "more than twice what Texas and Florida got combined") to the winds. It gives Trump reason to believe his racism is justified.
As Representative Raul Grijalva of Arizona stated on PBS Newshour after calling for Rosselló's resignation:
As we look at all those reforms that need to happen, I think you reach the point where you're feeding a narrative. And the narrative that we have heard from the Trump administration and others: We can't trust those people. They're not deserving of support. And we saw that through the whole relief right after the hurricane, how long and how much the people in Puerto Rico suffered because of that, 4,500-plus deaths.
To paraphrase a great monologue by late Puerto Rican actor Raul Julia:
We shall not submit! We shall conquer! We shall rise! We are Puerto Rico, and we have seen evil!
(Strom Thurmond)
We have seen horror! (Hurricane Maria)
We have seen the unholy maggots which feast in the dark recesses of the human soul! (The Trump Administration)
We have seen all this, Rosselló. But until today, We had never seen... *you*!
So for the good of Puerto Rico: Resign Rosselló. Even a wannabe dictator like you can see you can't repeat your father's corruption footsteps. As Raul Julia would say: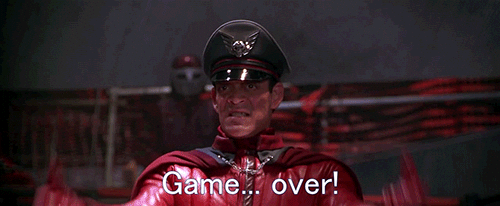 Giphy
Wonkette is ad-free and funded ONLY by YOU! Be an amigo.
Michael Mora
Pop Culture observer & Comics fan. Amateur Movie Reviewer. Political Freelance Writer @wonkette. Marine, Husband & Dad. Opinions are mine only.