QAnon Prophet: God's Gonna Force The Military To Depose Biden
popular
February 13, 2021 03:40 PM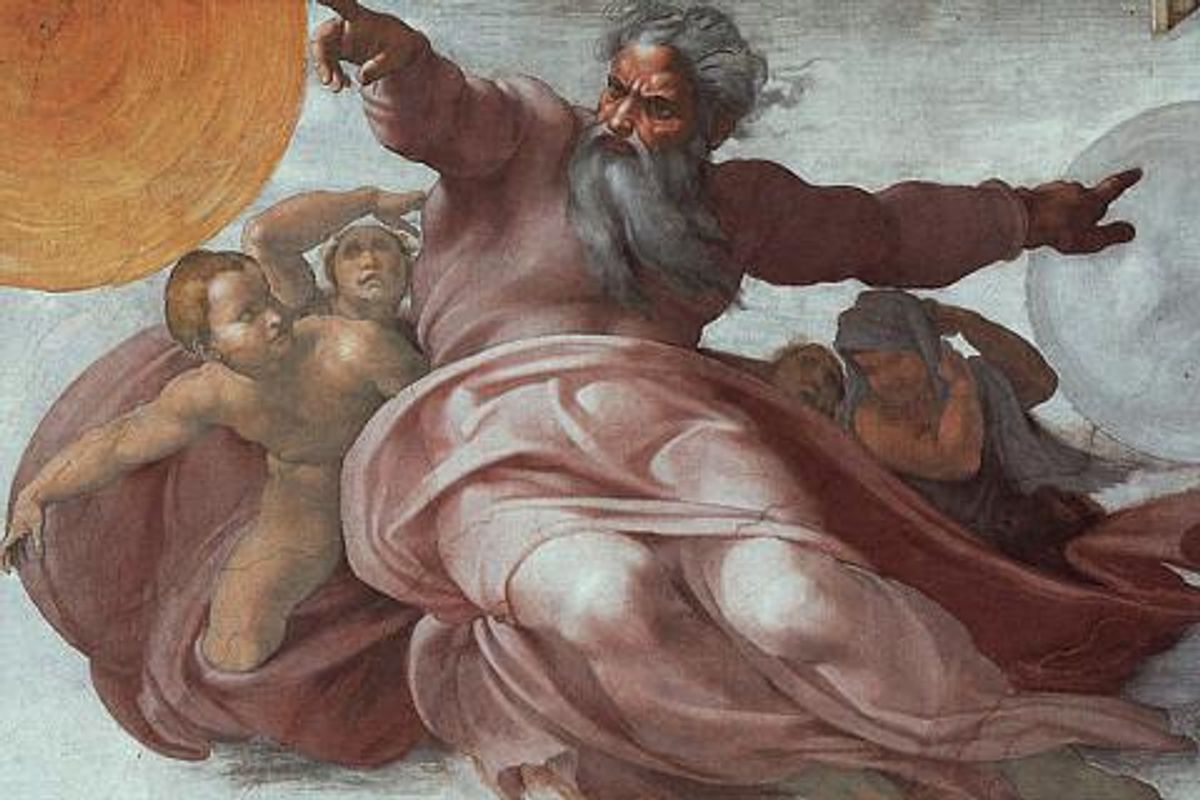 You may think that just because "Q" hasn't posted since December 8, or because Joe Biden has been president for almost a month now, that QAnon devotees would have given up by now. That they would have accepted their fate, accepted that the storm ain't never coming, that there will be no military tribunals of their personal and political enemies, and that Donald Trump was definitely not going to get a second term.
But if you did, you would be wrong. Many of them are still holding strong, mostly to the belief that Trump will be inaugurated on March 4th as the 19th REAL President of the United States, because they now think every president since Grant (including Trump, we guess) was illegitimate. It is some sovereign citizen crap where they think the US was made a corporation after that, and so therefore everything since then has been about the US as a corporation and not as a country. More than likely, they'll all be spelling their names in all caps and trying to access their strawman bank accounts any day now.
So far, they haven't been particularly clear on how that's gonna go — although many of them have been booking hotel rooms for March 4th, hoping to be witnesses to this glorious event. So many, in fact, that the Trump hotel in DC has jacked up prices to $1745 a room. Because hey! If you can't profit off all of the people you've psychologically damaged for life, then what is the point of anything?
QAnon devotee Praying Medic — aka Dave Hayes — has an idea though. Being that he is a prophet of the lord, God contacted him in his dreams to say that he will soon be dispatching the United States Military to depose Biden and, we can assume, reinstall Trump as president of the United States.
Hayes dismissed a recent video of retired Gen. Michael Flynn, who has long been a hero to QAnon conspiracy theorists, saying that the various conspiracy theories posited by QAnon supporters about plans by the military to reinstate Trump to office are "nonsense" and flatly declaring that "there's no plan."

"If the military had a plan to intervene in American politics and Gen. Flynn was aware of it, I guarantee you he wouldn't tell anybody what he knew publicly for operational security," Hayes said. "If there is a plan and he knows about it, he couldn't tell anybody. So there's no way General Flynn is going to come out and say, 'Yeah, there's a plan, the military is going to step in and do all this.' You're never going to hear that from Gen. Flynn."

"We're getting to a point where the military I don't think is going to have a choice but to step in," Hayes insisted. "I think the military will be compelled to step in. Sort of like if you've read how, in the Old Testament, God would draw a king into battle against another king even though that king wouldn't necessarily want to get into that battle, God has a way of making it happen. I think even if the military is not interested in getting involved in this whole Joe Biden administration, I think God is going to make it so that they don't have a choice."

Oh. Well I guess we'll all just have to wait and see how that turns out. The real question is, what would Michael Flynn say if he didn't have a plan?
Frankly, I am sometimes a little jealous of the right wing zealots who get to just make shit up and go "Oh well, I'm a prophet and God told me so in a dream." They never have to justify their own opinions or theories about anything, you can just say like "Oh, it's not me saying these things, it's GOD," and people just go along with them. I'm not saying I'd like to do that in my work, but to manage every day petty grievances? Sure. Sounds great. Sign me up!
Anyway — this is now your open thread! Talk amongst yourselves!
Do your Amazon shopping through this link, because reasons.
Wonkette is independent and fully funded by readers like you. Click below to tip us!
Robyn Pennacchia
Robyn Pennacchia is a brilliant, fabulously talented and visually stunning angel of a human being, who shrugged off what she is pretty sure would have been a Tony Award-winning career in musical theater in order to write about stuff on the internet. Follow her on Twitter at @RobynElyse