Racist Gallery Available For People Who Can't Afford To Visit Alabama
News
April 20, 2012 02:45 PM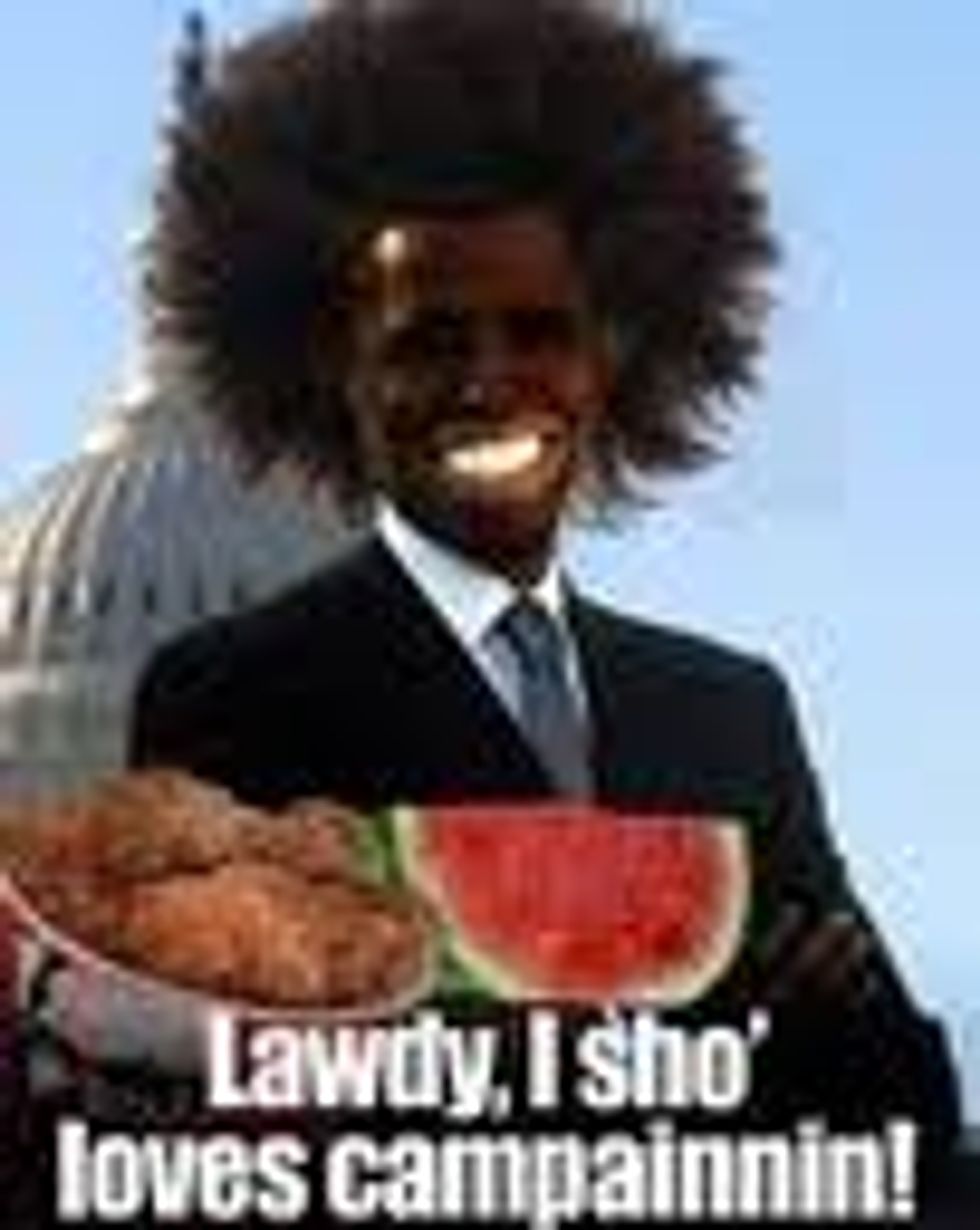 Big Rapids, MI –-Jim Crow is back, baby! Ferris State University has recently opened the Jim Crow Museum of Racist Memorabilia and it is chock-full of beautifully restored treasures of hatred. The museum has the nation's largest public collection of racist artifacts. Founder David Pilgrim makes no apologies for the museum and hopes it will serve as a learning tool to those who need to be taught it isn't polite to hate. The shiny new museum only cost $1.3 million which is a bargain compared to turning the entire South into a giant fishbowl.
---
The Museum offers a timeline of the African American experience in the US, divided into six sections: 'Africa Before Slavery,' 'Slavery in America,' 'Reconstruction,' 'Jim Crow,' 'Civil Rights' and 'Post Civil Rights.'
David Pilgrim says it "is all about teaching, not a shrine to racism." The gallery is "to get people to think deeply." Pilgrim, who is a dude of color, is no stranger to racism. He is also a former sociology professor at Ferris State. He started the collection over 30 years ago in Alabama, a very obscure place to seek out racist artifacts. But Pilgrim had a hunch that racism might be in other places too, so he followed his instincts and eventually wound up with a 2000 piece collection. It was a good thing that there was so much hate and racism everywhere to make his job so easy. Pilgrim says, "It became the way I relaxed." With all of these unlimited examples of relaxation, he felt it was time to donate his collection to Ferris State University.
This is also great news for Asians, Mexicans, Middle Easterners, Caucasians, religious, homosexuals, homeless, disfigured, obese, women, mentally and physically challenged people who are looking to find something to do with all the hate memorabilia they collect on a daily basis. This could create so many galleries, jobs and provide education to those who have not mastered racism.
The gallery opens April 26 and admission is free to most. [ NY Daily News]