Ralph Reed: Gay-Bashing + Unskewed Polls = GOP (Bondage And) Dominance 4 Ever
News
June 23, 2014 12:19 PM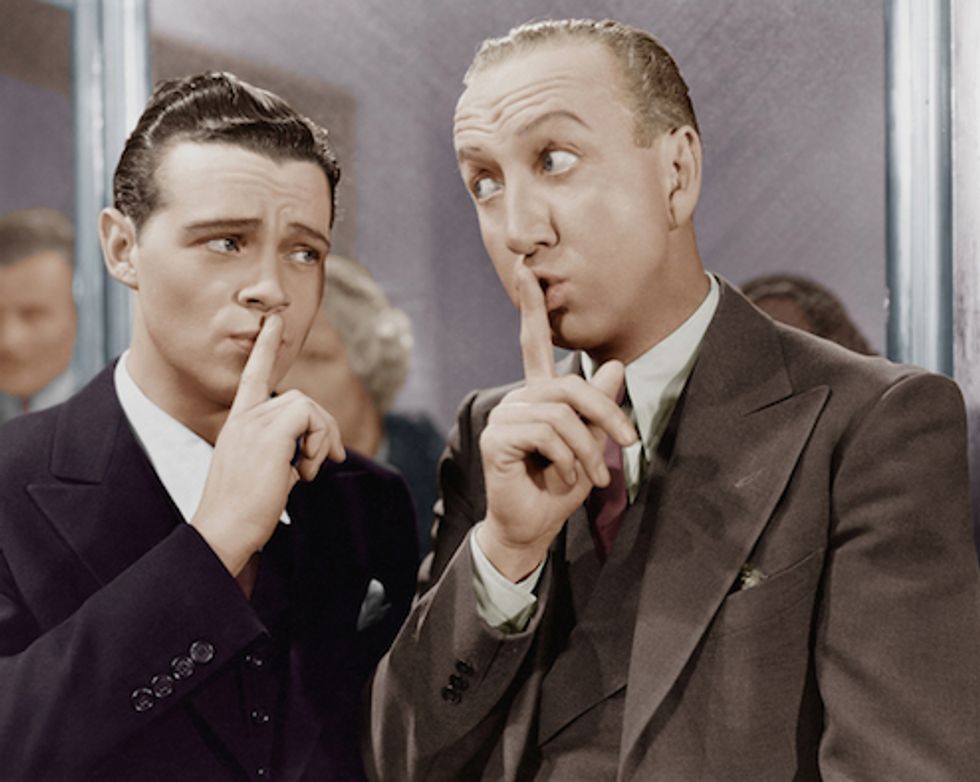 Remember how there was a time when it seemed like we might be entirely free of Ralph Reed and his sanctimonious toothiness? But somehow he rose like a smug phoenix from the flames, and now we have to endure his assertions that hating on the gays is still totally good for Republican business.
---
Question: how bad does someone like Ralph Reed have to fuck up before no one will listen to him? Hahaha trick question the answer is never. Ralph Reed will be with us, faux-pious, until the end of time, and he will never stop advising the GOP that opposing gay marriage is a sure-fire winner.
How can he be so sure of this, in the face of overwhelming public polling evidence saying otherwise? Because of Ronald Reagan of course.
"But a lot of the people, who in the 60s and 70s were protesting the Vietnam war, and for legalizing drugs, were voting for Ronald Reagan in 1980 and '84. People change." [said Reed].

"So you think same-sex marriage — the opposition to same-sex marriage, the support for traditional marriage — may actually be a plus for Republicans?" Hunt wondered.

"It's definitely a winner," Reed insisted. "And it's a winner in ways that surprise a lot of people. Remember, Al, when California voters voted on this issue in 2008, all the polling showed that it was going to win overwhelmingly."
So let's sort this out. Basically, Reed's entire political gamble rests upon the idea that since the Boomer generation contracted into conservative motherfuckers after they got theirs, hopefully millennials will do the same and will turn on the gays. Jesus Christ, we cannot imagine going through life basically hoping people will get more bigoted. Though, to be fair, we've been waiting for Reed and company to die out, so perhaps we should shut up.
Reed also trotted out the familiar trope that people will tell pollsters that they love the gays so that pollsters don't hate them for being bigots, but then they will vote against the gays in secret.
"And what happens is, if you talk to pollsters who poll this, is there's a lot of minority voters who are traditionally Democratic voters, but they're also people of faith," he added. "And they tend to tell pollsters that they're going to vote one way, and then they go in and vote another way."
Huh. So being "people of faith" does not preclude lying just to not feel inconvenienced by the remote possibility that some stranger who called you on the telephone to poll you might not think well of you. That does not exactly sound like the world's strongest set of values right there.
So there you have it: Ralph Reed's entire plan is Zombie Ronald Reagan + Unskewed Polls = No More Gay Marriage. Please remit at least 10% of Ralph Reed's normal speaking fee to yr Wonkette for this valuable interpretation.