Rare Ghoul/Candystriper Appears In Senate Hearing
News
June 18, 2009 11:08 AM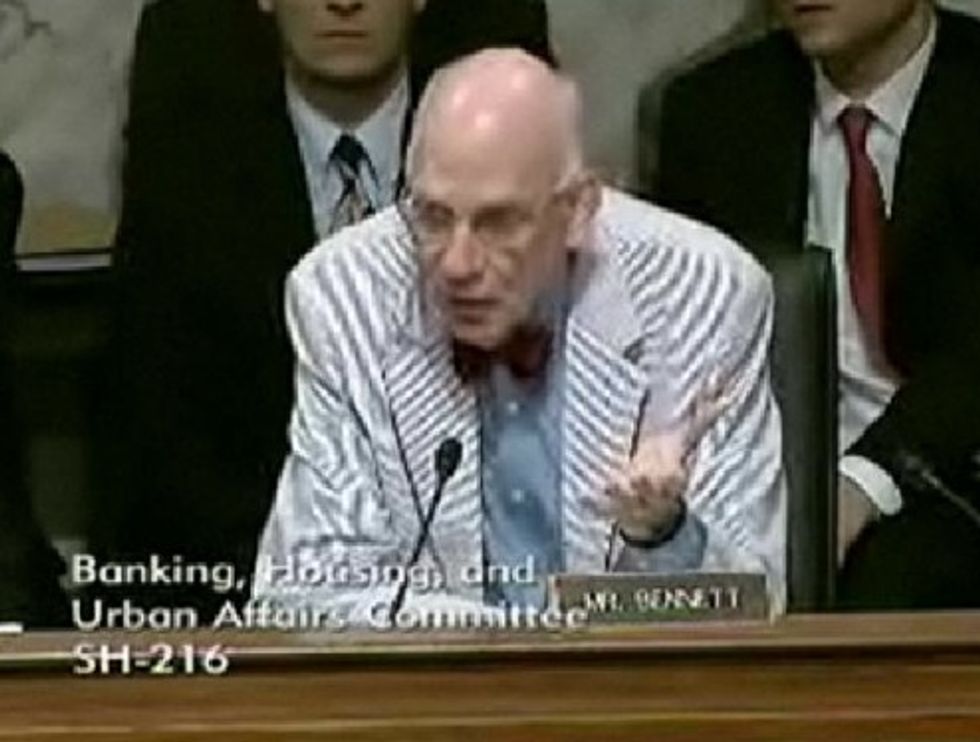 Who is this monster who beat up homeless Willy Wonka and stole his jacket? Oh it's just your kindly Senator Bob Bennett from Utah, asking the Banking, Housing, and Urban Affairs Committee if they would like some licorice sticks. They're in the back of his van. His windowless van.
---
SEXY UPDATE:
Oh ha ha it's Seersucker Thursday in the Senate! It's a tradition of some sort!
Thanks to "Michael" for this frightening image.