Ready For The 2022 Elections In Georgia? No? TOO BAD.
2022 midterms
February 16, 2021 11:10 AM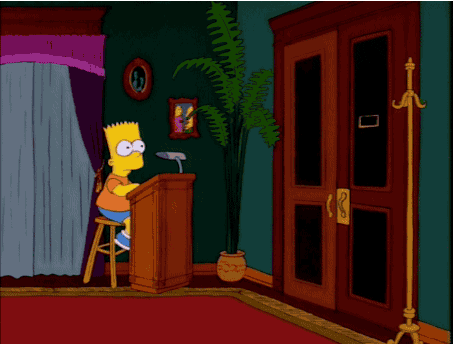 Thank goodness the election is over, right? Now we can get back to talking about ... ELECTION. Hooray it is almost 2022!
Yesterday David Perdue filed the FEC paperwork to run for Senate in Georgia next year. The former senator just got his ass kicked by Jon Ossoff, a 34-year-old documentary filmmaker, so his old seat won't be up for another six years. But Georgia's other US Senate seat is up in 2022, and Perdue's got $5.7 million left in his campaign account from last time, so what the hell, right?
Remember, Kelly Loeffler was appointed by Governor Brian Kemp to replace Johnny Isakson, who resigned in 2020 for health reasons. Rep. Doug Collins, a longtime Georgia politician, figured he was next in line for the job, but Kemp opted for Loeffler, who could afford to fund her own campaign and was supposed to appeal to suburban women in the November special election to fill out the last two years of Isakson's term.
And they would have gotten away with it, too, if it hadn't been for those meddlesome Black voters turning out in record numbers and millions of Democratic donors smashing that ActBlue button like their lives depended on it. God bless Stacey Abrams! If Perdue wants to get back in this race with her on the ballot and Trump off it, well, good luck, fella!
---
Loeffler was a shit candidate from the jump — something to do with a gazillionaire country club Republican pretending to be a regular, working class racist — so Collins hopped in to challenge her in the jungle primary. Although he came in third place and didn't advance to the January runoff, Collins did manage to take great chunks out of Loeffler in the process.
And then all hell broke loose. Rev. Raphael Warnock beat Loeffler by two percent; Ossoff beat Perdue by one; Biden squeaked out a win to take Georgia's 16 electoral votes; Trump tried to steal the election; the Republican establishment turned on its own governor and secretary of state; and Rep. Marjorie Taylor Greene and attorney Lin Wood squared off for the title of craziest fucker in the Peach State.
So, who's ready to do it all again?
LOL, just every single one of them. According to the Atlanta Journal-Constitution, Loeffler and Collins are also contemplating another run against Warnock, reprising their 2020 showdown. Only this time they can knock the crap out of Perdue, too. Mad Marge will be back to defend her seat, which is solidly red, but will still put her front and center spouting lunacies and fragging mainstream Republicans who try to impose order on their own party.
Loeffler sought Greene's endorsement and appeared with her at rallies last year, but now Senate Republicans are trying desperately to put some distance between that Q loon and the rest of their party. Whoever the Republican nominee is in Georgia will have to decide whether to embrace or reject Greene, knowing that she's got a big megaphone and is guaranteed to use it.
But to make it even more interesting, Stacey Abrams is likely to be back for a rematch of the 2018 gubernatorial race against Brian Kemp, assuming he survives an inevitable primary challenge after his dastardly refusal to "find 11,780 votes, which is one more than we have." And if Secretary of State Brad Raffensperger decides to run again, and if he makes it out of the primary, that race will also garner national attention.
On top of which, Mitch McConnell is desperate to get his gavel back by hook or by crook, and has promised to get deeply involved in 2022 Senate races.
"That may or may not involve trying to affect the outcome of the primaries," he told the Wall Street Journal, adding later, "I personally don't care what kind of Republican they are, what kind of lane they consider themselves in. What I care about is electability."
"Georgia was a fiasco," McConnell admitted. "We all know why that occurred."
Why, yes, we do! And "why that occurred" is unlikely to confine himself to the golf course for the entirety of the 2022 electoral cycle leaving McConnell a free hand to get his house back in order. Particularly since the former president blames Kemp and Raffensperger for his loss in the state.
What are the odds that some enterprising Gipper is going to kiss the ring fervently enough to get the nod, and then Trump is going to haul his ass out of Florida and parachute in to fuck up this race again? Let's say, HIGH.
Add to all of this Georgia Republicans flipping their shit and trying to suppress the vote six ways from Sunday, and you've got a hot, hot mess. Republicans in disarray, y'all, it's as tasty as fried pie.
Follow Liz Dye on Twitter RIGHT HERE!
Please click here to support your Wonkette. And if you're ordering your quarantine goods on Amazon, this is the link to do it.
Liz Dye
Liz Dye lives in Baltimore with her wonderful husband and a houseful of teenagers. When she isn't being mad about a thing on the internet, she's hiding in plain sight in the carpool line. She's the one wearing yoga pants glaring at her phone.