Richard Cohen Simply Does Not Care For Those BlackBerry Machines
News
December 16, 2008 01:26 PM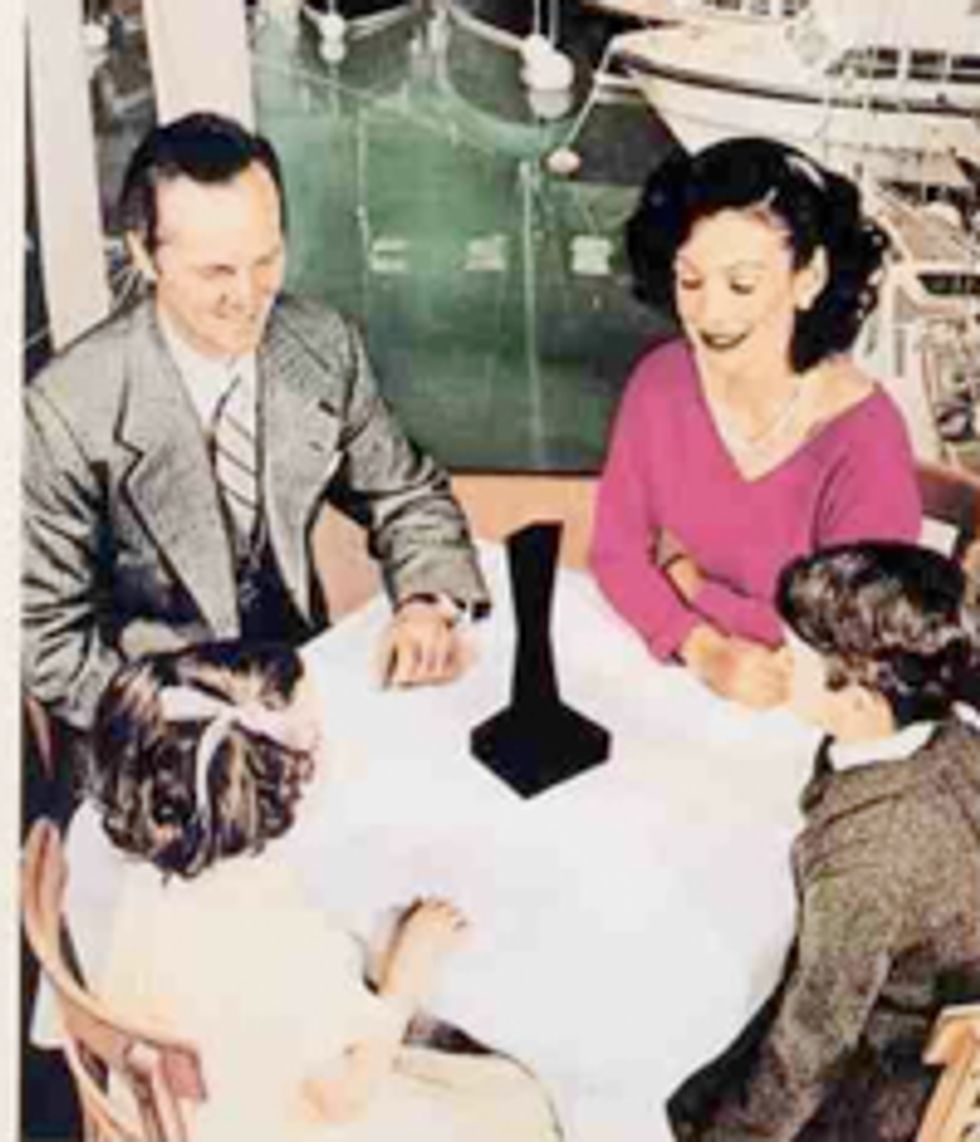 It's been a while since we've checked in on the musings ofWashington Post in-house coot Richard Cohen, who's hated every single development in American culture since 1958. Earlier this year he spent a whole column ranting about the kids and their tattoos ("I simply do not care for tattoos"), another about Amazon's Kindle ("I simply do not care for the Kindle"), and, of course, another about Barack Obama's age ("I simply do not care for the age of Barack Obama"). Basically, all Richard Cohen wants in life is a few twigs to rub together and some of grandma's licorice stick. All a man really needs. In today's column he tackles a new devil, that con sarn BlackBerry telephone machine. He simply does not care for Obama's BlackBerry telephone, especially when there are perfectly good print newspapers out there that perform the exact same functions, and women are also awful.
---
Richard Cohen was actually President of the United States for six terms in the "Roaring Twenties" -- terms were only 8 months long in those days, see, and they didn't call them "terms" then, they called them "dickies" -- so he knows him a thing or two about Obama's new job. He opens with some advice for the little skunk:
Barack Obama seems to have a recurring nightmare. In it, he is president of the United States, the most powerful man in the world, but cannot vanquish the one force that has bedeviled all presidents: The Bubble. It can swallow a presidency, isolating the chief executive from both the news he should know and the opinions he should hear, and ensuring that he goes through his day attuned to the comforting chirping of yes men -- the siren song that serenaded George W. Bush as he plunged us into the muck of Iraq.
All of this can be blamed on Obama's BlackBerry:
For some odd reason, Obama has fastened on to his BlackBerry as an antidote to The Bubble. It won't work. When the BlackBerry is valued for e-mail, it is no different from staff. It will be only as candid as the people on the other end. The First BlackBerry will lie.
Good god, here we go...
There is a remedy of sorts.
Oh Jesus Christ...
It is called The Newspaper.
MAYDAY MAYDAY WE ARE IN FREE FALL SEND IN A RESCUE CREW, THIS IS A NOSEDIVE AND THERE ARE CHILDREN ON BOARD
It's somewhat antiquated and often awkward to use, but it will bring news to the president he does not want to hear. The paper is not written with him in mind. The paper does not set out to please him, and it is not seeking a job. The paper will give the president more policy options than his staff will, and more news as well. In 1956, President Dwight Eisenhower responded to a question at a news conference by saying, "You are telling me things about my administration that I have never heard." This is what a newspaper does.
AS FOR WOMEN, FUCK THEM TOO
A BlackBerry is of limited utility. You cannot have a hearty family breakfast with everyone gathered around the BlackBerry. But with a good newspaper, the president could read the hard-news section, the first lady could adhere to gender orthodoxy and read the softer sections, and the kids could chuckle at the comics. Just as in the old movies, papa could explain things, like what's the purpose of NATO anymore. (I'm dying to know this myself.) Not all newspapers have comic sections, but even those that don't usually have sports pages and business columns.
THE BLACKBERRY SIMPLY DOES NOT CARE ABOUT LEAKS -- IT DOES NOT CARE ABOUT ANYTHING
A high-quality newspaper is a repository of leaks. Presidents don't care for leaks, but like awful-tasting medicine, leaks are good for presidents. Leaks are an important way that one part of the government can communicate with another. An assistant Cabinet secretary cannot pick up the phone and call the president. His boss won't let him. His boss might block something the president should know. This is where leaks come in. The low-level guy leaks the information to a newspaper and the president reads about it at breakfast.
THE BLACKBERRY IS A DEMON BUBBLE AND OBAMA ITS SHREW
This cannot happen with a BlackBerry.
$@#$@#$@#$@#$TT#$$#R#$@#
Everyone OK?
(Oh, and Richard, you can read full newspapers on a BlackBerry. It has Internet access and everything.)
UPDATE: Yes AND ALSO it should be noted that Obama does read print newspapers, frequently, because newspapers and BlackBerrys are not mutually exclusive. So the real question is, why doesn't Richard Cohen read the pool reports?
Piercing the Bubble of Presidential Isolations [Washington Post]