Rick Perry Not Obviously Drunk Or High, Political Source Says
News
November 01, 2011 06:28 PM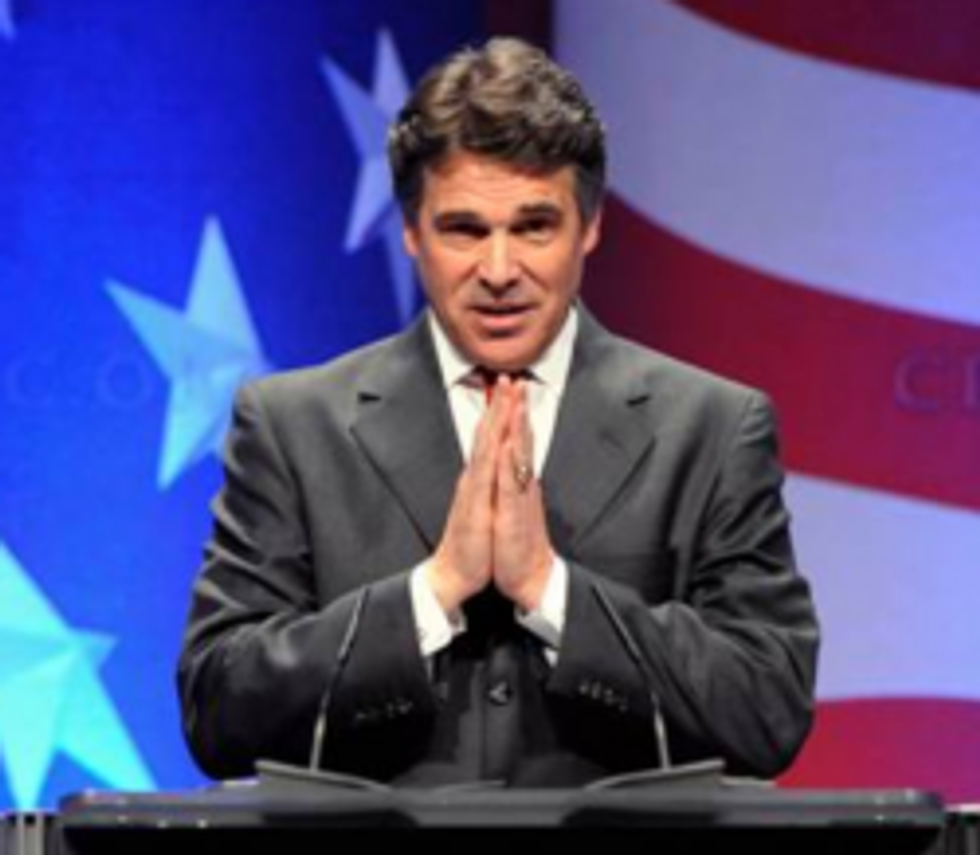 Texas Governor Rick Perry had not been drinking in public or smoking marijuana in front of people or gobbling "back pills," according to the leader of the conservative group that hostedPerry's rambling, drunken speech over the weekend. "I can tell you unequivocally he wasn't drinking at the event and he hadn't been drinking prior to the event," Cornerstone Action director Kevin Smith told congressional trade magazine The Hill. "I was sitting with him ... he was very articulate." Hundreds of thousands of people have watched Perry's intoxicated jabbering on YouTube, because it is funny to laugh at a stupid drunk.
---
The Hill reports on this important YouTube rumor about Rick Perry being sloshed while he gave an embarrassing speech:
Smith, who has not endorsed any candidate, said that Perry drank "only water" at the event and that his speech was well-received by the audience. Smith spent much of the time before the speech with Perry, including dining with him at the event's head table beforehand.

"When I started seeing all of the blog stuff going up on Sunday and the video going viral it caught me by surprise," said Smith. "He was definitely more animated than we've seen him during the campaign but the reports that he was buzzed or whatever never crossed any of our minds .... The people there loved the speech. The reaction I was getting was 'wow, he hit it out of the park' — people were saying that was the Perry they wished they'd see during the debates."
Following the speech, Perry invited the entire crowd to the bathroom with him to "get a little more fucked up" and then ordered 50 pizzas and insisted all the televisions in the lounge be turned to the same channel (HGTV) and turned up all the way. He then put a tablecloth over his head and went to sleep on a sofa in the hotel lobby. [The Hill]