Rick Perry's Strong Faith Instructs Him To Give Almost Nothing To Charity
News
June 14, 2011 06:42 PM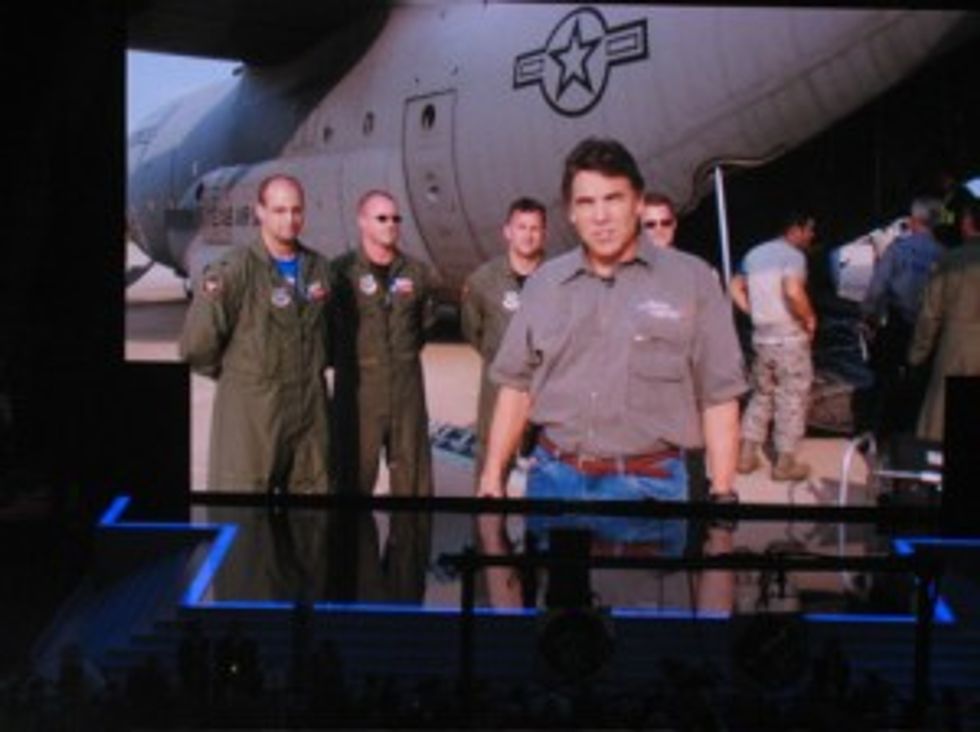 Texas Governor Rick Perry's National "Prayer-a-palooza"abdication ceremony is now officially doomed to failure, because Rick Perry has been holding out on God in the financial department by a serious margin. Rick Perry earned $2.68 million from 2000 to 2009, of which he donated 0.5% to charity. Regular Americans donate an average of 1.2% of their income, making Rick Perry below-averagely qualified to ask God to fix all his problems. Or maybe this is why Rick Perry wants to pray with all those other people, hoping God can sort of consider their giving cumulatively and give him a pass. "Our community has given so much, Lord" Perry can actually say, as long as he is not praying by himself.
---
From the Houston Chronicle:
The average cash charitable contribution from U.S. taxpayers in [Perry's] income bracket was $6,529.

Perry gave $2,998 in cash to charity in 2008 - not including a pay raise from the Legislature that his staff said he would donate to charity instead of keeping. The governor's pay jumped from $115,000 to $150,000 after legislative action in 2007.

In the 2008 tax year, he gave $34,988 to charity from that pay raise - $9,996 each to March of Dimes; Texas Association Against Sexual Assault (where his wife is a $65,000-a-year consultant), and the Special Operations Warrior Foundation; and $5,000 to the Mansion Restoration project.

The following year, the amount of money that went to charity from his raise dropped to $20,000.
He promised to give his raise to charity and actually did so for one year only. Is that something public figures do, give themselves huge raises during a recession, promise to give the raise to charity and then not do that? Rick Perry is going to need so many people at this rally that God refuses to screw them all over just to teach Rick Perry a lesson about being a stingy jerk.  [Houston Chronicle; h/t "Charles C."]