Rick Sanchez Releases Statement, Thanks CNN Jew Overlords
News
October 06, 2010 04:23 PM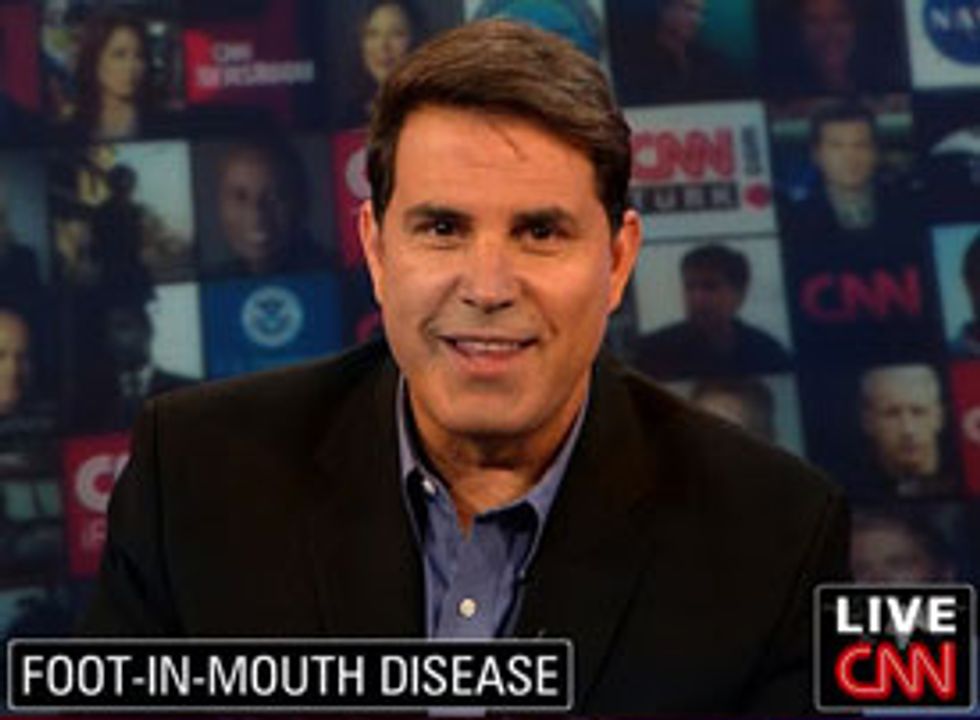 Professional idiot Rick Sanchez hasfinally released a statement about those things he said about the Jews last week on a satellite radio show, and it turns out he is a bit sorry for saying those things that got him fired! "Despite what my tired and mangled words may have implied, they were never intended to suggest any sort of narrow-mindedness and should never have been made," Sanchez said. Well, yes, nothing Rick Sanchez says is supposed to suggest narrow-mindedness or that he's anything but a genius journalist, but somehow that doesn't always seem to work out for him.
---
Rick Sanchez notes that he called and apologized to Jon Stewart, but he does not note that he visited the invisible pure-gold towers where the Jewish overlords live and beg their forgiveness and ask them not to eat him. If he hasn't done that, he should, because those Jews are very powerful and probably could freeze him in carbonite with a flick of the wrist toward an awaiting servant.
This was also in Sanchez's statement:
There are no hard feelings -- just excitement about a new future of opportunities.

I look forward to my next step with great anticipation.
Rick Sanchez looks forward to his new job as a work-from-home telemarketer? [HuffPo]