Rick Sanchez To Personally Overthrow Egypt Regime, Via Twitter
News
January 31, 2011 08:34 PM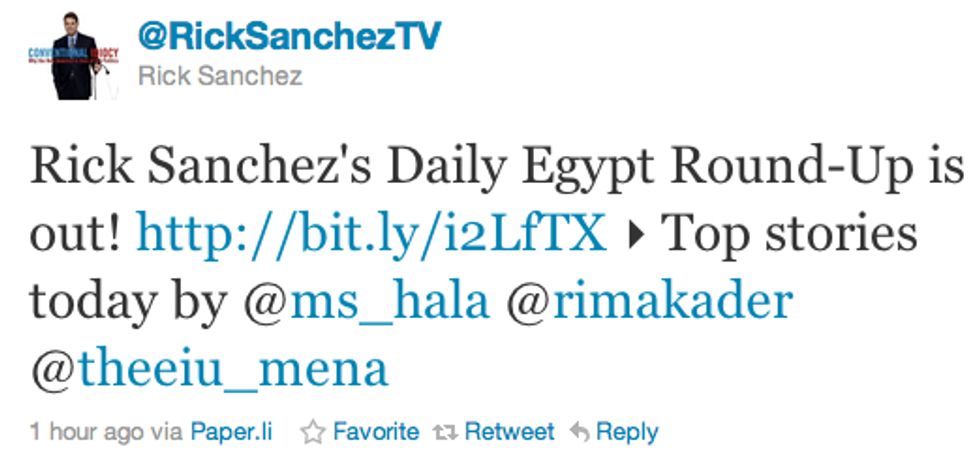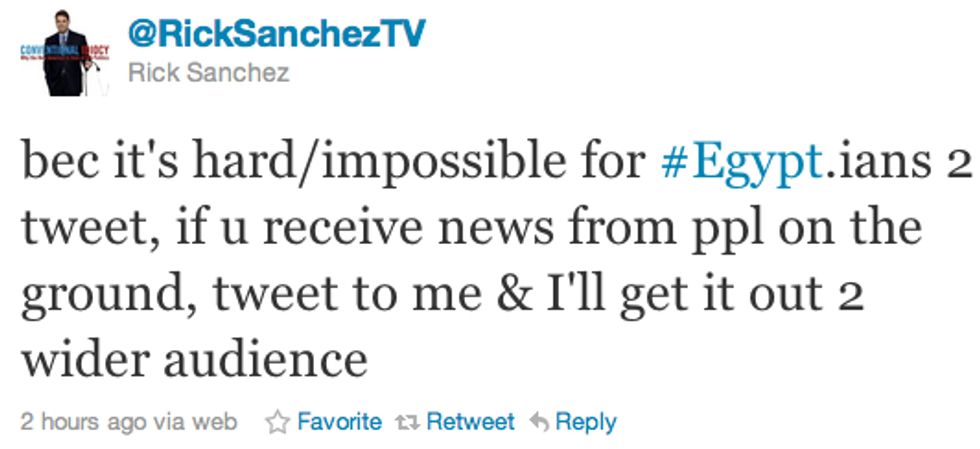 ---
Did you know Rick Sanchez is currently saving the people of Egypt from dictatorship, with the journalism and the social media? He is! If you are aware of any Egyptians who are in trouble, let Rick know, ok? He will send it out to his wider audience: his kids and his dog. And he has established his very own Internet newspaper for this.
We kid, we kid. Rick's wider audience consists of thousands of old people who watched him on the teevee and set up a Twitter account to feel like a part of the teevee show but quickly abandoned. AND his kids and dog. And us. A very wide audience. One that has significant leverage in Middle Eastern affairs, obviousky.
Anyway, here you go Egypt! Print this Twitter out and scotch-tape it up to all of the pyramids so people know, okay? If you have Internet, which you don't, Rick says. Hmm. Maybe he didn't think this through all the way.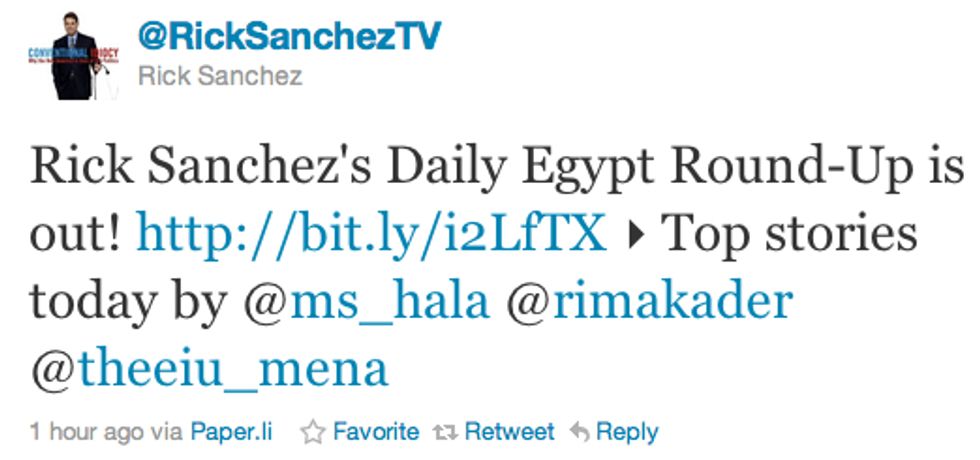 It's out!!!!! First edition!!!!!!

Look, it's good that he's found something to do with his day, but somebody, anybody, needs to give this man a job. He may not be capable of being a journalist, but he can probably be a local news anchor right? He was probably good at that. The perfect level of intellect and puppy-like curiosity of the world around him. [Twitter]