Rick Santorum As Purty IRL As He Is On The Television
News
July 20, 2016 06:56 PM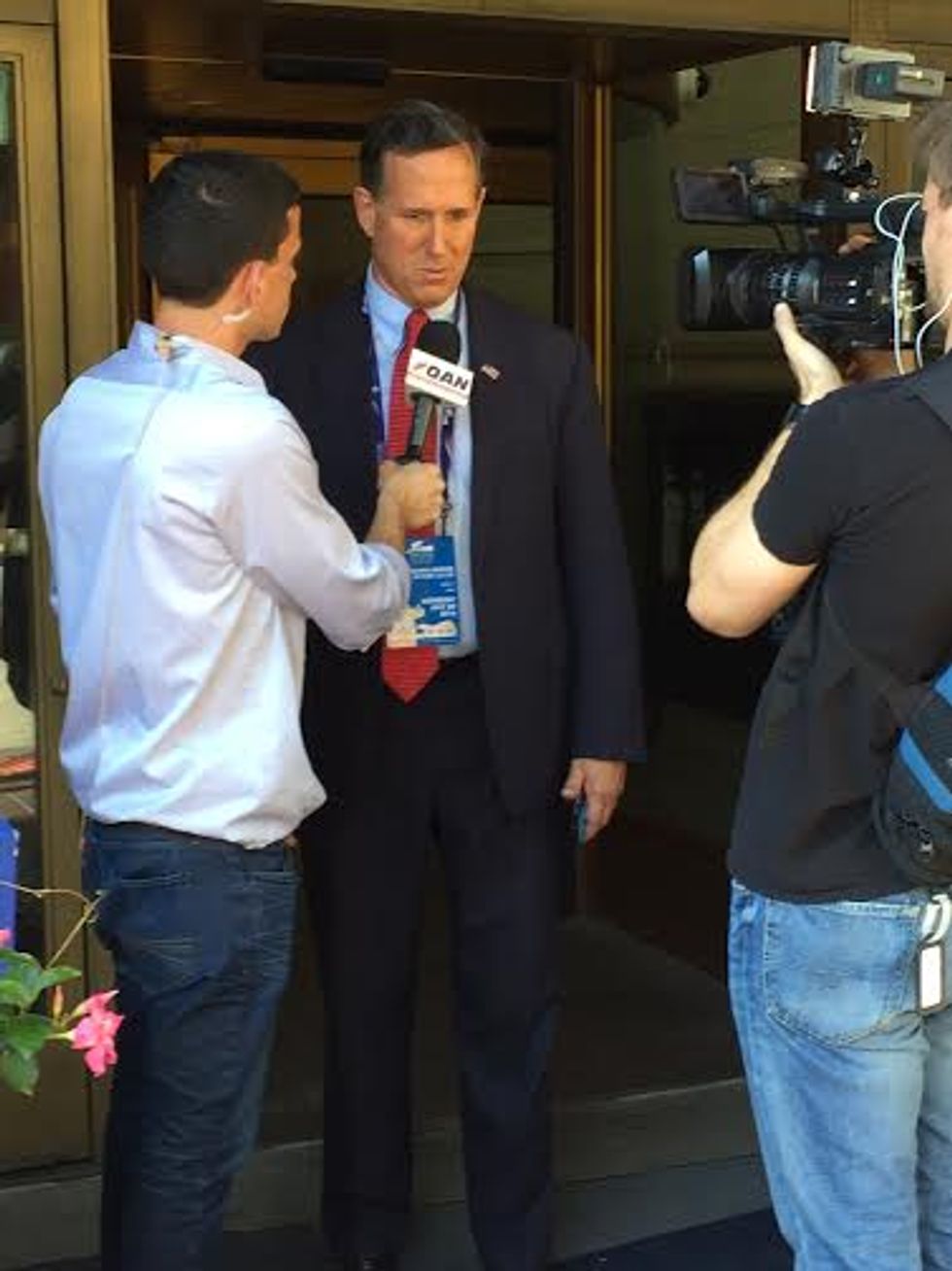 "My mom named me after gross poo."
---
Hi there, reporting live from our favorite hotel bar in downtown Cleveland (known as the "Wyndham"), where we have been larking around and noticing that Jesus Christ, everybody looks tired. BUT NOT RICK SANTORUM! Look at that baby poo face, as he talks to the reporters about which parts of gay sex he thinks are the yuckiest or whatever, we don't know. His manhandlers wouldn't let us get close.
Just look at him up there!
Know who doesn't have a baby poo face, but has to be swabbed with Maybelline or whatever before he goes on the TV? Chuck Todd is who!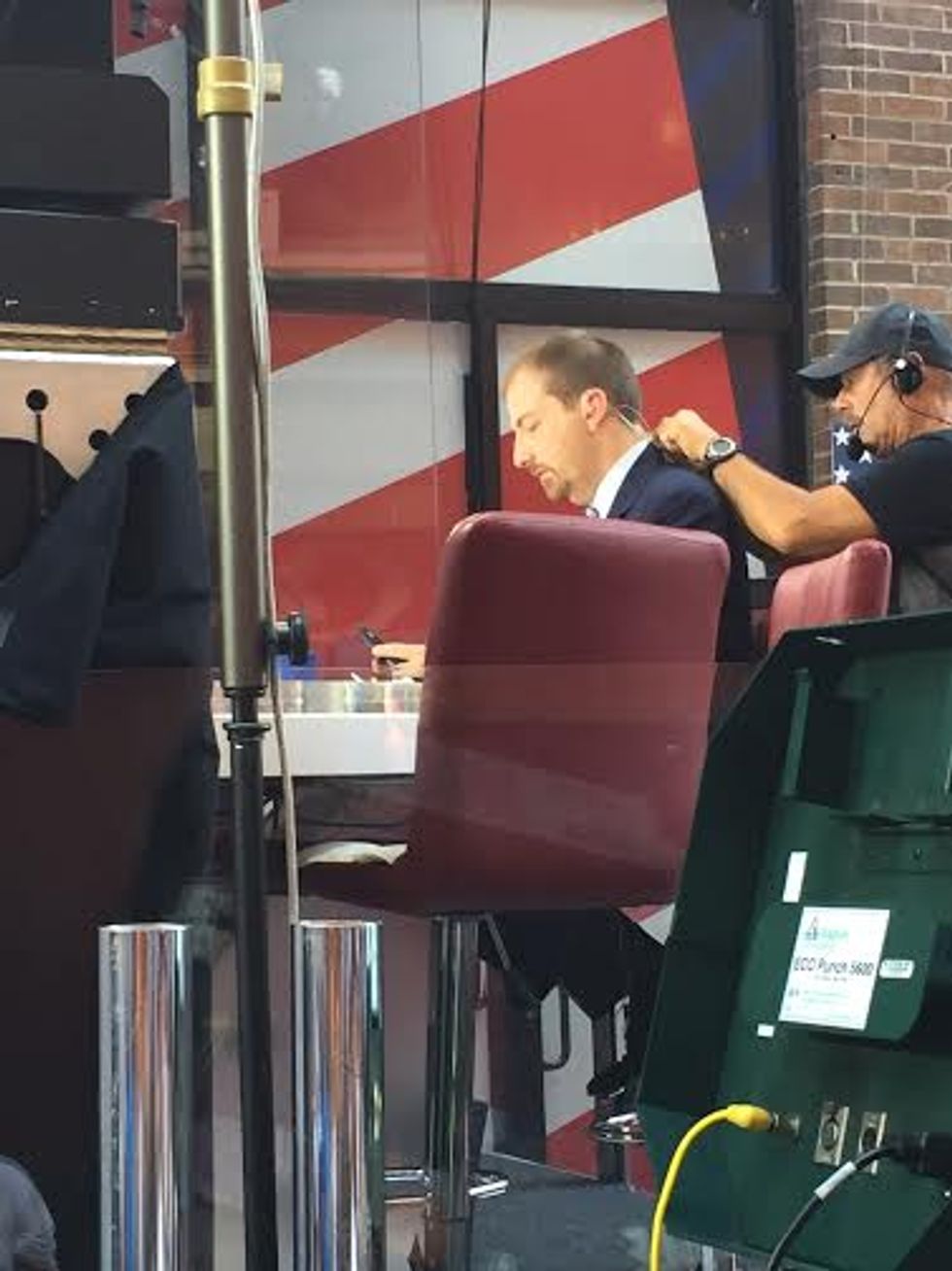 We are being silly, everybody has to get Maybelline-d before they go on the TV. But 'specially Chuck Todd! Why? We don't know, it is Hot In Cleveland and we might be hallucinating, who the fuck knows.
We also met this guy, who introduced himself as "Eric" or "Neil" or one of the other common names. He would like to know, is he a patriot, or is he a terrorist? We get to decide! He let us take his picture though: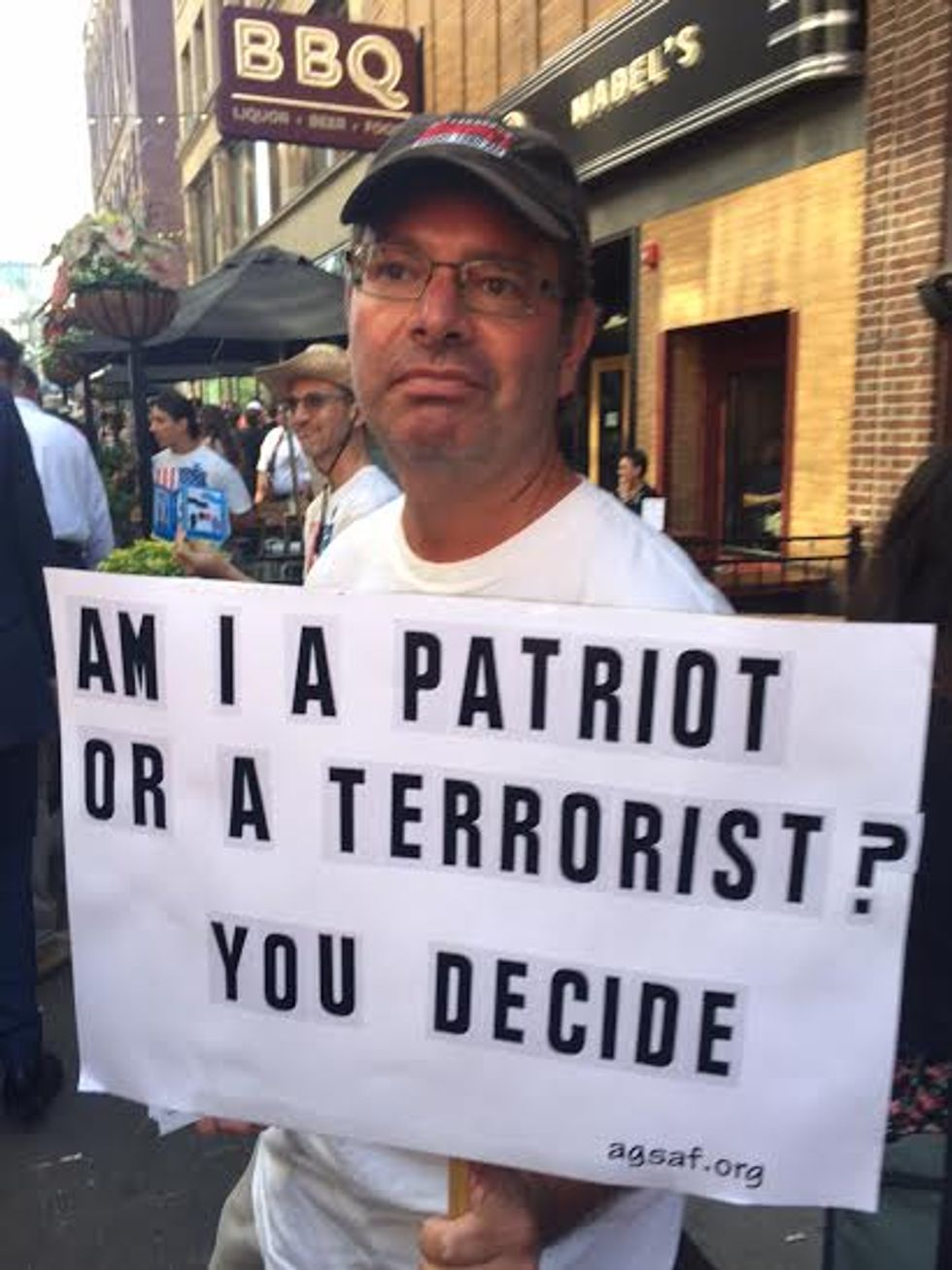 He told us that most people hate his website, so obviously after that ferociously enthusiastic sales pitch, we wanted to click click click it. This is his business card: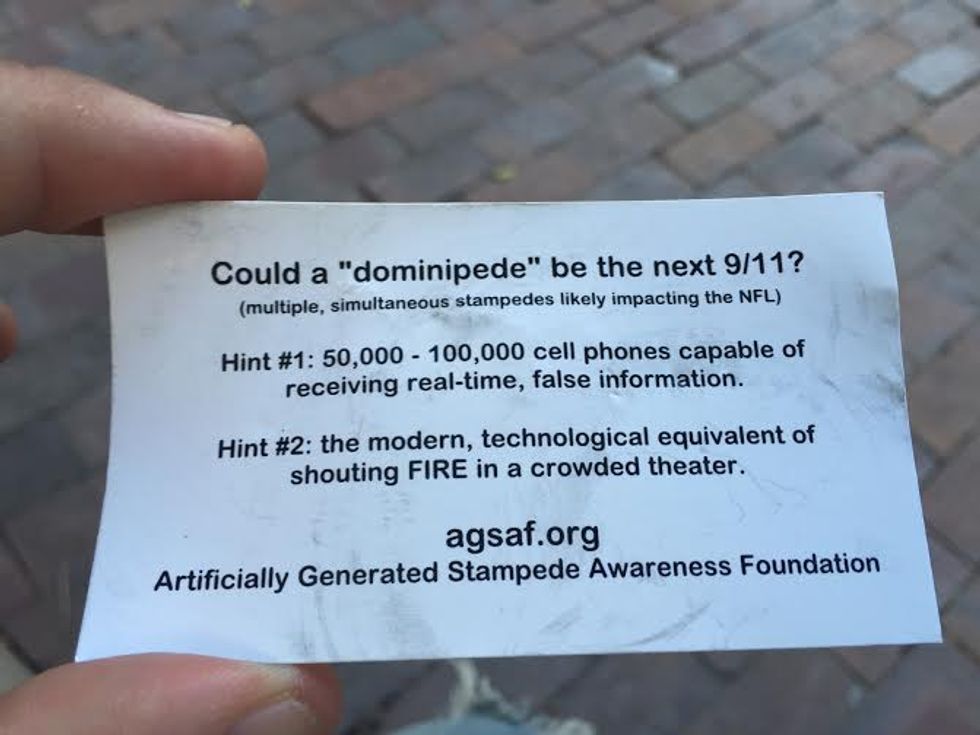 Oh Doktor Zoom! We think we have a fun new website for you to explore!
OK, and because you guys are always like "Ugh Evan always posts hot guys but not hot ladies," here is a pretty Dump Trump lady we found, who was more than happy to smile for us.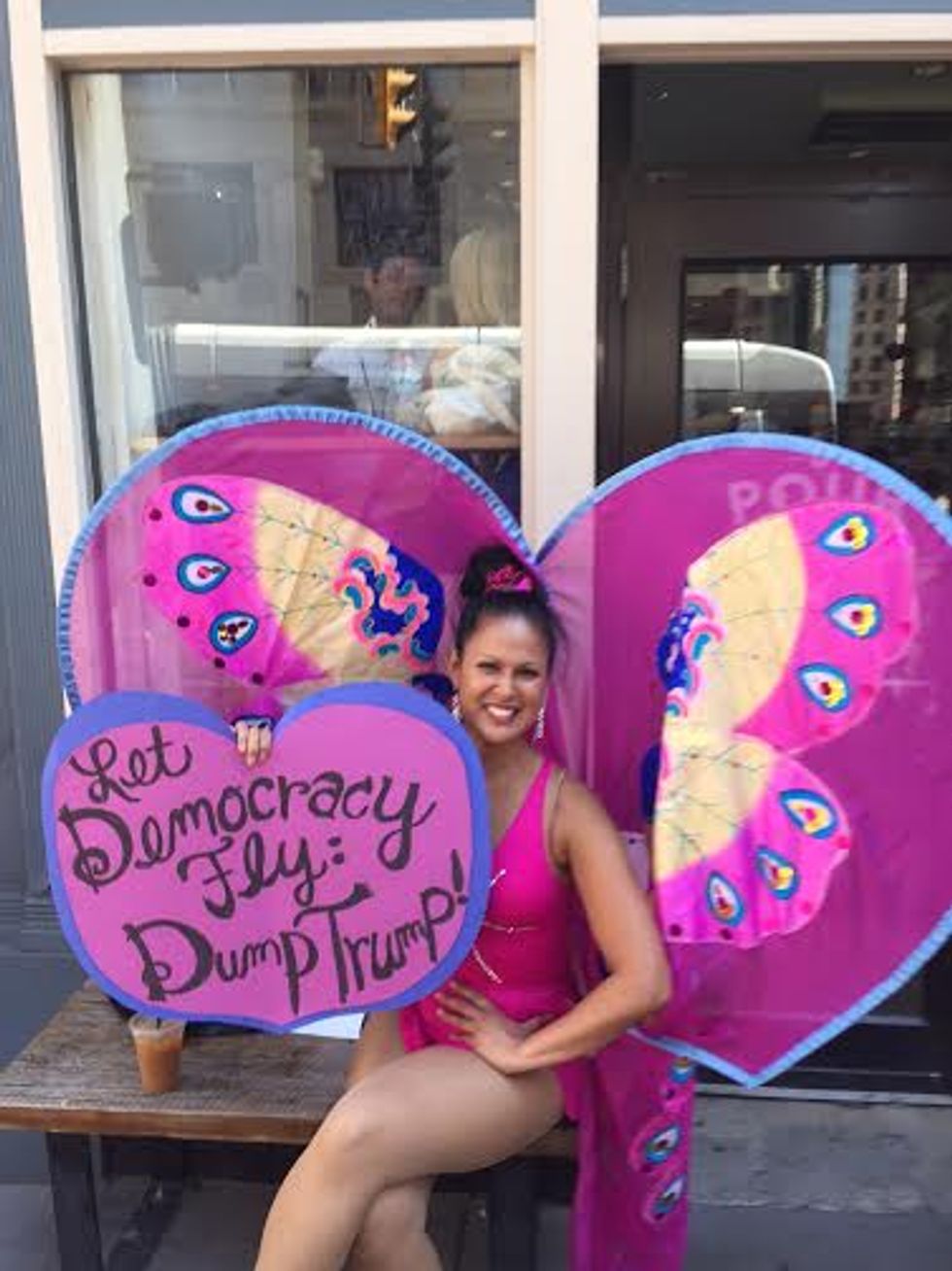 More pics later, when we take them, if they're good!
Evan Hurst
Evan Hurst is the managing editor of Wonkette, which means he is the boss of you, unless you are Rebecca, who is boss of him. His dog Lula is judging you right now.
Follow him on Twitter RIGHT HERE.