Rick Santorum Declares Candidacy, Declares He Hates This Country
News
April 14, 2011 10:21 AM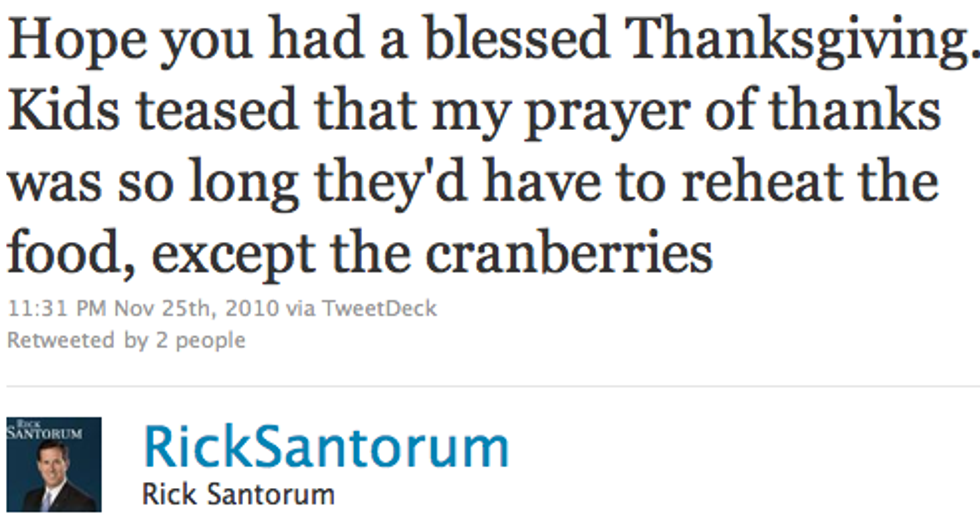 ---
Mysterious liquid Rick Santorum declared his presidential exploratory committee last night on Greta Van Susteren, which must have given her show such a stunning ratings boost it broke all the other channels on teevee. Santorum may not even be eligible for president, though. His slogan is "Fighting to make America America again," which implies that he's running for president of a country that isn't America. What country is this? Canada? Mozambique? Kenya? Where is Santorum's Kenyan birth certificate? He can't run for president of Kenya without a Kenyan birth certificate.
Let's look at this Web presence! Here he is planning out an extramarital affair.

Disgusting! Here's Rick showing how he only likes to "route" for some states. Are red states still American, though? Or are they Messican or something?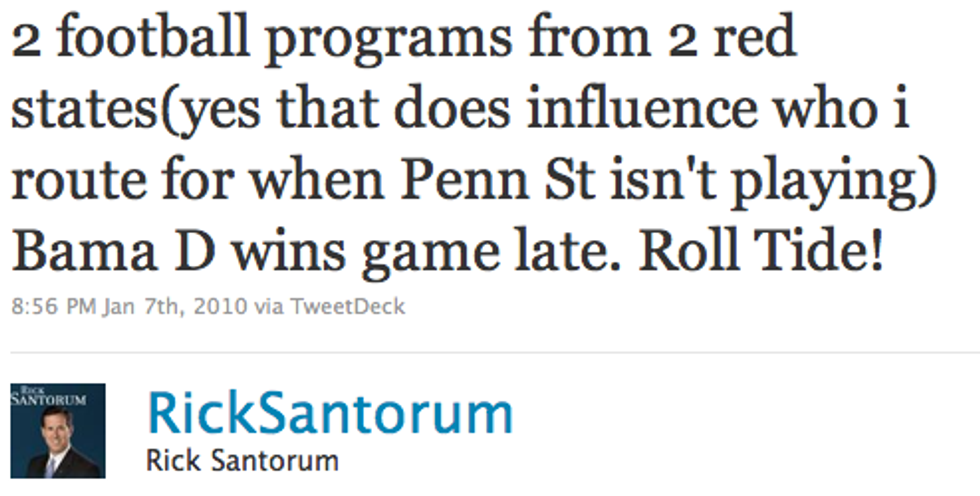 Finally, Santorum's pathetic Facebook account! Unfortunately for him, only one or two people seem vocal about his candidacy.

The few others who bother to post on his profile? Well, it's stuff like this:

IS THERE ANY WAY HE DOESN'T WIN THE PRESIDENCY? [Rick Santorum]