Robert Gates Hates All Children Who Aren't Boy Scouts
News
July 30, 2010 05:23 PM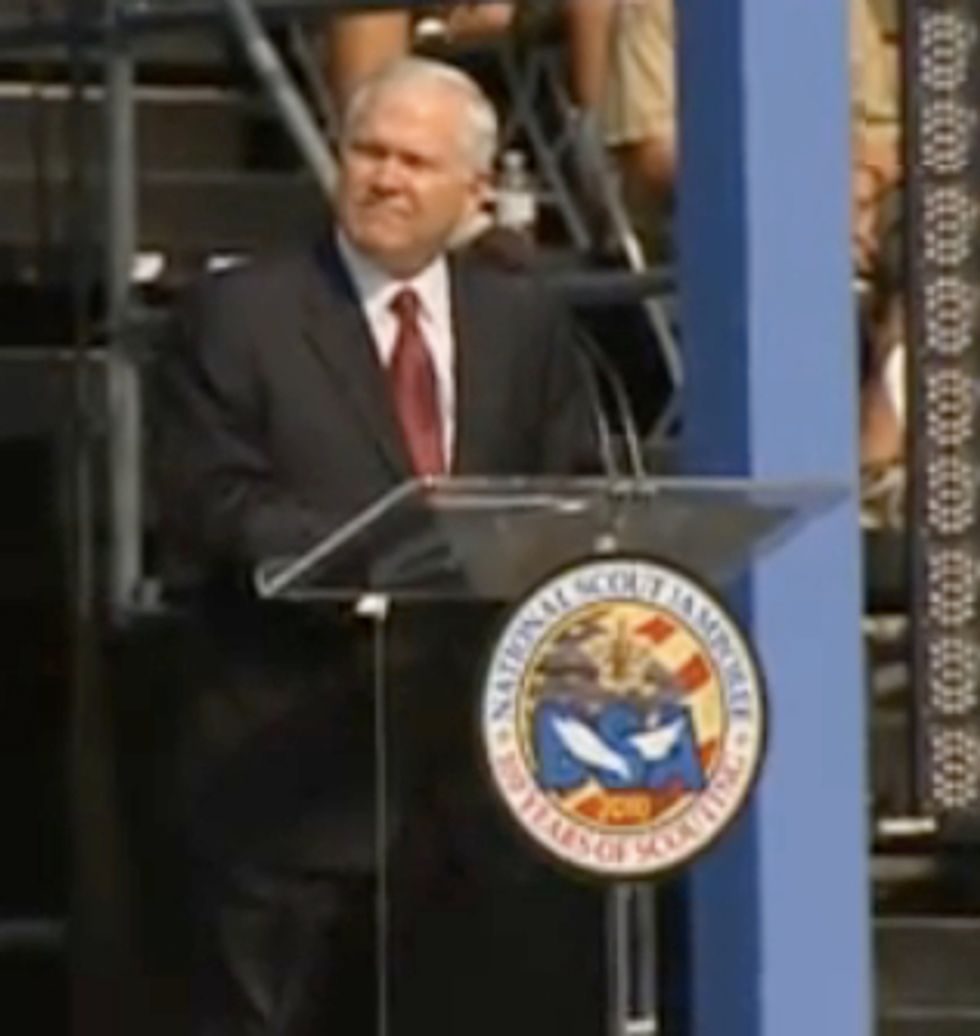 Defense Secretary Robert Gatesaddressed this week's Boy Scout Jamboree, the most important event in our nation's history, because SOMEBODY couldn't bother to come. The Wall Street Journal described Gate's speech as "cranky" -- just because he attacked the character of innocent young (non Boy Scout) Americans, who are "increasingly physically unfit."
---
Gates certainly felt good about himself, attacking innocent fat kids and mocking the tubby Boy Scouts. Hopefully, this army man was able to point out to America's fat youth that they are also ugly and undesirable -- unlike the pretty people, such as Robert Gates, who appear in glossy magazines.
Quoting Walter Lippman, Gates said he sees daily "the disaster of the character of men" and "the catastrophe of the soul."

But, he was quick to add, not among Boy Scouts.

"At a time when many American young people are turning into couch potatoes, and too often much worse, scouting continues to challenge boys and young men, preparing you for leadership," Gates said.
And thus he escaped getting beaten up by the billions of children in the crowd. It is the other children, the non Boy Scouts, who are the problem! Not you kids! You have good character! It is your siblings and friends who are ruining the country!
Then everyone signed up to go die in Afghanistan and high-fived their phat new best friend Robert Gates. [WSJ]