'Ronald Reagan Riding a Velociraptor': Our National .JPG?
News
July 05, 2012 01:30 PM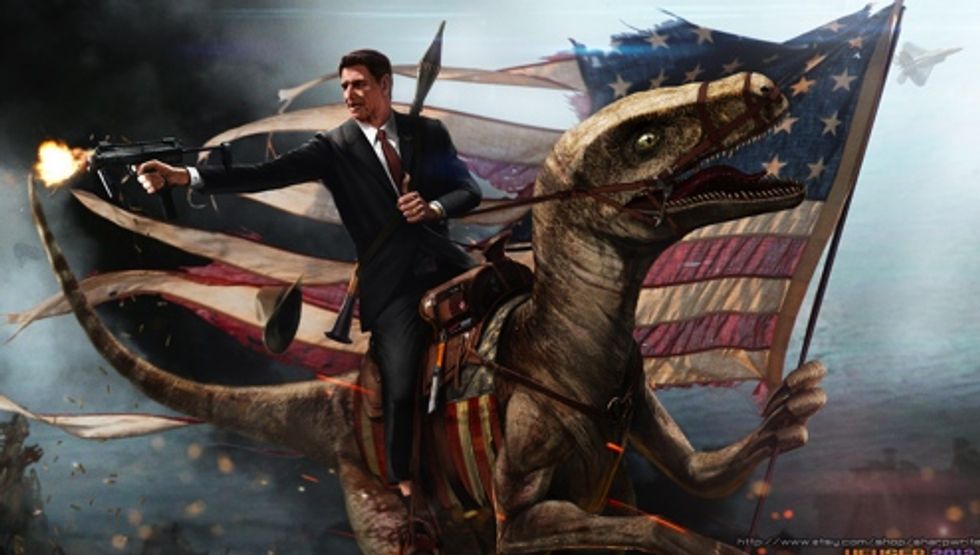 There comes a point in every young nation's life -- and rest assured, fellow Americans, we are but a young, albeit fading, nation -- that its citizens must choose a National .JPG. This is considerably more important thanselecting a National Mammal, so move to the back of the line, "bison." Wolf Blitzer speaking to a hologram on Election Night, 2008 ("You are a hologram, Jessica") was previously the frontrunner for National .JPG. But now what is this?
---
This is a computer picture of Ronald Reagan riding a velociraptor and shooting automatic weapons and RPGs at minorities and college liberals. He is sitting on an American flag, because he can. The raptor is biting an American flag pole and has no idea what is happening.
You can download this for your computer wallpaper.