Rosemary's Thyme: It's 'Thyme' To Drink (and Eat!)
News
April 28, 2009 11:46 AM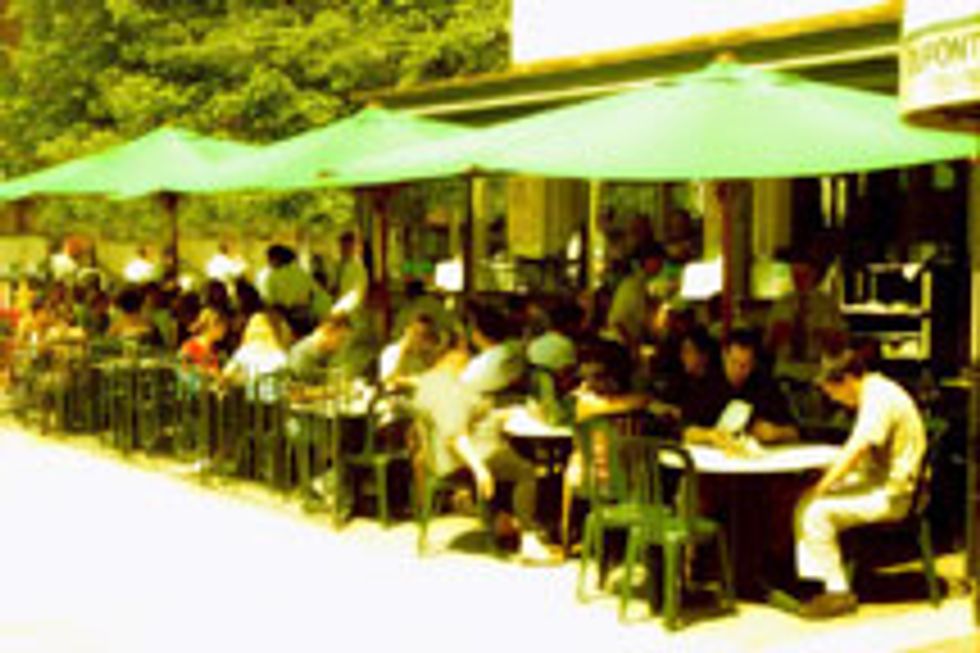 This whole "selling cheap drinks after work because the workday is soooo stressful, and crying to your mother really isn't socially acceptable" logic undercuts the most important thing about alcohol: in these trying times, we should be able to drink it cheaply every day, in a nice restaurant, regardless of work. CueRosemary's Thyme, a delicious Mediterranean restaurant that offers a happy hour Monday-Friday from 5-7PM AND Saturday and Sunday from 4-7PM. Genius!
---
During happy hour at Rosemary's Thyme, you can enjoy half-price bottles of wine and margaritas and hefty discounts on call drinks, martinis and beer. The margaritas, in addition to being super cheap, are available in both half- and full-pitcher delivery methods -- do your patriotic duty during the recession and go for the full -- and they hit the spot after a long day of covering up congressional sex scandals, filing papers, shopping or whatever. Not to mention, now that it's warm out, you can enjoy them on the large patio while making fun of passersby who shouldn't be wearing shorts.
If you can keep your food down, there are plenty of delicious appetizers offered for reasonable prices during the happy hour, including the eggplant medley, the trio med (so good!) and the shrimp med. The seafood is especially good at Rosemary's, but avoid the salads -- they're bland and uninteresting. For a main course, you can't go wrong with any of their multiple varieties of pide (the Turkish version of the calzone, the polar opposite of the American version of the Calzone, which is the Hot Pocket).
Rosemary's Thyme understands the human need for access to inexpensive alcohol every day, giving us each a chance to attain eternal happiness, if only for a fleeting moment.
Rosemary's Thyme Bistro, 1801 18th St. NW, Washington DC 20009, (202) 332-3200.