Rudy Giuliani Knows How To Cyber
Tech
December 05, 2018 04:15 PM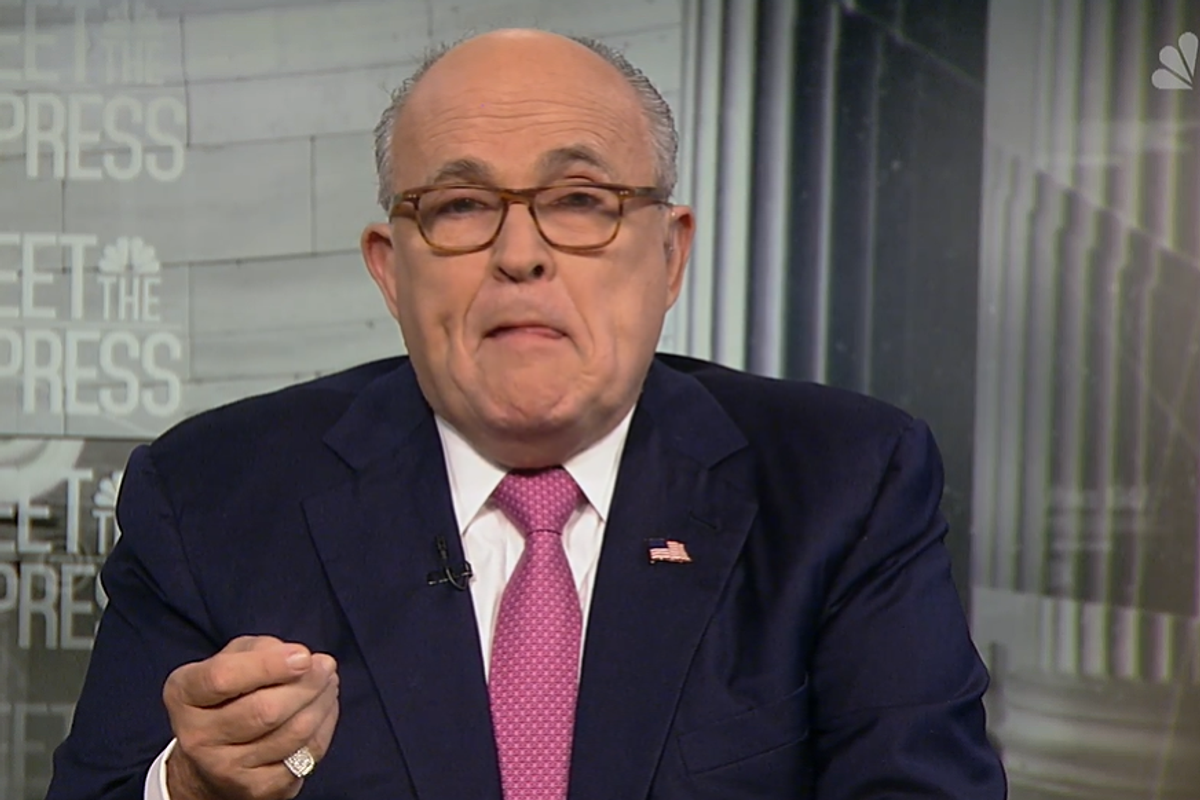 Did you hear the one about how Rudy Giuliani is a stupid idiot dumbfuck who needs the internet to get off his lawn? Well!
Rudy Giuliani, who is not at all senile and is doing a bang-up job as Donald Trump's TV lawyer who barely implicates the president in any more than 10 crimes per week during nationally broadcast interviews, made a Twitter the other day.
---
UH-OH SKETTI-O, WHAT'S THAT LINK?
Well, you see, Giuliani's elder paws are apparently very bad at using the space bar on his Jitterbug, so he forgetsto put in someofhisspaces some times.
And as any barely literate internet user knows, if you type "dot" and then something after that that happens to be a domain, like "dot gov" or "dot com" or "dot XXX," that will make a link. So Rudy Giuliani accidentally made a link to a web address called G-20.in, which happens to be an Indian web address, for a site that did not actually exist.
Oops.
Long story short, a funny person bought that Indian domain and gussied up a website that says this: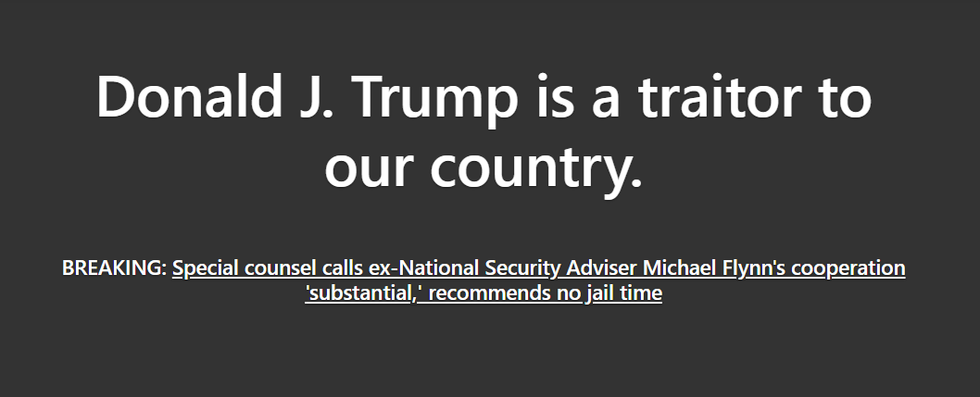 That's pretty chuckle-worthy!
Well guess who is not chuckling. No guess.
FOOL RUDY TWICE ... HENNNNNGH? ... CAN'T GET FOOLED AGAIN ... TIME MAGAZINE!!!!1! ... CLOUDS! ... FAIRNESS PLEASE!
Everybody else on the internet has explained this, but "Helsinki.Either" didn't make a hyperlink because "dot either" is not a web domain.
Did you guys know that Rudy Giuliani, on top of being the goodest lawyer since Orly Taitz, was also a "cybersecurity adviser" to Donald Trump? Because he was really good at cyber?
We feel like you should know that fact.
Maybe Trump saw this video of Rudy Giuliani personally scanning the dark web for naughty stuff:
As tech website Engadget notes, Roodles the Clown has done this before. One time he ended a sentence in a tweet with the word "collusion" and then failed to put a space, so that it said, "collusion.So." And somebody bought the "dot so" domain and redirected "collusion dot so" to a section of the Lawfare website on Trump's Russia connections.
Youll be glad to know Rudy Giuliani seems to have learned his lesson this time, at least until he forgets his lesson and does this all over again and makes another senile tweet with bad spacing and before you know it he's accidentally advertising elder porn on his Twitter page. (Not that we're trying to come up with funny ideas for people with too much time on their hands. Never would we ever do that.)
Giuliani's latest tweet came after he attended George H.W. Bush's funeral this afternoon:
See? No bad spaces in that tweet at all. Just a bunch of very nice words and ... wait, "His Presidency was truly consequently"?
Fucking stupidass.
Anyway, have an OPEN THREAD now, if you want. Be safe out there on the internet, kids.
Follow Evan Hurst on Twitter RIGHT HERE, DO IT RIGHT HERE!
HI. IT IS THE HOLIDAYS. WE WOULD LIKE TO PAY OUR WRITERS PLEASE. IF YOU ARE THANKFUL FOR US, MAYBE SOME MONEY?
Evan Hurst
Evan Hurst is the managing editor of Wonkette, which means he is the boss of you, unless you are Rebecca, who is boss of him. His dog Lula is judging you right now.
Follow him on Twitter RIGHT HERE.