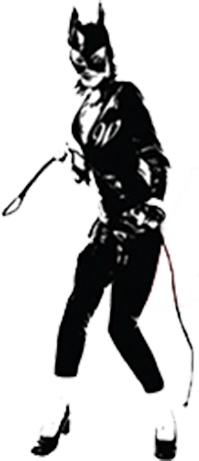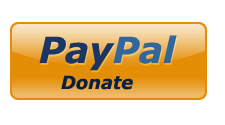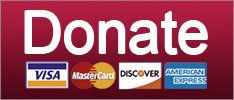 Russia
February 20, 2020 08:19 PM
Hey guess what! We know why Donald Trump fired acting Director of National Intelligence Joseph Maguire this week and felt the need to install the stupidest dipshit loyalist he knows, Ambassador to Germany Ric Grenell, a guy who couldn't find "intelligence" with his ass and both hands, as acting DNI immediately, even though Maguire was out the door next month, as mandated by law.
RUSSIA, IF YOU'RE LISTENING? OH, YOU ARE!
The House Intelligence Committee got a briefing one week ago, on February 13, where an agent of the DNI -- Trump's DNI, not "Obama People" DNI, not the Deep State that tried to sound the alarm in the months before the 2016 election -- told them that Russia is working its yaytsa (THAT MEANS BALLS) off to re-elect Donald Trump, and that this is the conclusion of "multiple intelligence agencies," according to the New York Times, just like it was in 2016. And Trump found out about it. (The briefing. We are sure he already knew Russia was IF YOU'RE LISTENING.) And he is maaaaaad. (That Democrats found out. Not that Russia yet again is attacking our democracy for his benefit, he LOVES that.)
Trump
February 13, 2020 11:02 AM
Yesterday in the Oval Office, the alleged president again congratulated Bill Barr's Justice Department for intervening in the Roger Stone sentencing on his behalf, because the baby thinks it's unfaaaaaaaaaair. He also, as usual, said meaningless words about FISA warrants (that had nothing to do with Roger Stone) and whined about someone only receiving two months for leaking "highly classified information," even though his dumb ass leaked "highly classified information" to the Russians, our adversaries, the day after he fired James Comey, in that very same Oval Office. Oh, and of course he played cute with whether or not he's planning on pardoning Stone.
In other words, typical day in the hellscape that is now America.
The Trump White House swears, at least on record, that he's not retaliating and unleashing a campaign of revenge on all those he perceives to have slighted him, of course he's not doing that, HOW DARE YOU EVEN. National Security Advisor Robert O'Brien huffed at a think tank event Tuesday that Trump's retaliatory firings of Lt. Col. Alexander Vindman and his brother Yevgeny Vindman were totally normal, nothing to see here, they were "absolutely" not retaliated against, and also those guys were bad. O'Brien insisted, "We're not a country where a bunch of lieutenant colonels can get together and decide what the policy is of the United States," and added that "we are not a banana republic," to which we reply OBJECTION, YOUR HONOR: Assumes facts not in evidence. We live in Donald Trump's fuckshow vision of America now. It's looking more and more like a banana republic every day.
Meanwhile, White House comms idiot Keegan Gaygley Booger Whimsybottom Hogan Gidley told Fox News on Wednesday that it was just "ludicrous" to suggest Trump pressed Bill Barr to piss on the Justice Department and cause the resignations of four respected career prosecutors, by intervening to get Roger Stone's sentence reduced to a slap on the wrist, a pony ride and a free blowjob, HOW DARE YOU EVEN. Gidley said, of course, that Trump "has the right" to interfere with the Justice Department, because of how he is an unaccountable king, we guess, but he "just didn't" do that.
In other words, the gaslighting is in full effect.
But the truth is that of course Donald Trump is retaliating, and of course he's turned the Justice Department into a lawless organ for airing his grievances. He's firing everybody who ever went against him by refusing to commit crimes for him, and he's taking his revenge, because he's fucking unleashed. In the seemingly neuron-free zone that is Donald Trump's brain, he has really and truly been "acquitted" of all wrongdoing, or at least he now fully understands that as long as the Senate is controlled by Republicans, he really can do anything he wants. He literally says he won in the Senate on impeachment 52 to nothing. In the House he thinks he won 197 to nothing. In his mind, the Democrats are illegitimate and do not exist.