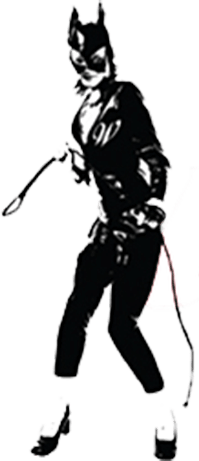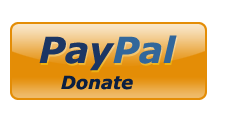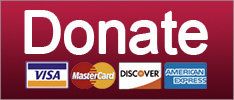 Russia
December 10, 2019 11:20 AM
Big news, everyone, and it is that Donald Trump believes a lot of things that aren't true. We know. We were surprised and upset by this development too.
You probably already know that the much-heralded inspector general report from Department of Justice IG Michael Horowitz has been released, and in 476 pages it confirms absolutely nothing that Donald Trump and Republicans have been saying about it. There was no Deep State plot against Trump, the Russia investigation was opened for completely correct and non-politically-biased reasons, spying did not occur, Bill Barr, and aside from a few fuckups with Carter Page's FISA applications, everything was on the up-and-up.
Oh, this must burn! Why, it's burning Fox News idiots so much that they've chosen to just lie about what's in it, since they know the Venn diagram of "people who read things" and "people who watch Fox News" is just two circles that aren't even on the same piece of paper, that's how unlikely it is they'll ever meet. (Chris Wallace was a notable exception. He told the truth on Fox News.)
They're of course just following their lord and savior's lead:
LOL OK, let's unpack this. Donald Trump doesn't read things and may not be able to, therefore he has no fucking idea what's in the IG report besides what his sycophantic aides have told him and what Sean Hannity has upchucked into his maw like a mama bird.
OK, we are finished unpacking this! (More on the Chris Wray part of it in a minute.)
Keep reading...
Show less
Russia
SPOILER: Devin Nunes is not on this list. Maybe he is not feeling well?
December 05, 2019 03:30 PM
Rachel Maddow's Wednesday night show alerted us to a little vote that happened in the House this week that most didn't notice, what with Trump crying himself to sleep on Air Force One after Justin Trudeau made fun of him, and oh yeah, impeachment.
The House voted this week on H.R. 546 -- just a simple resolution, really. It was introduced by Democratic Rep. Albio Sires of New Jersey and says NO, Donald Trump, you cannot try to sneak your boyfriend Vladimir Putin back into the Group of Seven (G7), not even as a guest and definitely not as a member, no matter how much he begs and/or promises you more sweet election interference in 2020. (As Yahoo! News notes, Russia decided to quit the group for good in 2017, because of how they definitely don't want to be invited to your party, you fuckin' betcha no they never. Yahoo! News also reports that French President Emmanuel Macron actually agreed with Trump at the NATO summit that they should invite Russia to the G7 next year as a guest. Emmanuel, WHAT R U DOIN?)
It passed, of course. But 71 (71!) House Republicans voted against it.
Keep reading...
Show less
News
NOT JOHN DURHAM, APPARENTLY.
December 05, 2019 12:28 PM
LOL WOMP WOMP, Bill Barr's terrible horrible week of being the worst Big Lots clearance version of Roy Cohn in recorded history just keeps getting worse! The news about the upcoming Department of Justice inspector general report has been bad (for Barr) and good (for reality) all week long, as we learned the other day that Barr is very disappointed and disagreeable and probably constipated about the fact that Inspector General Michael Horowitz has determined that actually the investigation into ties between the Trump campaign and Russia was correctly predicated, and actually was not the nefarious work of a Deep State cabal hellbent on taking down Trump, actually.
Now? The news is getting bad with his own Carmen-Sandiego-on-bath-salts investigation around the globe, where he appears to be seeking to manufacture fake evidence that the Russia investigation was #DeepState, and somehow thereby absolve Russia of responsibility for the 2016 election attacks, in service of his royal shitlord Donald Trump.
He had to do this despite how he said the Mueller Report TOTALLY EXONERATED Trump, which makes sense, because that was a lie.
Barr handpicked a US attorney to conduct the investigation for him, man by the name of John Durham, who is actually well-respected by current and former FBI/Justice types. Those guys traveled near and far to find "evidence" that the incident that kicked off the Russia investigation in the first place -- drunk-ass Trump foreign policy dude George Papadopoulos drunk-assedly drunked to an Australian diplomat that Russia was about to fuck Hillary Clinton right in the emails, which Pap knew because a weirdo bozo Maltese professor who is probably a Russian asset named Joseph Mifsud had told him so, leading the Australian government to go to the FBI -- was all some sort of Hillary/CIA/Deep State set-up to entrap the Trump campaign.
John Durham cannot sign on to that theory, LOL WOMP WOMP:
Keep reading...
Show less
Ukraine
Never stop f*cking that chicken.
December 05, 2019 11:36 AM
At least OJ Simpson had the courtesy to wait until after the murder trial was over to write that book about how he would have murdered his ex-wife and her boyfriend IF HE DID IT. Rudy Giuliani is right this very minute, as the impeachment is ongoing, in Ukraine filming If Trump Colluded With Shady Ukrainians To Frame Joe Biden. Subtle!
Fox's first cousin (on all four sides!) One America News Network (OANN) has been filming a documentary with a bunch of corrupt prosecutors who got shitcanned by Ukrainian presidents Poroshenko and Zelenskyy for being dirrrrrrty. Apparently this heroic act of journalisming has been going on for some time and we never heard about it because THEY DON'T WANT YOU TO KNOW. Just ask VRY SRS investigative journalist Chanel Rion -- not her porn name, apparently! -- seen here conducting a "deposition."
Keep reading...
Show less
Ukraine
Wait, you mean the Ukraine conspiracy theories Donald Trump finds in his butt aren't true?
December 03, 2019 12:56 PM
Last night, we were awakened by something that sounded somewhat like Gene Kelly tap-dancing around with a severe case of the shits, if Gene Kelly had been the type who tap-danced incessantly through the house because he reaaaaaallllly needed to go outside. Alas, it was not Gene Kelly, but instead our dog, who is wearing the cone of shame right now because she has a hot spot, and she's mad because said cone of shame prevents her from eating the hot spot and making it worse, as God intended. Therefore, the incessant pitter-patter, which sounded like the resurrected Gene Kelly with a severe case of the shits.
We bring this up for a couple of reasons. One, because it kept us up ALL NIGHT LONG. And two, because in our inability to fall back asleep, we ended up watching this video of CNN's Chris Cuomo making a Republican congressman tap-dance like a common Gene Kelly with the shits, but for a different reason!
Is that the set-up for this video you asked for? No, but it's the ONLY ONE YOU GET.
It is GOP Rep. Randy Weber, who, like many of the dumbest collections of ostensibly human cells ever to go to work in the US Capitol, is a representative from Texas. Weber had thoughts about Donald Trump's conspiracy theories about Crowdstrike, the company owned by a Ukrainian (not by a Ukrainian) which refused to give the very physically large DNC server (it's a cloud server) to the FBI, and instead buried it in the backyard of some rich guy in Ukraine, probably under the flower beds or something.
Behold.
Keep reading...
Show less
Russia
December 03, 2019 12:30 PM
Rod Rosenstein is a cringing little man who once did a very good thing. He protected the Mueller investigation despite massive pressure from Trump to shut it down along with a coordinated smear campaign by Fox and the howler monkey brigade. He also threw his colleague Lisa Page to the wolves, baring her personal life and painting a target on her back, simply to buy himself an easier afternoon before the House Judiciary Committee in December 2017. And former Justice Department Spokesperson Sarah Isgur Flores, now a CNN commentator, happily helped him do it and lied about it when she got caught. So these are not good people, and they should not live this down.
This story is back in the papers today because of Lisa Page's interview with Molly Jong-Fast at The Daily Beast. It's awful, and sad, and you should read the whole thing. In it, Page recounts being told that she was under investigation by the Justice Department's Inspector General, and realizing that, although she'd broken no laws, her affair with Peter Strzok was going to come out.
Keep reading...
Show less
Russia
This is what happens when you smoke your own farts.
December 03, 2019 10:42 AM
Trump idiots have been so excited about the forthcoming report from Justice Department Inspector General Michael Horowitz on the origins of the Trump-Russia FBI investigation. Outside of their stupidity, there's no reason they should be excited, but this is what happens when you eat the stuff you cook up in your own bathtub. You know, figuratively.
They have been sincerely convinced that when Horowitz finishes his look into the beginnings of the Trump-Russia FBI investigation -- just like Attorney General Bill Barr has been doing! -- that he will see the light just like they do, and determine that it was WITCH HUNT and PETER STRZOK and BRUCE OHR and THEY WERE JUST TRYING TO GET NAKED PICK-SHURES OF DONALD TRUMP! They have been certain that he will find -- just like Barr believes! -- that "spying occurred" against the Trump campaign, and that it wasn't just some kind of regular spying like you see in the old movies, no, Horowitz will determine that OBAMA PEOPLE put WIRE TAPPS inside DONALD TRUMP'S SUMPTUOUS BOTTOM.
How could Horowitz find anything else? Those are just the things that happened, are we not correct?
The Washington Post reported Monday night that Bill Barr is so mad because Horowitz's report is going to say ... not that. Everybody laugh at Bill Barr, he is so mad right now, all God's children point and laugh!
Keep reading...
Show less
History Facts
In which a Doktor of Rhetoric's head explodes.
December 03, 2019 09:36 AM
Joe Hoft, the idiot brother of Stupidest Man on the Internet Jim Hoft, wants to know why we aren't killing Democrats yet for plotting to overthrow Donald Trump, because after all, the conspirators who assassinated Lincoln all danced the Hemp Fandango, didn't they? Yes, he's as serious as any of the idiots at Gateway Pundit ever get.
Here's the historical "logic," boldface and all:
President Trump is arguably the best US President since Lincoln, the last great President removed from office by Democrats.

Lincoln was assassinated after holding the country together and freeing Democrat owned slaves during the great Civil War. President Trump is too good for the Democrats. He has an 'America First' agenda which the traitorous Democrats and elites despise.

It's time that we Americans stand and call this what it is. This is another Democrat attempt to remove a President through any means necessary. It is seditious and treasonous. The Democrats in the 1860's that were in on the Lincoln assassination were killed in their escape or hanged high. ["hanged high" is highlighted in red at the site, because that is what the color of blood is, indicating Joe Hoft is quite serious indeed -- Dok]

We are entering a new phase when it's time to hold all seditious and treasonous Democrats who actively act to remove President Trump from office to the same fate!

Mind you, that's just the preface to the article. It gets even stupider after that. But the piece represents an apotheosis of sorts for the historical idiocy pushed by charlatans like Dinesh D'Souza and "Prager U": The Democrats of a century and a half ago supported slavery and Jim Crow, and party realignment never happened, so today's Democrats are exactly the same, and probably are seditious traitors, too. Just like that great Democratic hero John Wilkes Booth.
Also, please pour one out for poor Richard Milhous Nixon, who you might think would fit the category of "removed from office by Democrats." We aren't sure whether Hoft doesn't mention him because he wasn't a great president, or because Republicans had the good sense to tell Nixon it was all over.
Keep reading...
Show less
Russia
TV people, it's time to stop booking this dipshit.
December 02, 2019 01:55 PM
It's easy to dismiss Louisiana GOP Senator John Kennedy.
He comes across like some redneck swamp thing that shows up with unclear intentions and starts talking batshit to you while you're pumping gas at the first exit after you hit Louisiana, before you hit the bridge across Lake Pontchartrain into New Orleans. You look around for the van from which he escaped, but there is no van. You hope your friend is done buying cigarettes inside the station very soon, so you can escape the mysterious bumbling redneck swamp creature who smells of Skoal, cousin marriage, and a lifetime of regret, allegedly.
Surely this is not some Kremlin-affiliated asset with a master plan, besides of course the master plan he's been drawing up to get the pretty lady at Cracker Barrel to give him seconds on cheese grits! OR IS IT?
But yet there Kennedy was on Sunday's episode of "Stop Ruffilin' My Beard!" with host Chuck Todd, spreading Russian propaganda about imaginary Ukrainian election interference that he's been told repeatedly is Russian propaganda, that Fiona Hill said is Russian propaganda, and that the US intelligence community briefed senators is Russian propaganda.
Keep reading...
Show less