Rusted Camper Reminds World Obama Is Muslim Satan, UFOs Are Angels
News
March 25, 2011 09:47 AM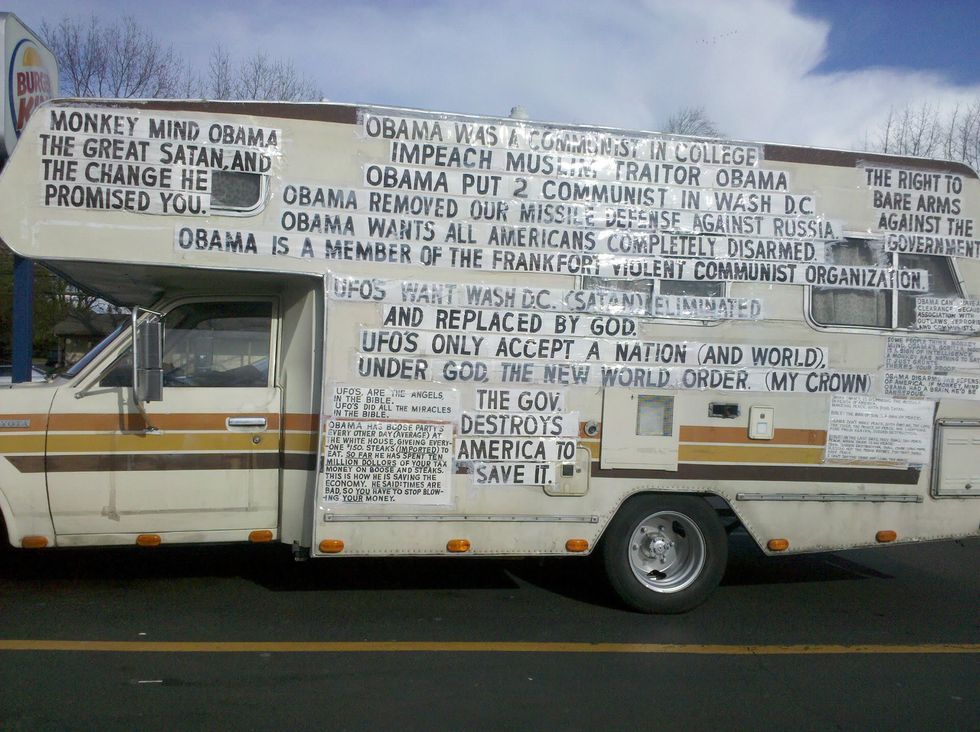 ---
"MONKEY MIND OBAMA THE GREAT SATAN, AND THE CHANGE HE PROMISED YOU." A sentence for the ages. While it stays true to the viewer's spelling and grammar expectations, this vehicle switches up the art form by being a camper rather than a pickup truck, and we can safely say it has some refreshing new ideas in the small print we've never seen plastered on one of these before. "OBAMA HAS BOOSE PARTY'S EVERY OTHER DAY AT THE WHITE HOUSE, GIVEING EVERY-ONE $150 STEAKS (IMPORTED) TO EAT," America's most trusted journalist, the old rusted-out camper, reports.
This camper would be good if it only had the "THE RIGHT TO BARE ARMS AGAINST THE GOVERNMENT" sign. Give me tank top or give me death indeed. But it really goes above and beyond the call of duty.
There's the gall to call our black president a monkey with no intelligence while every other word on this vehicle is misspelled: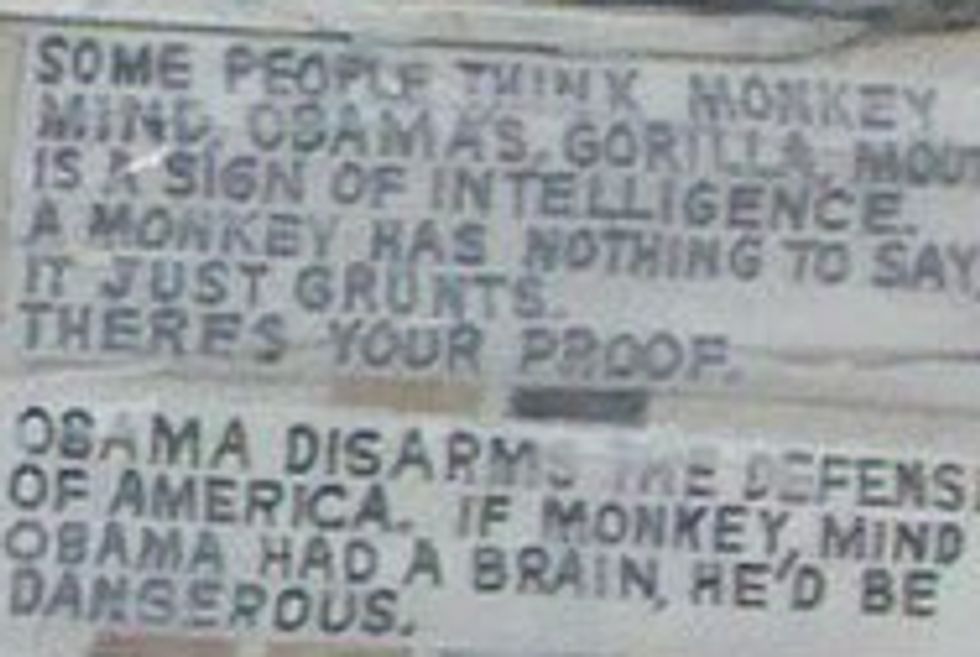 Some say God loves man, the being he created in his own image, most of all. But more blessed are the UFOs, which are cool as fuck.


TEN MILLION DOLLORS? OF OUR TAX MONEY? ON BOOSE AND STEAKS? Actually, that seems like a pretty good and American way to spend it.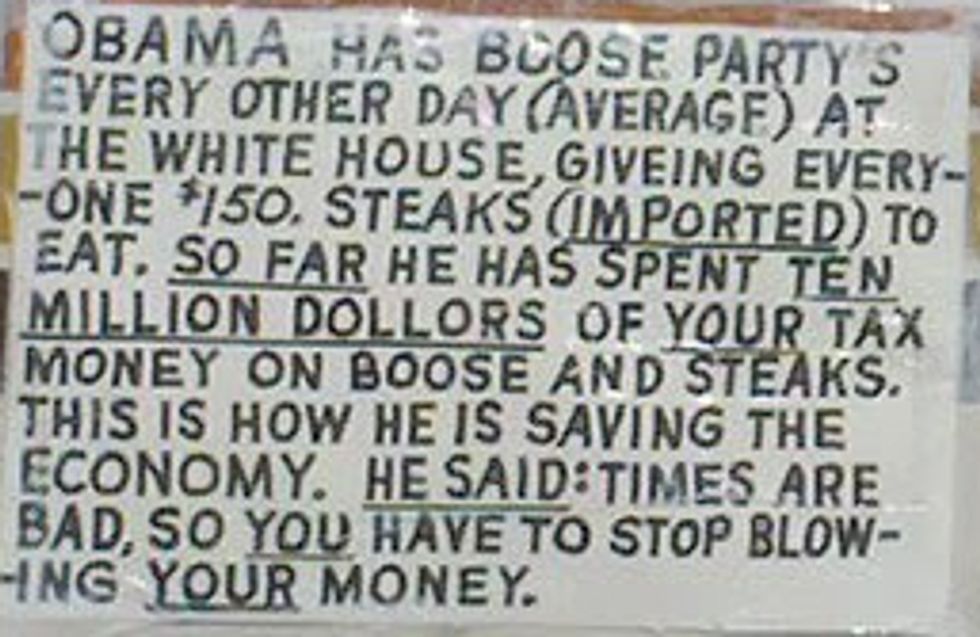 This may be the masterpiece to which all future Teabagger vehicles are compared. Sheer excellence. ["CptTripps23" on Reddit]