Sadly, Eliot Spitzer Less Of A Horndog Than Recent Media Reports Indicate
News
January 08, 2014 10:45 AM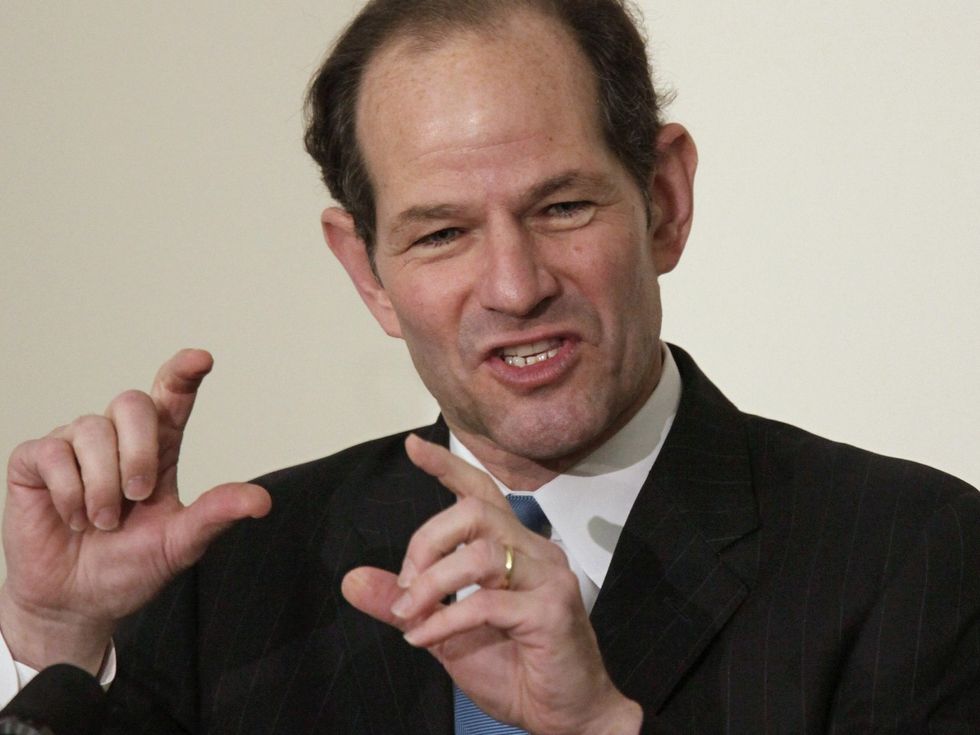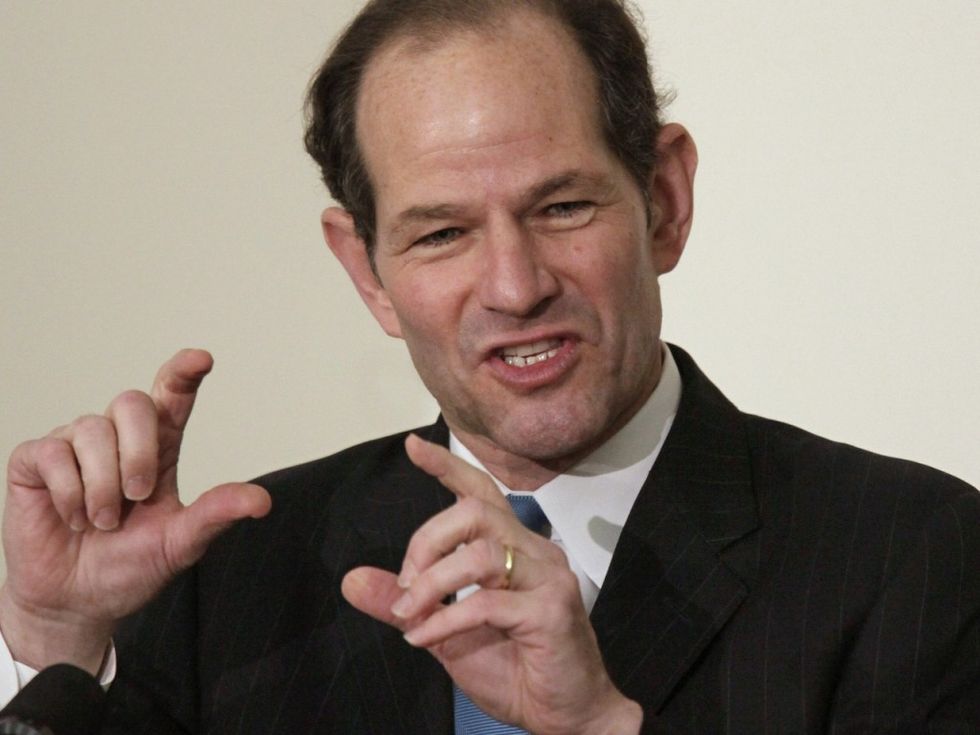 ---
Media, media, why hast thou forsaken us? It's like you can't pick up a trashy New York tabloid with wildly unfunny headlines and believe a thing they say anymore! It appears that the salacious NY Post story about Eliot 'Client 9 Inches' Spitzer sucking the toes of his topless girlfriend while on vacation in Jamaica was FALSE.
We expect this kind of slack journalism from the hacks over at 60 Minutes, but the New York Post!?!? What is this world coming to? 
The folks at NY Daily News did some actual investigating, which apparently means talking to more than one anonymously sourced 10-year-old boy. And they found:
A receipt shows Spitzer and Smith checked out Sunday at 12:58 p.m. -- three hours before the alleged sexcapade. At 4:19 p.m. Sunday, Smith tweeted from a nearby restaurant called Robbie's Kitchen, where she and Spitzer had watched her favorite team, the Cincinnati Bengals, lose a playoff game. That's not an easy thing to do from a hot tub while someone's licking your feet.
He was sucking on her toes, NY Daily News! Get it right, goddammit!! But we guess the larger point is that the Cincinnati Bengals have fans outside of Cincinnati.
In any case, the NY Daily News went so far as to interview the waiter from the local restaurant:
"I remember them," a waiter who goes by Kingsley told us. "They were sitting at the bar." Their restaurant tab for a late lunch and several Red Stripe beers was $81 plus tip.
Props to Spitzer for supporting the local economy with the Red Stripe. Unfortunately, the reporters did not ask if Spitzer was a good tipper, cause that is all we want to know about. Just the tip.
Going far and above regular reporting duties, the NY Daily News also interviewed one of "Spitzer's pals," who was vacationing with the not-so-publicly-horny couple:
"This is a place where you have to wear long pants to dinner at the restaurant," said one of Spitzer's pals. "There are, in certain areas, families with children. It's inconceivable that any adult would behave that way."
Not to put too fine a point on it, but we are talking about a guy who resigned the governorship for getting caught boinking hookers in sweet-ass hotels in Washington, D.C. Then a few years later he tried to run for public office again. 'Inconceivable behavior' is kinda this guy's go-to move.
Despite that last quote, we're pretty confident that the NY Post got it wrong. Although we look forward to a more thorough investigation piece on 60 Minutes, where we will likely hear about how Eliot Spitzer bit the feet off of Jamaican refugees in a coke-induced rage.