Sarah Palin Does Glenn Beck Guest's Makeup and Other Team Sarah Fun
News
September 07, 2010 04:30 PM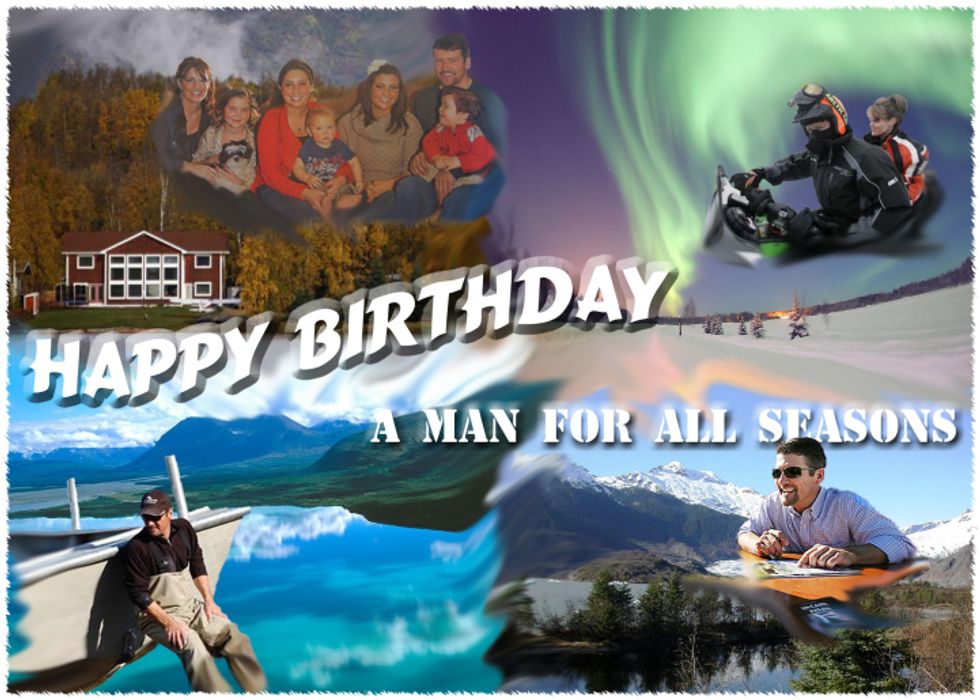 What are Glenn Beck and Sarah Palin doing in Alaska on 9/11? Their relationship is just getting more and more weird. What is Sarah twisting into the skull of this old Trig in this video? A Pog, probably. So is this just a dumb random ploy for the continued affections of Beck viewers? No, says Team Sarah. "Ye we watched this on Glenn Beck, my wife and I cracked up laughing, thats Sarah." Ye. But more importantly, it was Todd's birfday yesterday!
Look, Todd, Team Sarah made a fabulous card for you!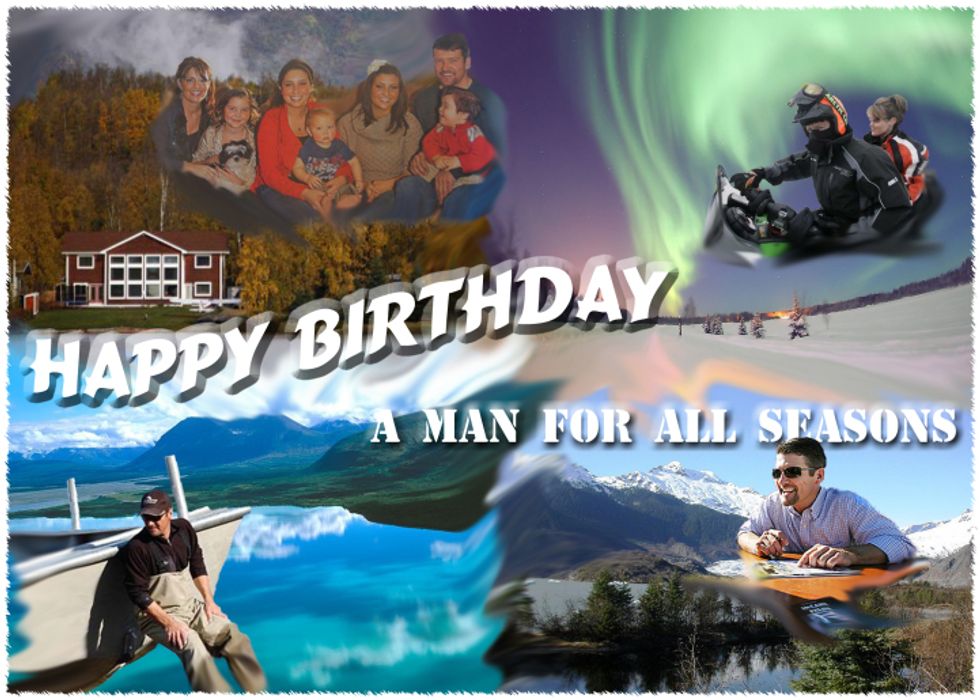 Todd Palin and his family float through the sky, just like Thomas More. "Henry VIII is not a pope," Todd Palin shouts down at the caribou.
"joachim" quotes our favorite song, "Happy Birthday":
Happy Birthday To You

May The Good Lord Bless You.

Happy Birthday Todd Palin

Happy Birthday To You.
Hmm, somehow remember that having different lyrics.
Finally, there were lots of comments about those Bristol publicity photos, including this one from "Mrs. Plain Truth":
Shaking head @ Hyman....I think she looks great. Where does it say one needs to look perfect or young or an ability to dance to be a contestant on that show anyways. Look at the before and after of Marie Osmond or Kate Gosselin. And, Master P. was no Fred Astaire. The rehearsals will tone her body being that there is a lot of physical requirements and demands on ones body, being she is a dancing in a competition. Part of what is fun about the show is that you get to see the contestants grow as a dancers.
We are always shaking our head at Bristol's hyman. Eww! [Team Sarah]