Sarah Palin Gave A SPEECH This Weekend, And Did Not Even Cancel At The Last Minute!
News
February 08, 2010 09:35 AM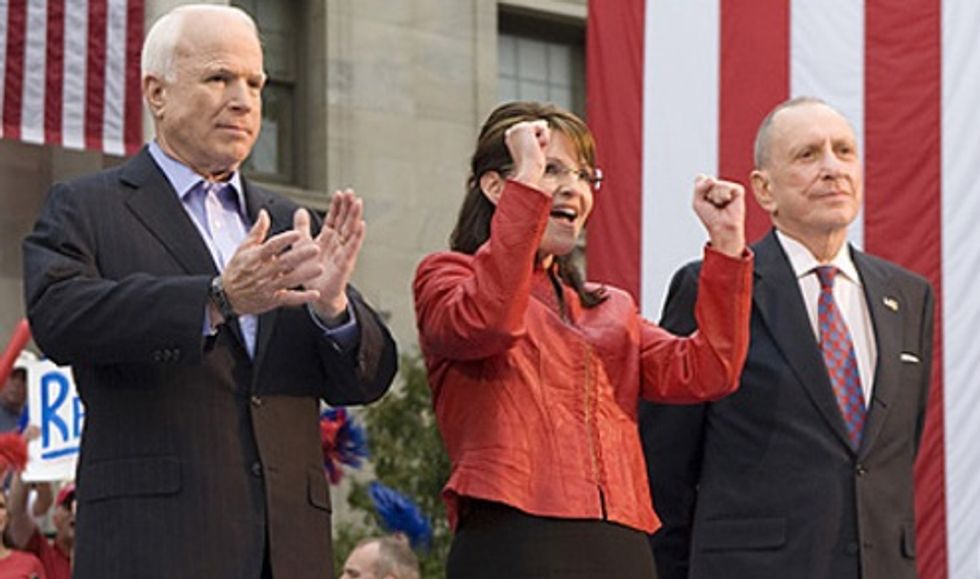 An historic thing happened this weekend, a first-time ever event that served as an example to millions of Americans who have ever felt down or out! We refer, of course, not to the Saints winning the Super Bowl, but Sarah Palinactually showing up for an event that she headlined. (Historically minded Palin watchers will recall that she has basically never done this before, preferring instead to bag at the last minute and send out poor Meg Stapleton to issue a statement saying "We have never even heard of this event that she just bagged on.")
---
Anyway, here is her speech, which we did not liveblog because come on, we had meth to cook on Saturday.