Sarah Palin Movie Suffers Like Its Protagonist From a Case of the Quits
News
July 25, 2011 12:34 PM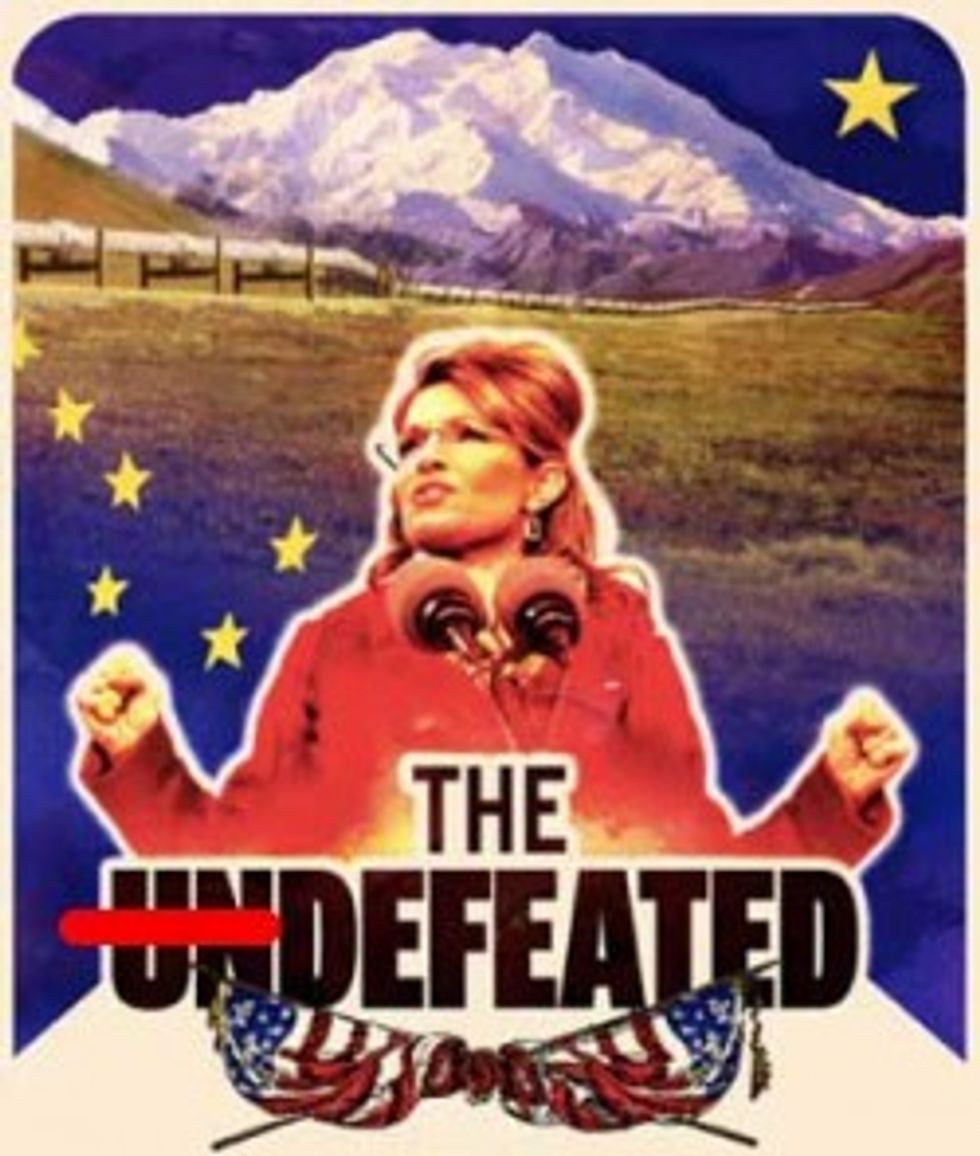 In spite of record heat waves and the rising cost of air conditioning bills that make repeated trips to the movie theater perhaps a sensible alternative to heat death, moviegoers across America stillfound the courage to give Sarah Palin horror flick The Undefeated a resounding middle finger for the second weekend in a row. The film took in a hilarious $24,000 from the 14 theaters where it is showing, a 63% dropoff from even its first pathetically miserable weekend. Why has Sarah Palin's cult of sweaty white angerbear fans not scootered over en masse to theaters? The fines for being caught fapping in a public theater have gone up, we suppose. Well, so that experiment is wrapping up, and now the movie is going immediately to home video.
---
That was so easy! Is there some way to do this with actual Sarah Palin, to make her one of those entertainment products that people only need enjoy in the privacy of their own homes?
Cinema gossip website Movieline wonders why the distributor even bothered with a theatrical release:
If ARC and Cinedigm is correct in their respective assumptions — that The Undefeated will play well in the home entertainment market, since a majority of its potential audience probably isn't able to get to one of the 14 theaters playing the film currently — the question must be raised: why release The Undefeated as a standalone theatrical property in the first place? So stories about how it played at an empty theater could disseminate across the blogosphere and make it look like a joke?
Haha, okay yes, that was a pretty good reason for a whole week. Good point. [Movieline]