Sarah Palin Voted In Alaska Today!
News
November 04, 2008 01:10 PM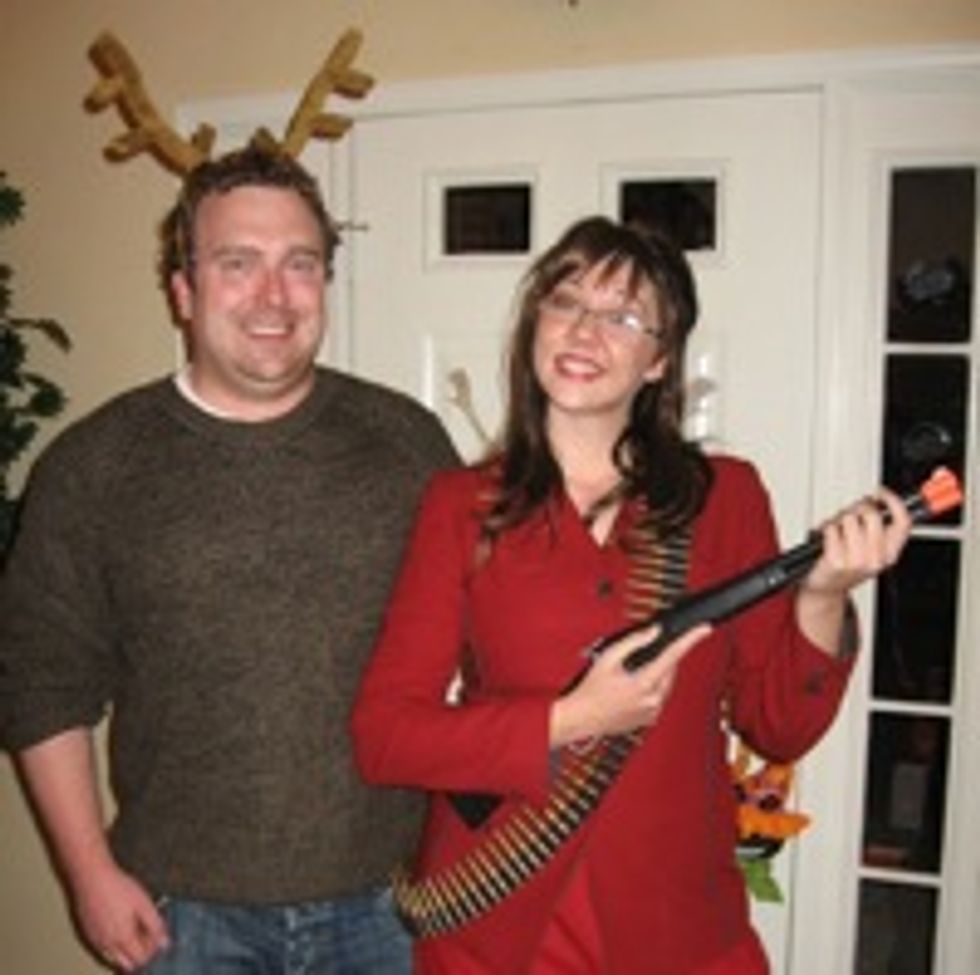 We are squeezing in as many Sarah Palin stories as we can today, in the hopes that we will never have to type out her name again, whee! She voted this morning, in Wasilla, but refused to tell reporters who she'd voted for.Is she in the tank???
---
Certainly sounds like it, given this incredibly vague thing she told a cluster of freezing journalists: "I don't have to tell anybody who I vote for. Nobody does. And that's really cool about America, also."
Perhaps she was making an oblique reference to the Employee Free Choice Act, which opponents argue takes away the "secret ballot" in union elections. Or perhaps she was just saying the first thing that popped into her head, which is that there are various cool things about America. Whatever. She will have a chance to explain all of this when she announces her presidential exploratory committee tomorrow.
Thanks to Meagan and Michael for the super-exclusive Palin pic.
Palin votes in Wasilla, talks to reporters [Jonathan Martin]