Sarkozy-Bruni Affair Story Another 'Internet Thought Experiment'
News
March 11, 2010 03:08 PM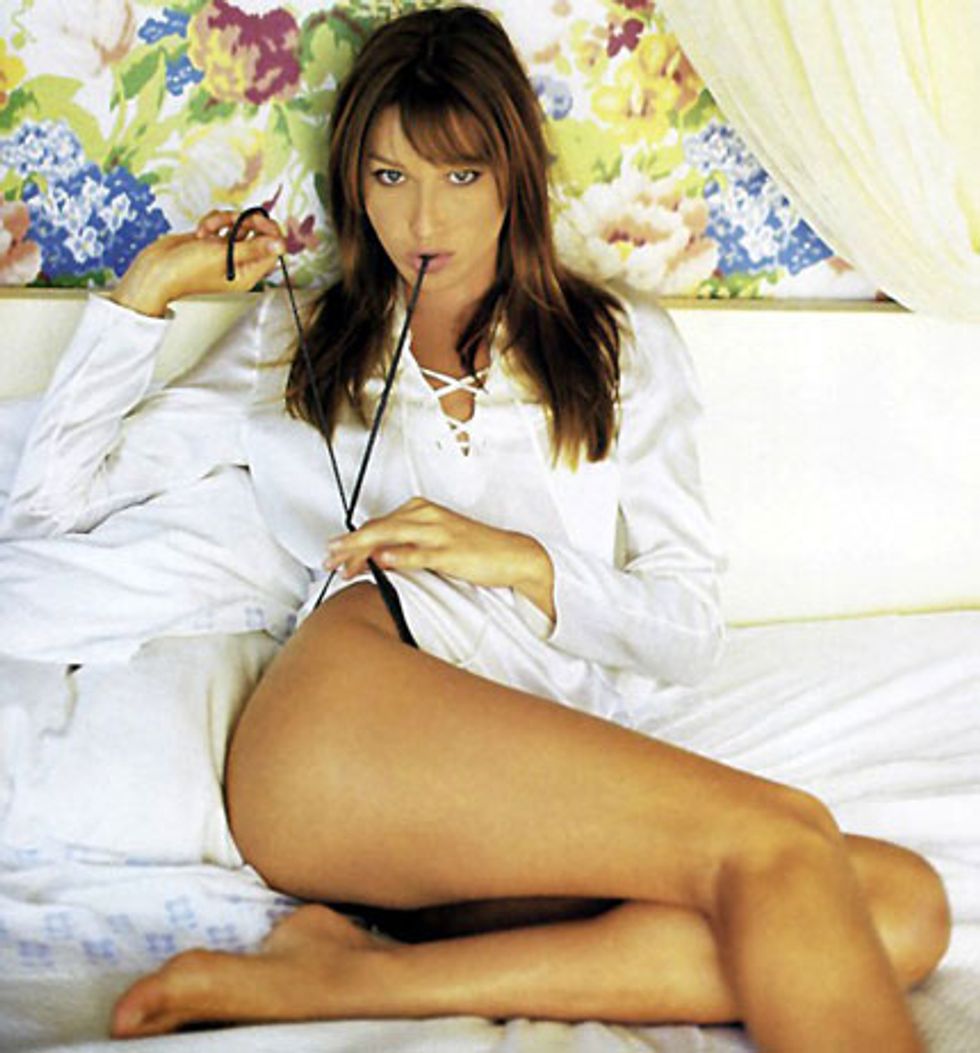 Hooray, basically all news is now just an experiment by some bored professor or newspaper intern to show that you, the person who reads shit on the Internet all day, will happily repeat and re-blog and re-tweet any fucking thing you hear or see, about anything, instantly, because that's all people do in 2010. And that means your favorite president of France right now, Nicholas Sarkozy, and Wonkette's favorite French singer right now (except for maybeCharlotte Gainsbourg), Carla Bruni, are still married and not known to be actually screwing around on each other yet.
---
Here is something our friends at The Awl blockquoted from some other website, and which we are repeating here with nary a motherfucking thought about its validity or veracity:
The news magazine L'Express said on its website last night that the rumours had been started by a "journalist intern" or trainee as an exercise to test the gullibility of the media. It said that the reports had been picked up by the blogs of "respected" web journalists but only as a "running gag". The blogs had, inadvertently, given credence to the rumours and allowed them to make the leap into Italian and British newspapers, which reported this week that "all of France" was chattering about the alleged affairs.
Let's post another picture of Carla Bruni and hit "Publish," what do you say?