Second Term Michelle Obama Will Win Grammy, Keep Stealing Your Favorite Snacks
News
December 10, 2012 10:10 AM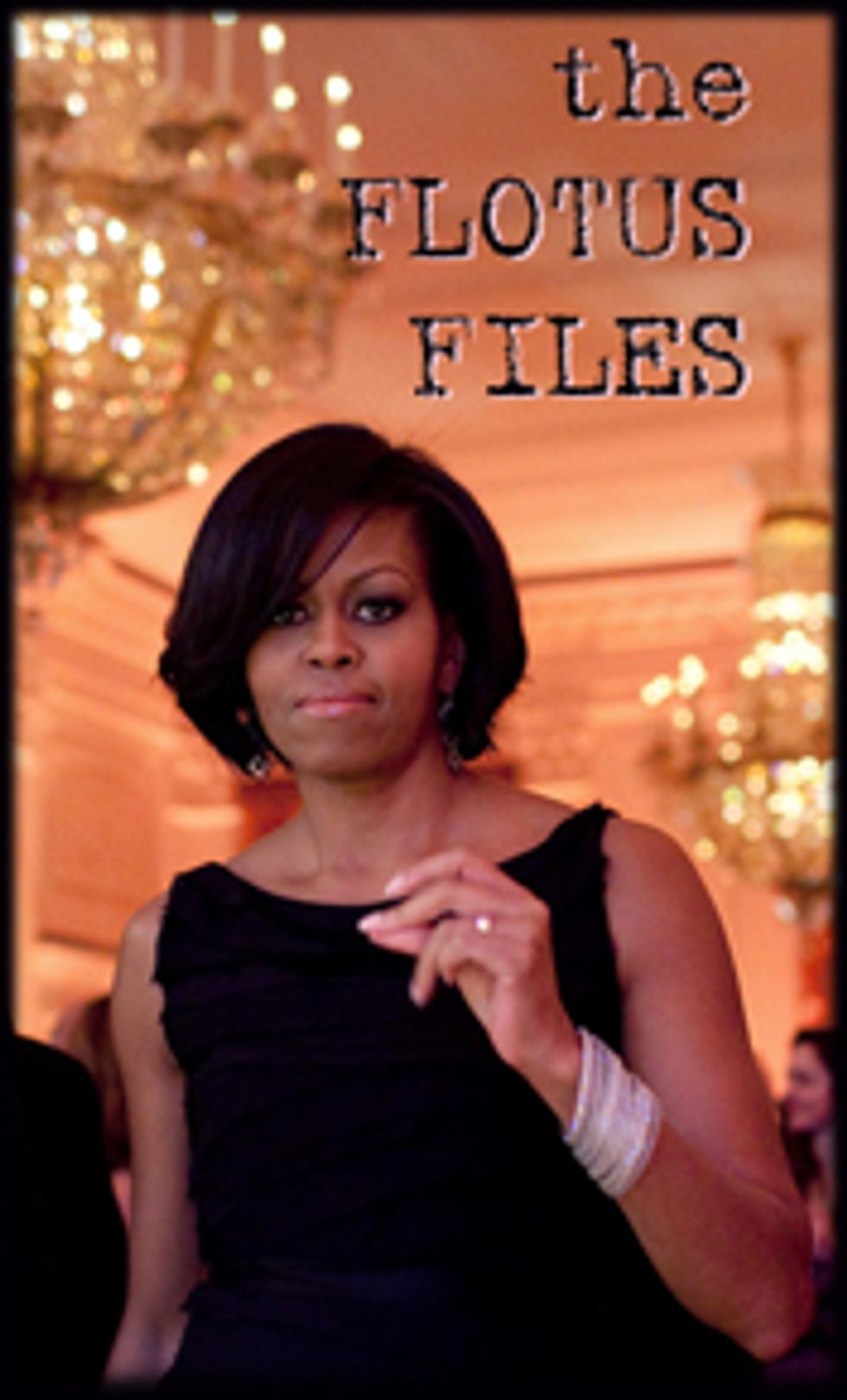 Good day to you, FLOTUS fans! How have you been lately? Have you been obeying your morning arm-workout regimen or have you been binge eating in your bathroom? Michelle is always watching, you know! Your FLOTUS correspondent has been busy these past few weeks, considering a run for Jesse Jackson, Jr.'s congressional seat. (This is very time consuming, as one must rack up asufficient number of felony convictions in order to be considered a truly viable candidate.) But now, rejoice we shall! For our Queen First Lady "Let Them Eat Egg Whites" Michelle Obama has been granted a second term. And so we must begin the required speculation: were these first four years just a preamble to something much greater? Will the REAL Michelle Obama finally show her true colors, and if so, how much will these colors cost us, the peasant taxpayers? That depends on how many obese 5th graders she will hire to carry her to the Grammy Awards.
---
Although she already successfully killed all our Twinkies (arguably the Seal Team Six moment of her first lady-ship) we know that our Michelle Obama is just getting started!
Look out: Here comes another Clinton vs. Obama race.

Make that Bill Clinton and Michelle Obama, and the contest is for a Grammy Award for Best Spoken Word Album.

Obama is up for American Grown, her story about growing vegetables in the White House garden and getting healthy food to the table. Clinton's effort is the recording of his book, Back to Work, which was chock full of ideas on how to grow the economy and strengthen the federal government.
"Michelle Obama reading to us about gardening" is also up against "Rachel Maddow yelling at us about the military" and "Ellen DeGeneres making jokes." What do we suppose this means, about feminism? Oh well! Michelle Obama now, and in 2016! [USA Today]