See Cheney's Former Animal Torture Chamber, in Person!
News
April 03, 2009 08:20 PM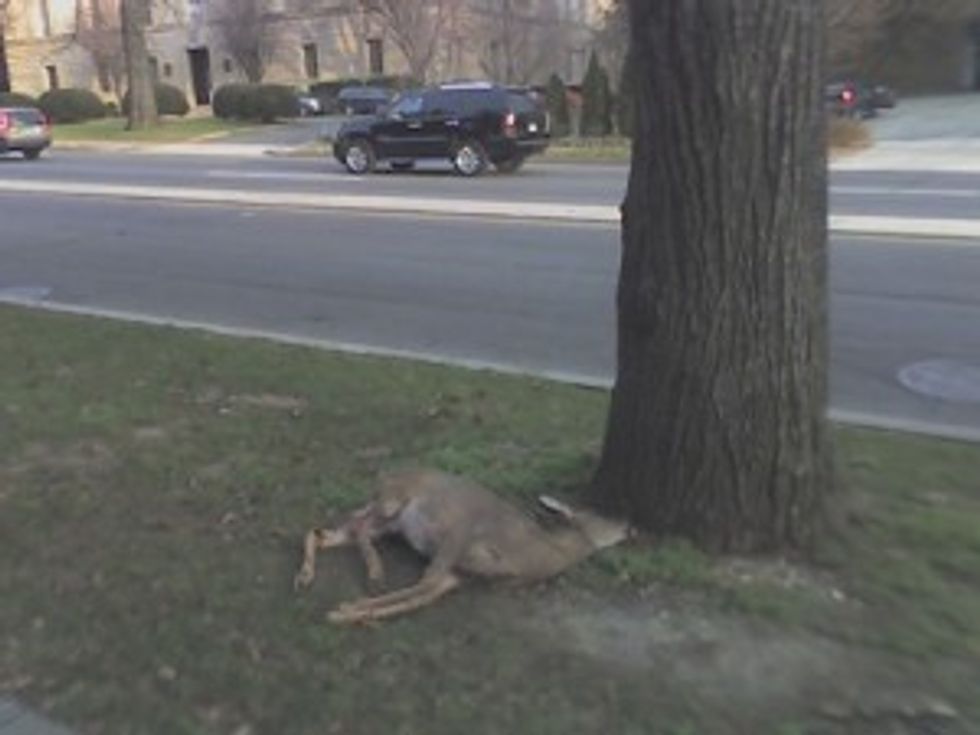 So this weekend there's aJapanese street fair, and a parade, and these are all very interesting events except JESUS CHRIST the Naval Observatory, home of the Vice President himself, is opening its doors after eight (!) years of mystery and death and intrigue.
---
The reason for going is ostensibly to look at stars in the sky, which was the main purpose of the Observatory before Dick Cheney moved in. But sometime around 2000, the grounds were secretly transitioned into a repository for dead animals and political enemies, and were subsequently blurred out of maps made by satellites in space. All this was presided over by the partially robotic Cheney who, with blood dribbling down his chin, decreed that any deer within shooting distance be handily decomposed on the front lawn.
Then one day Cheney moved on to some choice handicap-accessible real estate near the CIA and now, for ONE DAY ONLY, we can all go to the Observatory and see the carnage for ourselves. The grounds are also home to several historically significant telescopes and a clock which keeps the official time for the entire country, so should the description above prove to be inaccurate, there is still plenty to do there. Oh yeah, and that Biden fellow lives there now, too. Cameras are permitted, so if you DO see anything gross or weird, take pictures please!
U.S. Naval Observatory Open House, Saturday, April 4, 3PM to 10PM. [WaPo]