Serena Williams Ends Sexism, Racism With Sportsball Throne. Just Kidding!
Post-Racial America
December 14, 2015 04:30 PM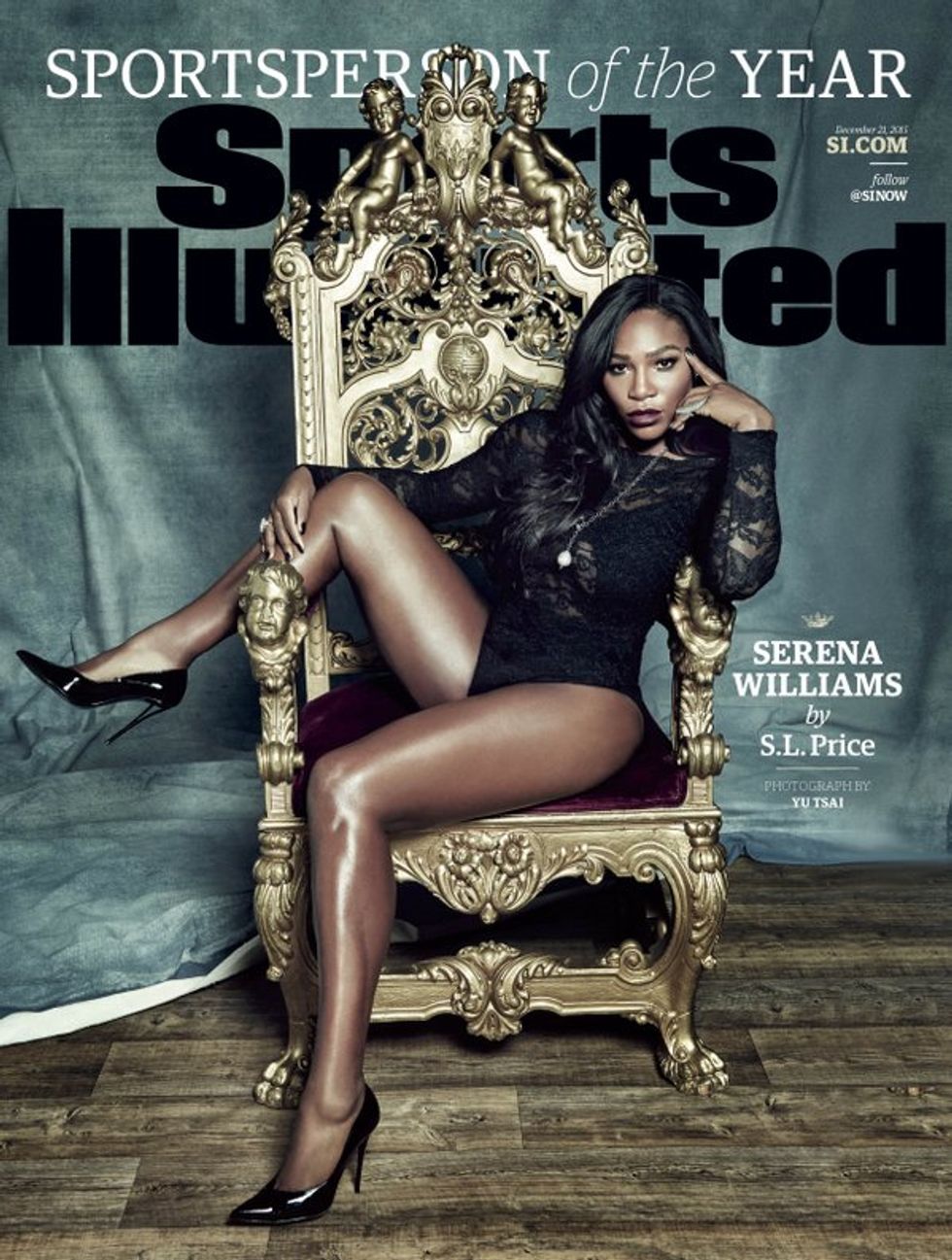 Goddess.
---
Earlier today, Serena Williams, part-time tennis virtuoso and full-time eradicator of universes, was awarded the Sports Illustrated Sportsperson Of The Year. Huzzah! No one could possibly be upset about such a deserving athletic superstar receiving recognition for her many accomplishments, could they? Oh, you must be new here.
The above image was tweeted out earlier today by Sports Illustrated, along with an accompanying piece which will appear in next week's issue (because SI is a thing called a "magazine," which is a weekly, monthly or quarterly stack of glossy paper produced for people who still have AOL accounts). For most of us, it immediately elicits a "FUCK YES" followed by serious consideration as to whether some sort of Change.org petition might allow us to see Serena claim her destiny and sit the Iron Throne. Not everyone was likewise impressed, though: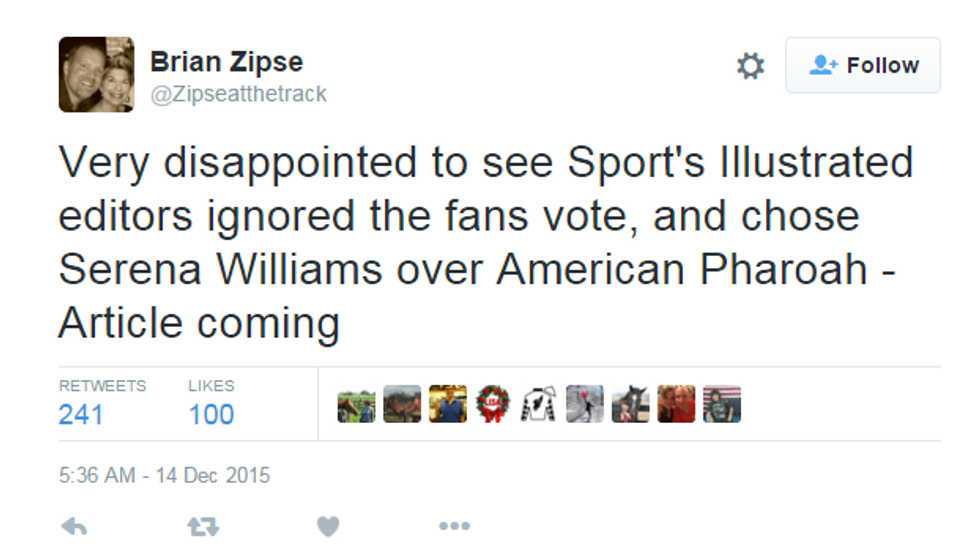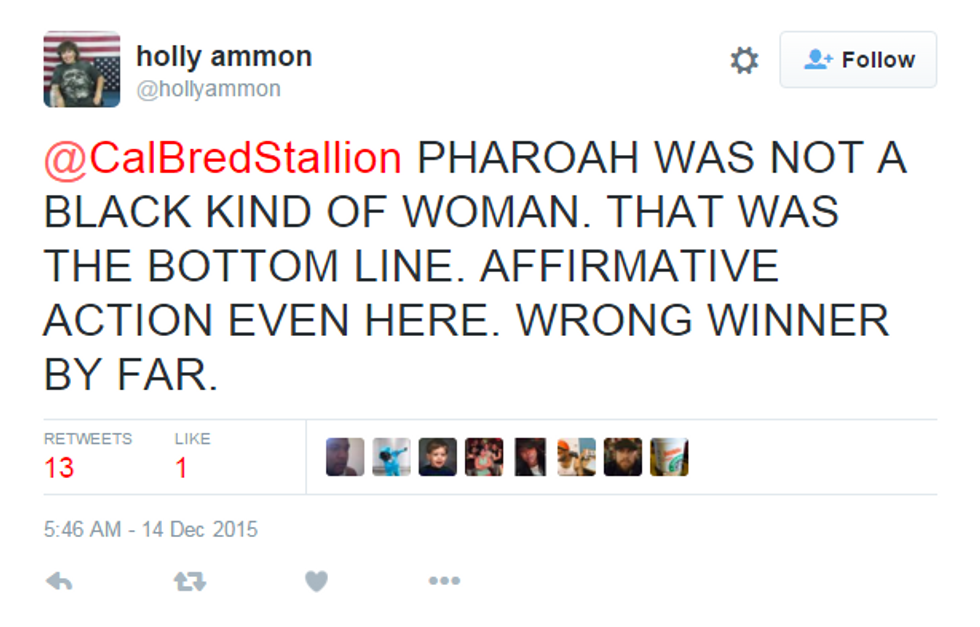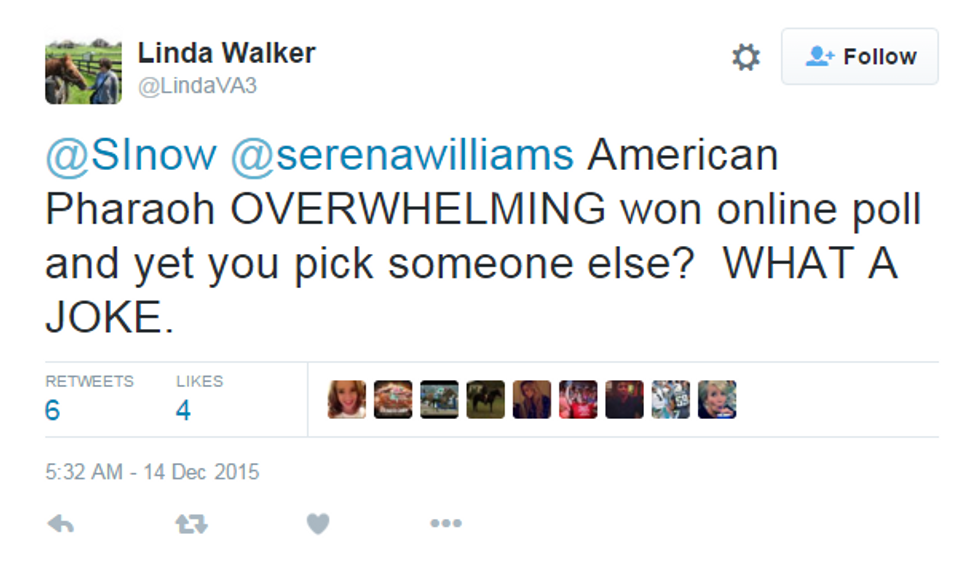 At issue in the minds of these living bags of yeast infection runoff perfectly rational individuals is a thinly veiled, extremely idiotic racist dog whistle the eminently reasonable question: should not the award for SportsPERSON of the year go to an extremely non-PERSON horse named American Pharoah? After all, Serena Williams is only quite possibly one of the greatest athletes in recorded history -- a real athlete's athlete. Clearly, her achievements pale in comparison to livestock that ran a few miles really fast over the course of a year!
American Pharoah himself was visibly upset by this grave injustice: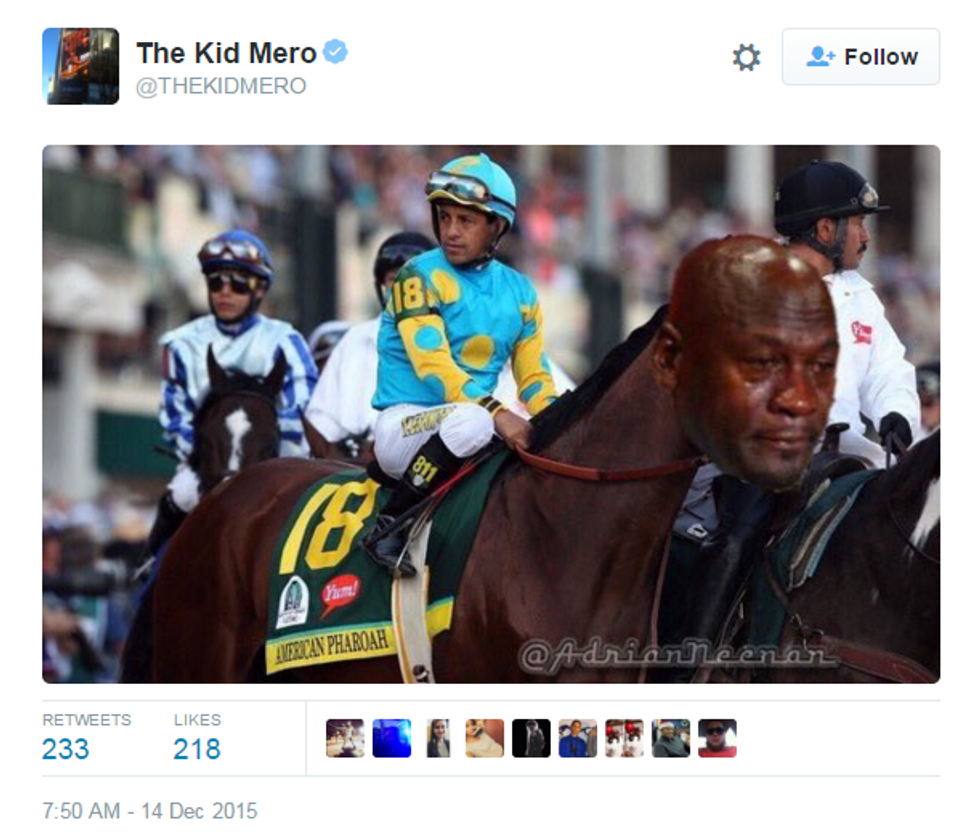 It would probably be uncouth of Wonkette to point out that American Pharoah (or as we will eventually come to know him, Elmer's #25164) is too dumb to even spell his own name correctly, so we will refrain from so doing. It would also be beneath us to say that anyone who has an issue with one of the world's greatest living athletes being honored for her success at the imagined expense of something with hooves is a festering boil nestled within the unwashed taint of humanity. Far be it from us to make such judgments.