Sick of Arizona Hatreds? Here's Some Tennessee Hatreds
News
June 25, 2010 09:06 AM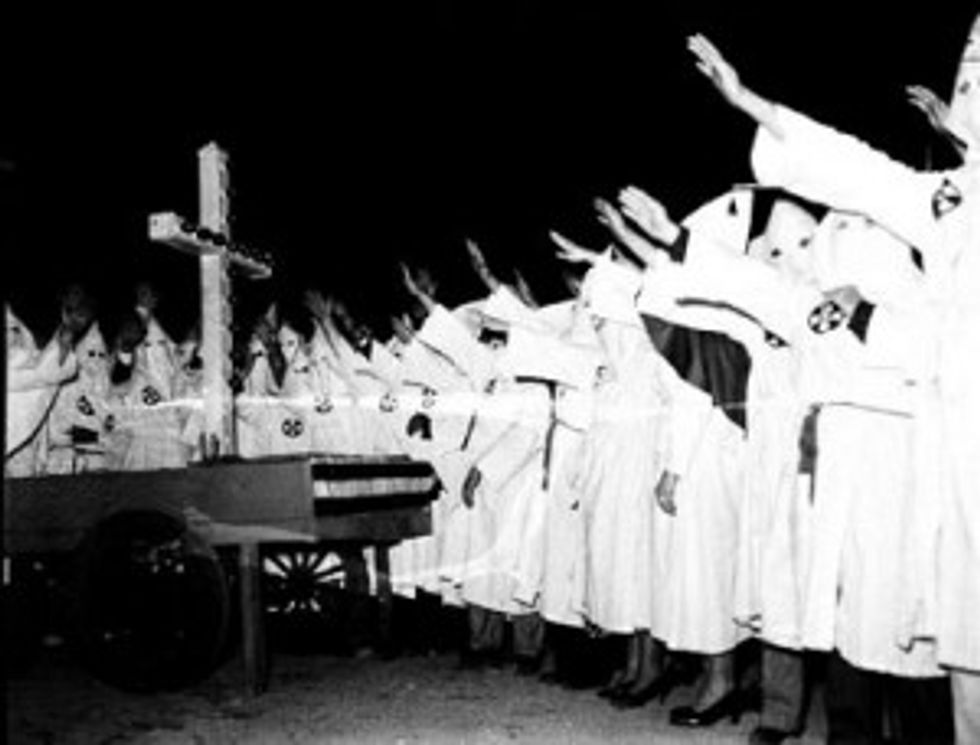 Well this is just awful: an African-American couple who were about to close on a vacation home in Lebanon, Tennessee found "a drawing of a man hanging from a noose and a racial epithet sketched on the property's masonry entrance," reportsThe Tennessean. The couple, Kenneth and Deborah Boyd, say they "had to reassure" their teenage daughter "that they would be safe" on the property, after she saw the hate pictures. Lebanon needs moar hopey/changey.
---
A disabled Vietnam veteran, Mr. Boyd wanted to buy the house to fish, chill, that kind of thing. With trees all around and a big lake, the property looks like a straight-up oasis--except for the wall full of racist pictures and scribbles now on the Boyds' potential property.
Apparently this isn't the first time land in the area was attacked by monsters. "The developer of the Old Hickory Lake area property said there had been a similar incident near the undeveloped lots in April," The Tennessean says. Overall, however, hate crimes decreased last year in Tennessee -- except in Nashville, and Lebanon a bit east of Nashville.
So WTF is going on in the Nashville metropolitan region, to make hate grow and rear its head in such ugly ways? Is it because of the flood, and related anger? People, there are other ways to handle frustration. Maybe try Mark Sanford's favorite stress-relievers: hole-digging, and hole-filling. They seem to be working for him, and don't even cost much.
Oh, and while your Wonkette was trying to find more info about the Boyds' depressing story, we found out about another instance of Tennessee hate vandalism--this time against the planned Islamic Center of Murfreesboro, where a sign was broken. This was incident #2 at the Center--the first involved a spray-painted "Not Welcome" sign.
A terrible Tea Party lady named Lou Ann Zelenik, who is running for Congress (she will be the Boyds' representative in Washington, if she wins -- they must be so excited!), says on her website that the mosque is "part of ... a political movement designed to fracture the moral and political foundation of Middle Tennessee," which is God's country, don't you forget it:
Until the American Muslim community find it in their hearts to separate themselves from their evil, radical counterparts, to condemn those who want to destroy our civilization and will fight against them, we are not obligated to open our society to any of them.
Then she quotes Martin Luther King, Jr.! At least we can all agree that MLK was okay.