So For No Reason Michael Steele Loves Olympia Snowe Now?
News
November 04, 2009 10:33 AM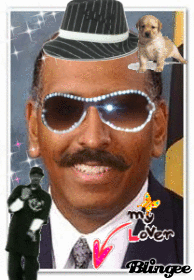 Okay you guys, Michael Steele has been doing some Googling. No one panic. It's just that, well, you've probably already heard about her, but... this Olympia Snowe lady? "I say, Welcome. Welcome. Each member of this party has a unique footprint. And it's different from region to region. I can't win in the Northeast with a candidate best suited for the South and vice-versa," he said on teevee this morning, during which he disagreed with Tim Pawlenty's criticism of Snowe's liberal-ish proclivities. Oh but so anyway, because it is Michael Steele, his current M.O. is of course diametrically opposed to his public stance on this exact issue from ten months ago.
---
Recall back to February, when Steele said, quote, "Oh, yes, I'm always open to everything, baby, absolutely" in response to the question of whether he would deny RNC funds to candidates who deviate from moderate GOP positions, which, also according to that very Google, Snowe has been doing. Is it possible that what he meant by "everything, baby, absolutely" was some sort of conditional "maybe"? Yes. Yes this is entirely possible.