So Why Did This Crazy Palin Lady Quit the Alaska Governor Job She Just Started Two Years Ago?
News
July 03, 2009 07:09 PM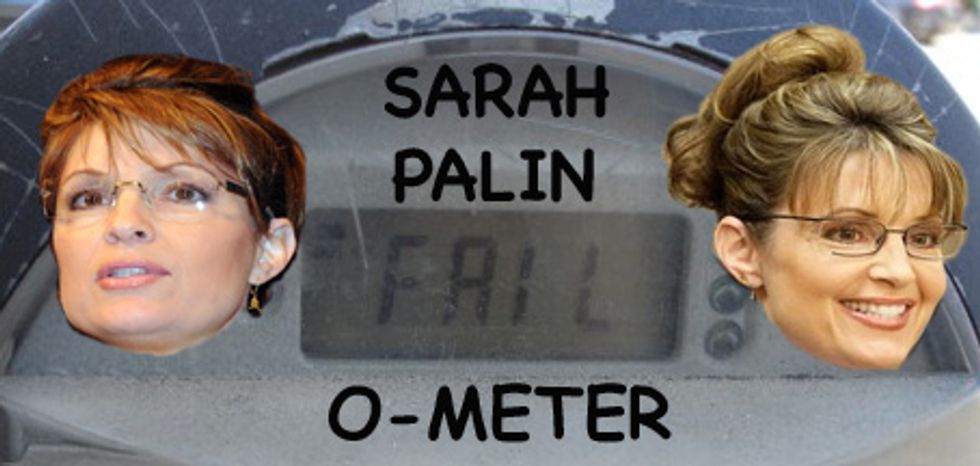 First of all, Sarah Palin, go to HELL for ruining your editor's day of patriotic rest and BBQ. Second, why did you really quit, crazy lady? We admit to "jumping to conclusions" (trying to hurry up and get back outside to our cocktails and friends), but the story may be more complicated than "Sarah Palin is a sociopath who will just quit being governor of Alaska THREE-AND-A-HALF YEARS before the next presidential election, just to show her, uhm, Leadership Credentials, which means constantly yelling at David Letterman about a joke she couldn't comprehend." But there are so many more crazy theories about America's craziest Alaskan Anger Bear, the snowbilly grifter and strip-mall Ice Queen of Wasilla. Let's examine them, together!
---