Some Missouri Republican Guy Caught In Kiddie Sex Sting!
June 10, 2008 04:52 PM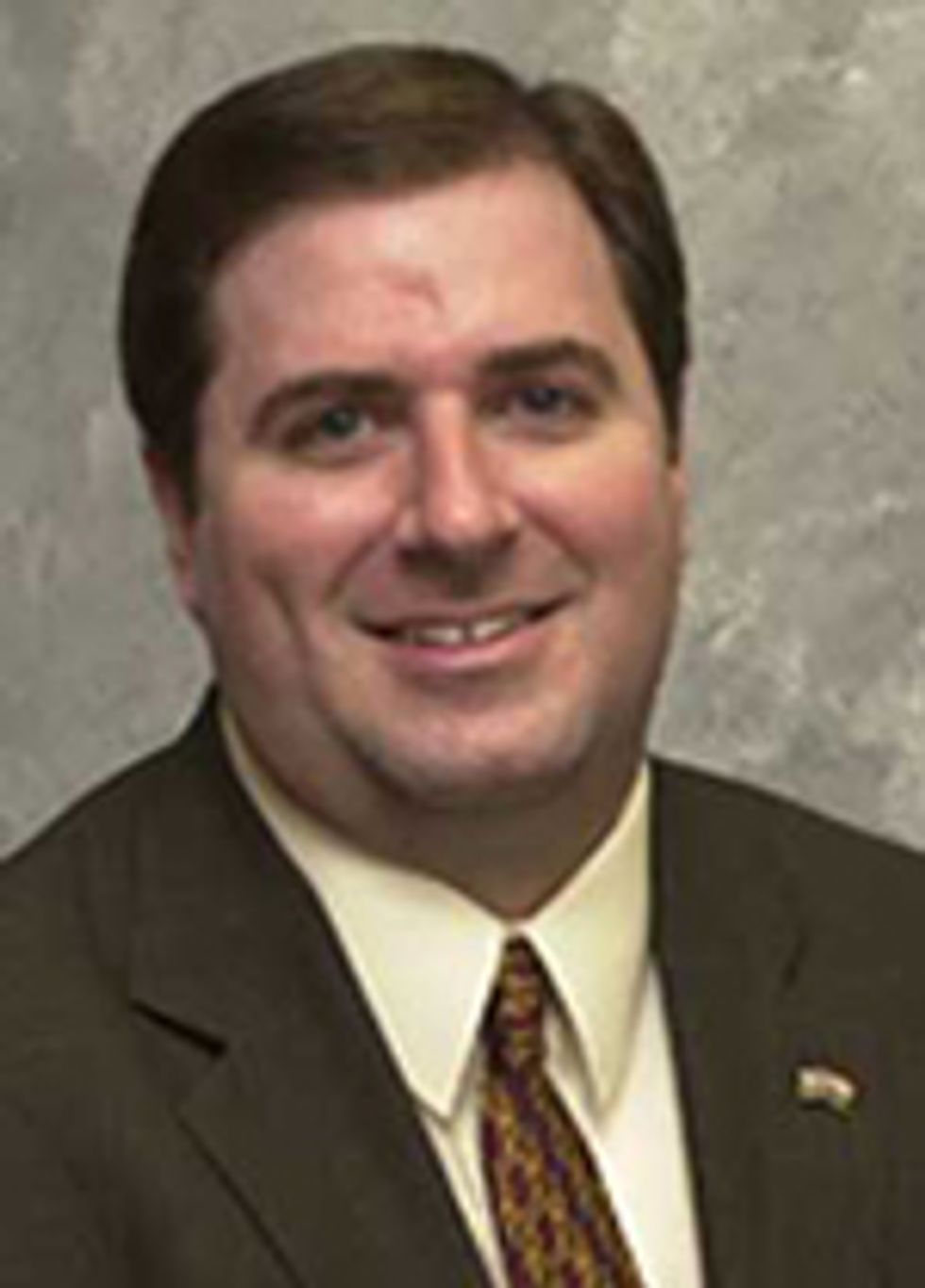 This is Eric Feltner, chief of staff to Republican Lt. Gov. Peter Kinder of Missouri. Feltner, it seems, has been holding his own "Kinder-garten," with 13-year-olds on the Internet, who were actually cops in "disguise," like on that hilarious teevee show where they capture perverts. Unfortunately he thought he was talking to 13-year-oldgirls, but the rest is pretty textbook "fucked up."
---
It doesn't sound too bad, the actual charge of "furnishing" porn to minors:
Eric Feltner of Columbia was charged May 21 in Cole County Circuit Court with two counts of furnishing pornographic materials to a minor, according to court documents. Feltner had been engaged in instant message conversations with a person he believed to be a 13-year-old girl, the probable cause statement filed in the case against him says. The girl was actually a Jefferson City police officer, according to the statement.
Kids've gotta start looking at porn sometime, right? Alas:
Feltner, 40, who is a Columbia resident, is accused of encouraging an undercover Jefferson City police officer posing as a 13-year-old girl to masturbate on two separate occasions in May and July of 2007, using the screen name "thebestinmo," according to a probable cause statement filed by officer Chad Stieferman.

According to the charges, Feltner presented material through Yahoo Instant Messenger "consisting of explicit written directions and descriptions of oral and manual stimulation."
All we really need to hear is "Yahoo Instant Messenger," and the rest explains itself.
Aide charged with supplying porn to 'minor' [St. Louis Post-Dispatch]
Kinder's chief of staff quits over porn charges [Columbia Missourian]