Springtime Wonk'd: Washington Fancies Blooming Like Beautiful Crocuses
News
April 16, 2009 11:21 AM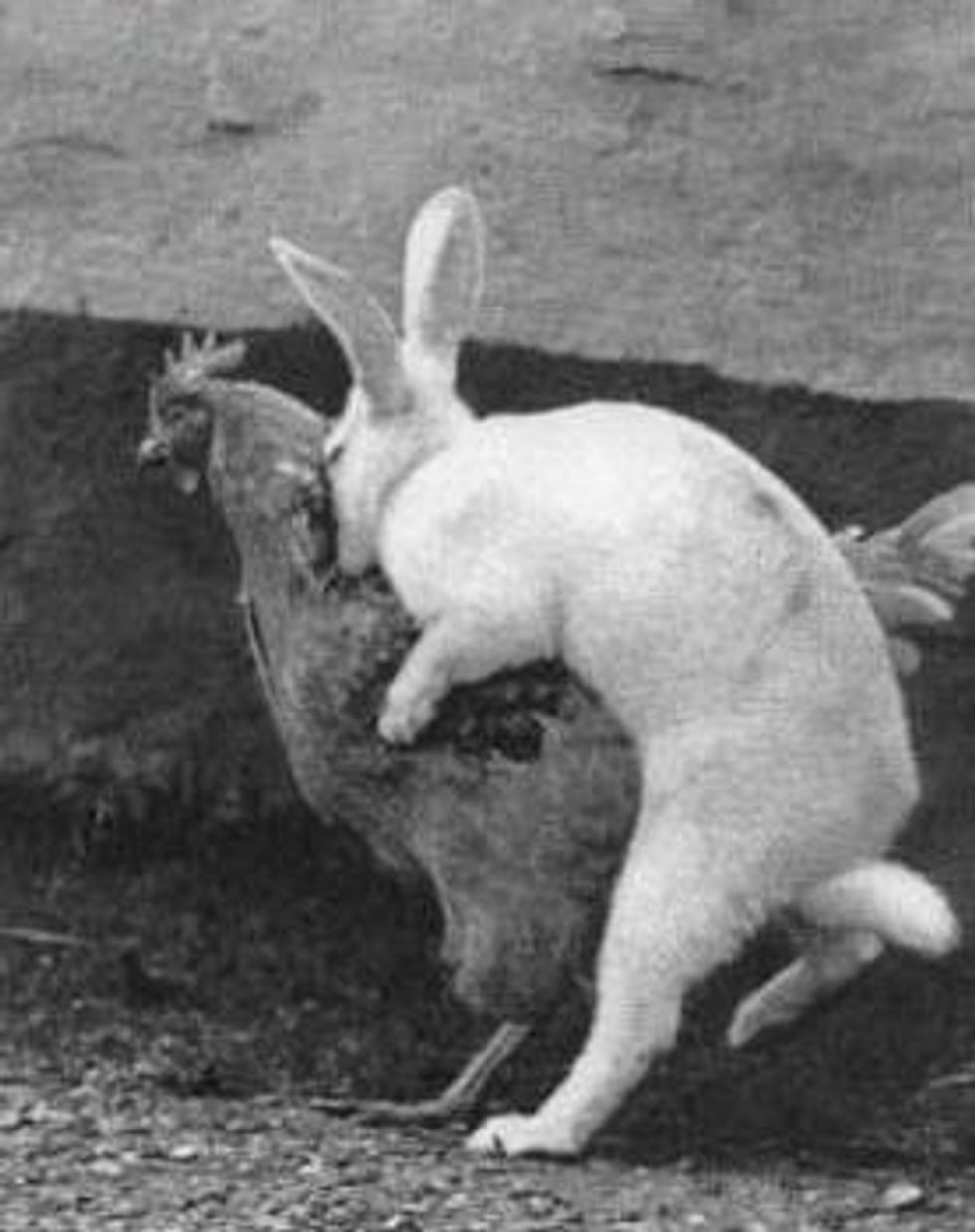 Now that the cold, snowy weather is over and Washingtonians can just parade around in the freezing drizzle, everybody from Jill Biden to a certain former presidential candidate are out doing "normal people" things such as shopping and driving. And and and! Some of these brave souls have even been spotted in other cities, such as exotic and far-flung Manhattan.
---
Have you seen some person where you're like, "Hey that is not a bad-looking person for their age, I wonder what is wrong with them on the inside," and then you figure out they're on TV all the time or they're married to a politician? Well, there's your answer. Email your story to tips@wonkette.com with subject line 'Wonk'd' to share your disappointment and misery.
Now feast your eyes and brains on these succulent reports:
I was probably the only person who recognized Jill Biden at the Georgetown Whole Foods looking fantastic in a red frock coat over what looked to be a pink pantsuit. Much shorter in person although a great looking broad at 60-plus. The Secret Service agents were so low-key that I thought for a moment that I was mistaken until I saw the four huge SUVs parked in front.
I saw Donald Rumsfeld (&wife) at the hockey game Sunday afternoon. He was a little over dressed in some khaki colored suit and bright tie. They were buying a soda and hot dogs. They both had the free beach towel clenched under their arms, wonder which beach they will be using them on?
Was on two flights from Key West to DCA, through Miami, with former Clinton Press Secretary Joe Lockhart and his daughter. He looked tan and well-rested, but the Glover Park Group years haven't done wonders for his figure.
I was going in to the (hippie, probably communist, definitely socialist, elite, arugula &c.) co-op here in Saint Paul and at the cash machine I saw a local politician named Coleman. Sadly it was only current mayor Chris Coleman, so I just said "hi mayor" or something, as opposed to former mayor Norm Coleman, who I would have invited up to my office for a Gitmo-style chat. Oh and on election day known diaper-wearer and profanity-sayer Al Franken showed up to shake hands and win by a few votes and still not get in to the Senate, hooray!
Manhattan - Just saw former NYC Mayor Ed Koch shuffling out of my local Midtown food establishment 'Global Kitchen', as I waited on line to pay for lunch. He sported a spiffy Kangol, a slow but practical gait, and was tan for some reason or another.
My girlfriend, while running, saw Walnuts driving (I asked where his hands were on the wheel, I mean, how can he lift his arms to the steering wheel) by her yesterday on 1st St., SE heading south towards Independence. Granted, it is the Hill, so whatevs right? But WALNUTS!!!! DRIVING!!!! She did a double take and thought she recognized that guy from some episode of SNL or something, then she saw the AZ tags and confirmed it was Walnuts.
I've seen Ben Stein on the GWU campus 3 times in the past 6 months, and one of the time was at the Gelman Library 24 hour starbucks.
I was directly behind Mohammed Ali as he went through the metal detector at Washington National airport. He was in a wheelchair and helped by a small entourage. He was able to rise to his feet to shuffle slowly through the metal detector. But he was quickly helped back into his chair and whisked into the USAir Club lounge.

I decided that it would be too rude and obtrusive to bother him or take a photo. So I just gave him his space. The Homeland Security guy who checked my ID pointed him out proudly. "There's the champ," he said.