Stephen Miller Puts New Coat Of Paint (HAIR PAINT) On His Sh*tty Racist Ideas
SCOTUS
December 17, 2018 01:14 PM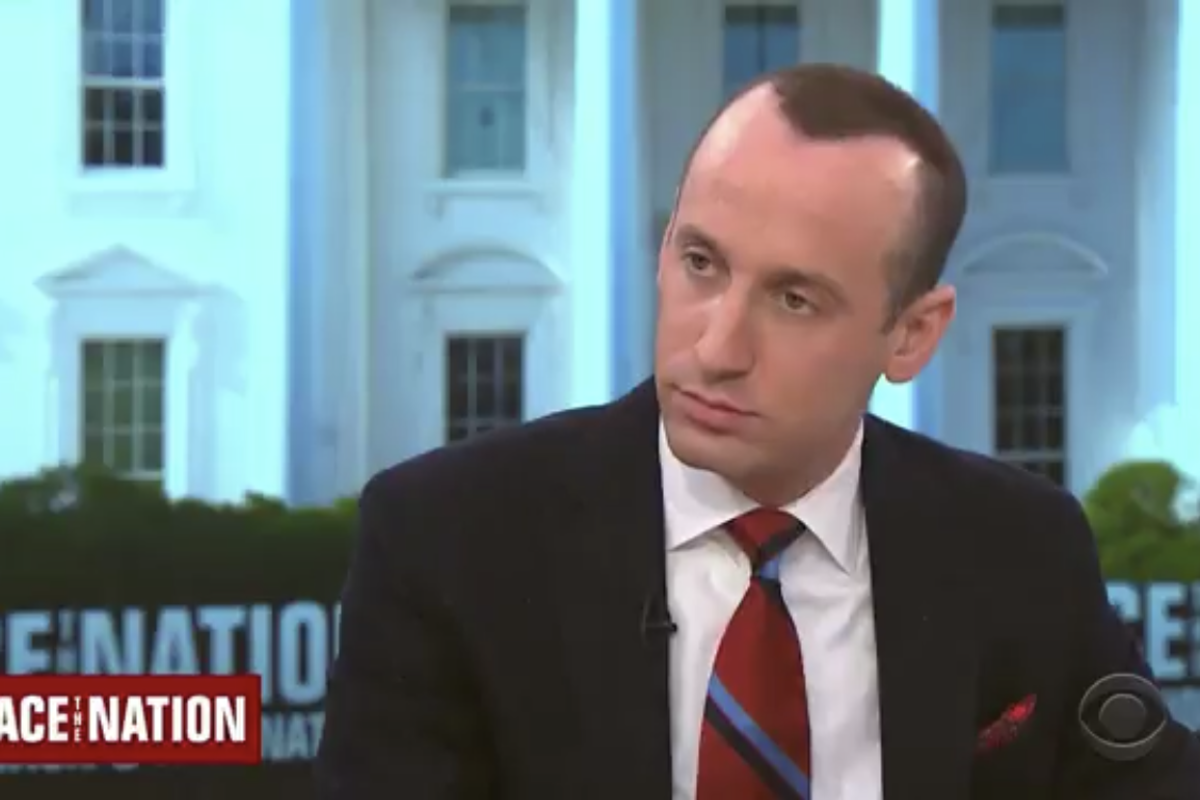 Hello Wonks! Welcome to the Sunday Rundown!, where we look at all the stupid, dumb and outrageous lies people say on the Sunday shows. Rudy Giuliani went batshit crazy on pretty much all the shows, which earned him his own column by Wonkette's Five Dollar Feminist. Herein, we'll look at all the rest of the Sunday fuckery!
Let's focus on the second worst/stupidest person on this Sunday's shows, current Trump adviser and former Time Wraith Stephen Miller.

---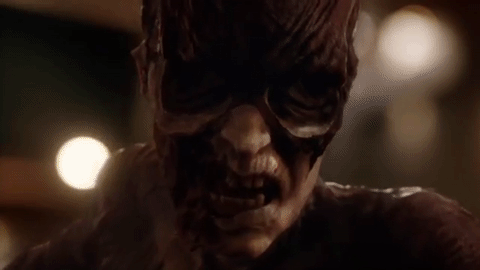 Seen here attempting to steal a soul from good people...CW's The Flash
Appearing on CBS's "Face The Nation," it seems that with his old partner in xenophobia (John Kelly) gone, Miller came to once again impress his audience of one. Host Margaret Brennan began by asking about a Texas l judge's decision to strike down the entire Affordable Healthcare Act (ACA):
BRENNAN: This federal judge and the decision to strike down Obamacare as unconstitutional. This could put at risk about twenty million Americans who rely on it for coverage including Medicare and Medicaid. The numbers from the Kaiser Family Foundation. What is your reaction and how do you reassure those Americans that they're okay?
MILLER: Well, obviously there's no change immediately in Obamacare. There hasn't been a nationwide injunction […]
BRENNAN: So, to be clear there, you're predicting that this goes to the Supreme Court and that the Supreme Court ultimately strikes down?
MILLER: I believe that's the likeliest outcome because Obamacare has always been unconstitutional and the mandate--
BRENNAN: Well, technically this decision wasn't possible until the tax law was put into place. But in-- in terms of what this means for the twenty million Americans, it does create some uncertainty and possible disruption--
MILLER: Well, we also have to think about--
BRENNAN: --in the marketplace
MILLER: You also have to think about the twenty-eight million Americans who still don't have health insurance because Obamacare didn't work.
Miller uses several strategies here. First the ACA is "that horrible law that was never constitutional hasn't been IMMEDIATELY repealed." This probably has to do with the latest polling from Reuters indicating that 48.7 percent of Americans want to "keep ACA and fix problems" and another 8.8 percent want to "keep ACA as is" versus only 42.5 percent who want any type of repeal. This was, of course, a major factor in last month's blue wave, as many new Democrats got elected running on protecting the ACA. Even some Republicans lied their asses off pretending they cared about protecting pre-existing conditions, even though they had voted more than 70 times to kill it.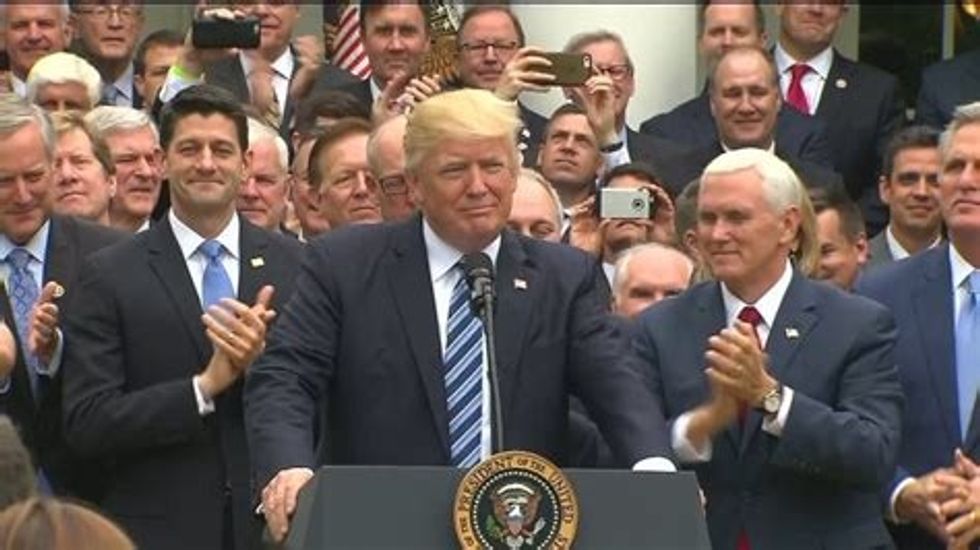 Remember this?
After quickly getting corrected on the constitutionality of the ACA, Miller decried how many people were NOT covered due to it not working. This would be a great point if Marco Rubio didn't get rid of the "risk corridor" payments forcing insurance providers to leave the exchanges or the GOP didn't kill the individual mandate in its $1.5 trillion tax giveaway to rich people, which is the same bill that's added $1.8 trillion to the deficit. It's basically complaining the washing machine doesn't work after throwing bricks in it.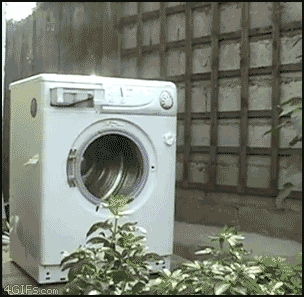 GOP "improvements" to the ACAmedia0.giphy.com
After some back and forth, Brennan moved on to the topic that wakes Miller from his slumber to feast: immigration. Brennan asked about the tragic death of 7-year-old Jackeline Caal of dehydration and shock while in custody of Customs and Border Protection (CBP). After the "pro-life" party's cruel attempts to blame the victim for their own death failed, Miller attempted to mimic human empathy but couldn't quite manage it:
BRENNAN: ...One very particular case here, this seven-year-old migrant girl who passed away. She was a migrant from Guatemala named Jakeline Caal. She died some hours after passing into U.S. territory while she was under the protection of Customs and the Border Patrol. Who bears responsibility for her death?

MILLER: Our hearts break for the tragic death of the 7-year-old girl. The loss of that precious life is horrifying. It is a painful reminder of the ongoing humanitarian tragedy that is illegal immigration and the misery that it spreads.
Yes, Stephen, the death of THE seven-year-old girl, whose name was Jakeline Caal, does serve as a "painful reminder of the ongoing humanitarian tragedy" that is the Trump administration's cruelty, needlessly inflicted on people fleeing for a better life by soulless ghouls like you, Donald Trump, Kirstjen Nielsen and formerly John Kelly. It is a stark reminder that we need to do everything to stop you.
Brennan concluded the interview by asking Miller about the possible shutdown that will happen on Dec. 21 if Trump does not get his infamous border wall funding:
BRENNAN: What is the President's plan and will he shut it down to get this five billion in border wall funding?
MILLER: We're going to do whatever is necessary to build the border wall to stop this ongoing crisis of illegal immigration--
BRENNAN: And that means a shutdown?
MILLER: This is a-- this is a very-- if it comes to it, absolutely. This is a very fundamental issue. At stake is the question of whether or not the United States remains a sovereign country.
Miller spouted the same false narrative they've used to justify the Muslim ban, family separation and the upcoming shutdown with more intensity and guttural wails until the interview ended.

BUT ANYWAY, ABOUT HIS SPRAY-ON HAIR.
The only thing more heinous Miller's black heart was his decision spray on a GLH widow's peak on national TV.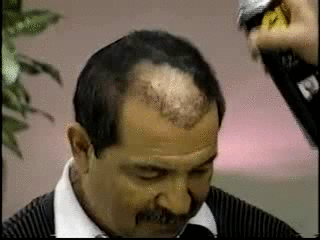 You can't go from this ...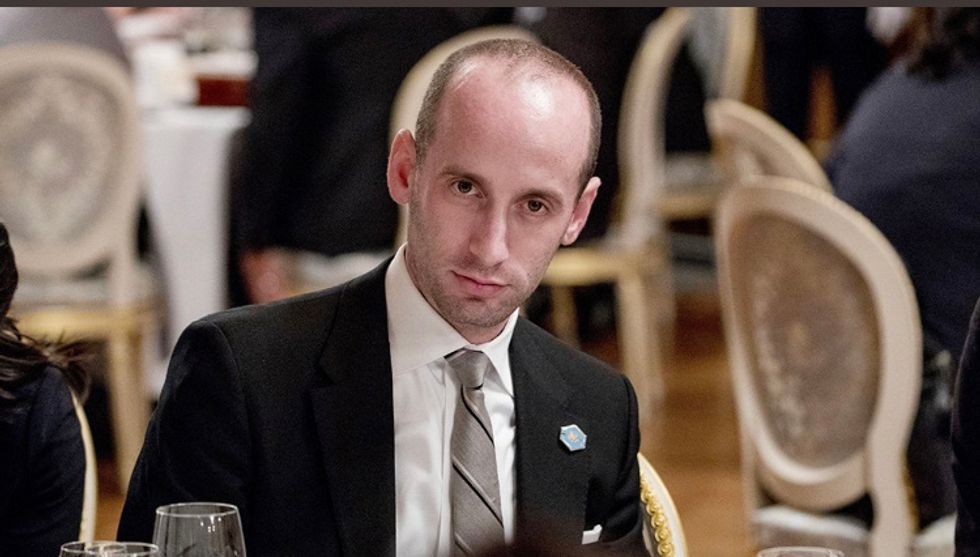 He's 32!!
... to this ...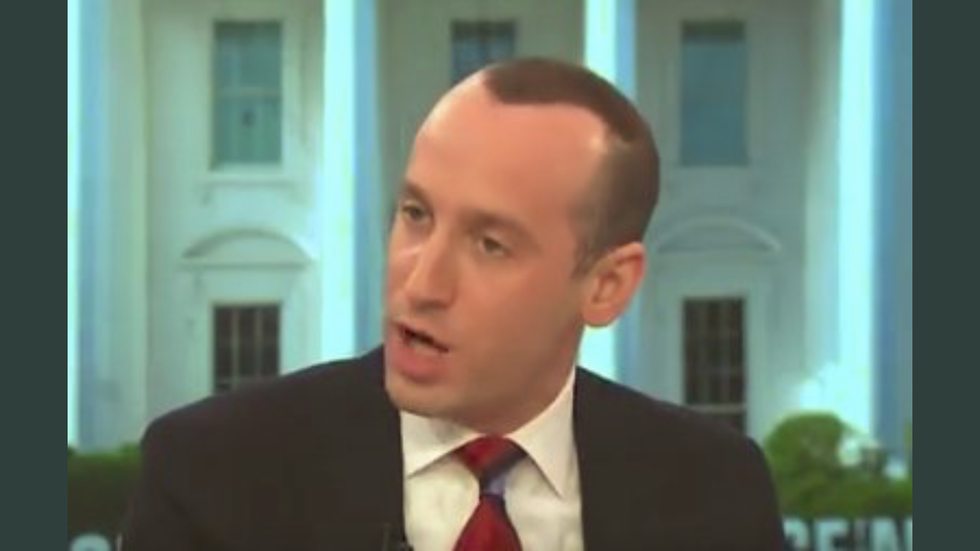 WTF??!!
... without anybody noticing.
He didn't even do the back!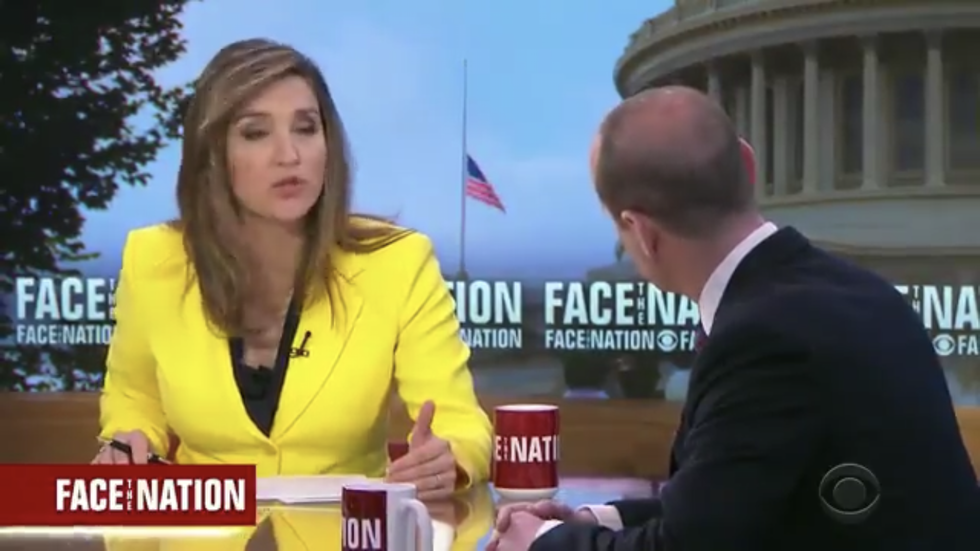 Seriously?!!
This is what happens when you try to repackage horribleness and you have zero friends or family who love you. Bravo to the CBS hair and make-up department for holding their laughter when Miller came in for prep. As a guy who was balding and chose to shave the rest, here's some advice: Let it go, Stephen. You're not fooling anyone. Being bald will not make you look LESS like a fascist, but you will avoid looking like more of a fucking idiot.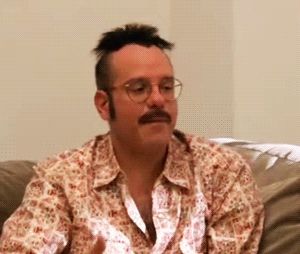 Wonkette is fully funded by readers like you! Click below to fund us!
Michael Mora
Your friendly neighborhood Puerto Rican Political Freelance Writer for @wonkette. Pop Culture observer, Amateur Movie reviewer & Comics fan. Former Active Duty Marine. All opinions are mine only.