Summer Might Not Suck After All
News
May 21, 2009 12:09 PM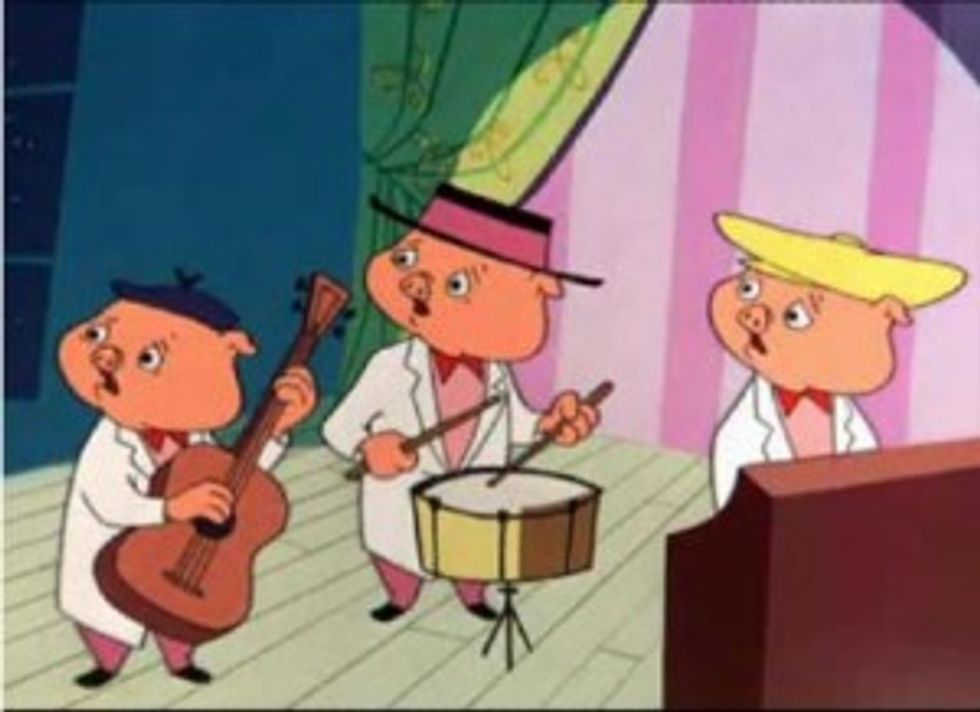 The demise of Screen on the Green has left many of you distraught, contemplating death and wishing you lived in a world where outdoor movies never even existed in the first place. SUCK IT UP! Things end. It's a recession. Worse things could have happened: you could have been tortured, Sarah Palin could be the VP right now, or China could stop buying our debt in which case we would REALLY be screwed. But thankfully, not all of our favorite DC summer institutions have fallen victim to the financial crisis. Tomorrow marks the beginning of our beloved Jazz in the Garden.
---
Fridays through September 11 from 5PM to 8:30PM, different jazz groups entertain happy hordes in the Sculpture Garden at the National Gallery of Art. Grab your blanket, some food and your adorable child, significant other, mistress, and/or friends, depending on what stage of life you're in, and head to the Sculpture Garden for a glorious evening.
Important things to note:
No one goes for the jazz -- you can barely hear it. And, don't even think about shushing anyone. People will laugh at you and then they will think about hurting you. This is NOT an event for music aficionados.

The garden is packed with adorable kids and cute couples looking longingly at each other under the hot summer sun. If you hate kids or just got dumped, we highly recommended choosing another activity.

Don't treat the grass like the middle seat on an airplane. If you leave a little bit of space, then everyone leaves a little bit of space, and then people crawl over each and it's just a mess. Cozy up to your neighbors people, you will not get cooties. [You may, however, get the deadly Pig AIDS flu. -- Ed.]

But there's rarely any extra space at all, so get there early if you actually want to find a place to sit.

Bring your own alcohol, just do so discreetly. Everyone drinks and we've never heard of anyone getting caught, but "technically" outside alcoholic beverages are not allowed. HOWEVER, they do sell sangria, so basically it's kosher to drink only if the proceeds of your inebriation go to the museum.

Share you bottle opener, knife, spoon, cup or other essential picnic item. This falls into the "cozy up to your neighbor" category, and we know you can at least do this.

Eat, drink and be merry, because this is one of the few events that reminds us that it's possible to enjoy the humid shithole that is DC during the summer.


The Sculpture Garden at the The National Gallery of Art