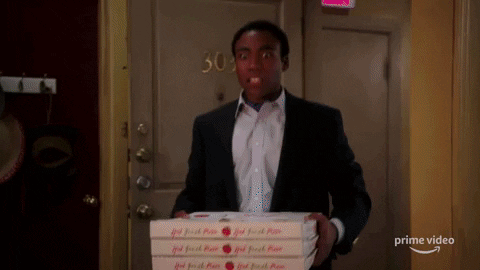 We've had a lot of fun since liveblogging President Joe Biden's State of the Union address. We've mocked the official unhinged Republican response,the public ritualistic humiliation of Rick Scott and Mike Lee, as well as the crazy lengths that Tucker Carlson has gone to save the GOP's face.
The Republicans who appeared on the Sunday shows continued flailing and set themselves up for more mockery. Let's watch!
Damned If You Do, Damned If You Don't
On CNN's "State Of The Union" with Jake Tapper, Chairman of the Intelligence Committee Rep. Mike Turner of Ohio was all to eager to prove us correct when we pointed out Republicans' bad-faith criticism of the "Chinese Balloon Crisis" last week.
---
When Tapper asked about the two flying objects shot down this week over Canada and Alaska, Turner made it clear Republicans have no issue with political inconsistency.
TURNER: Yes, well, I certainly don't know, as the administration is saying they don't know. They do appear somewhat trigger-happy, although this is certainly preferable to the permissive environment that they showed when the Chinese spy balloon was coming over some of our most sensitive sites.
"Trigger-happy"?! After all their whining and posturing about shooting at the sky, they have the gall to now act like the Biden Administration is paranoid or "trigger-happy"? Turner, when asked about the discovery of further classified documents on a laptop and thumb drive belonging to a Trump aide, topped his hypocrisy with an extra helping of good ole' whataboutism.
TURNER: [...] They are not to be taken lightly. And we're just amazed as people keep finding them stuffed in the strangest places like behind Biden's Corvette. This is —this is clearly a failure of an understanding of how to handle the importance of these documents.
This lack of unseriousness and blatant partisanship is what we have to expect for the next two years.
We Aren't Cutting Social Security, Just Taking It To A Nice Farm Upstate
Rep. Turner was followed on "State Of The Union" by Sen. Mike Rounds of South Dakota, who wanted to make sure that Biden was wrong about Republicans' intentions regarding Social Security.
ROUNDS: [...] I think that's misleading in terms of what he really intended to do. But, look, the bottom line is, is, Republicans want to see Social Security be successful and be improved. [...]
Well, you know what, maybe Biden was wrong and Republicans' intentions are noble, regardless of Rick Scott or Mike Lee. So, what is the senator's great plan to improve Social Security and make it more successful?
ROUNDS: [...] I kind of look at security the way I would at the Department of Defense and our defense spending. We're never going to not fund defense. But, at the same time, we -- every single year, we look at how we can make it better. [...]
So Republicans want to fund Social Security on a year-by-year basis?! I'm sure a lot of the seniors reliant on those benefits will be happy to know they'd be dependent on the Republican Party's political games and whims every year.
I guess a cut by any other name would still make Scott's shriveled heart flutter.
Influence Peddling Is Bad ... Unless It's Jared Kushner
Over on ABC's "This Week" with George Stephanopoulos, Chairman of the Oversight Committee Rep. James Comer assured everyone that his committee will take the buying of influence very seriously.
\u201cJames Comer on ABC on presidential influence peddling: "I don't disagree with the Democrats and their criticism of the previous administration." \n\nYou hear that, @realDonaldTrump?\u201d

— Aaron Rupar (@Aaron Rupar) 1676216810
COMER: Now I don't disagree with the Democrats and their criticism of the previous administration. We have a problem here that needs a legislative solution. That's why this Biden investigation is so important. There's a legislative solution to this, and it can be bipartisan. The Democrats complained about Kushner's foreign dealings. Republicans are certainly complaining about the entire Biden family's foreign business dealings.
But when Stephanopoulos pushed Comer on why it seems that they're taking no actions on Kushner or the Trumps (other than lip service), Comer made it clear that his committee is just weaponizing the government for partisanship. Again.
\u201cCOMER: The difference between Jared Kushner and Hunter Biden is that Kushner actually sat down and was interviewed. \n\nSTEPHANOPOULOS: I think we only learned of the $2 billion Saudi investment from the Washington Post\u201d

— Aaron Rupar (@Aaron Rupar) 1676216810
COMER: [...] The difference between Jared Kushner and Hunter Biden is that Jared Kushner actually sat down [and] was interviewed. He was interviewed by investigators. So he's already been investigated. [...]
Thankfully, Stephanopoulos did a final fact-check before Comer slimed out the door.
STEPHANOPOULOS: [...] I think we only learned of the $2 billion Saudi investment from the Washington Post this morning, at least the details of it.
Unless James Comer's committee is full of Minority Report pre-crime investigators, it is pretty clear that the congressman's full of shit.
The Real Meaning of "Woke"
We end with New Hampshire Gov. Chris Sununu on CBS's "Face The Nation" with Margaret Brennan.
When asked about Florida Gov. Ron DeSantis's ongoing culture war against Disney, Sununu tried to describe his opposition to "woke cancel culture." Brennan asked for a simple explanation of whatever Sununu meant by "woke," and he quickly descended into gobbledygook.
\u201c\u201cI hate this woke cancel culture,\u201d @GovChrisSununu tells @margbrennan, saying it\u2019s a \u201ccultural problem we have to fix in America\u2026but government never solves a cultural problem.\u201d\u201d

— Face The Nation (@Face The Nation) 1676220001
SUNUNU: It's the ... it's the divisiveness ... divisiveness [...] Where it is me versus you. Whereas if you are not adhering to my ideals, then I'm going to cancel you out. It is us versus them. It is this binary, where everything's a war. [...]
Oh! Guess by that logic we can start counting Marjorie Taylor Greene, Tucker Carlson, January 6th insurrectionists, and Ron DeSantis as "woke."
However, Sununu successfully demonstrated that "woke" and "cancel culture" are right-wing dog whistles that, like "critical race theory," they can't coherently describe. Despite his efforts at distancing himself from other Republicans, he also proved our theory that "good Republicans" are not a thing. It is the media's attempt at "fetch."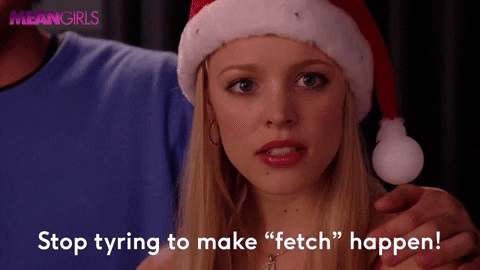 Have a week.
Subscribe to the Wonkette YouTube Channel for nifty video content!
Click the widget to keep your Wonkette ad-free and feisty.
Michael Mora
Your friendly neighborhood Puerto Rican Political Freelance Writer for @wonkette. Pop Culture observer, Amateur Movie reviewer & Comics fan. Former Active Duty Marine. All opinions are mine only.