Susan G. Komen Parboils The Truth With Dictator's Daughter Denials
News
April 21, 2012 02:13 PM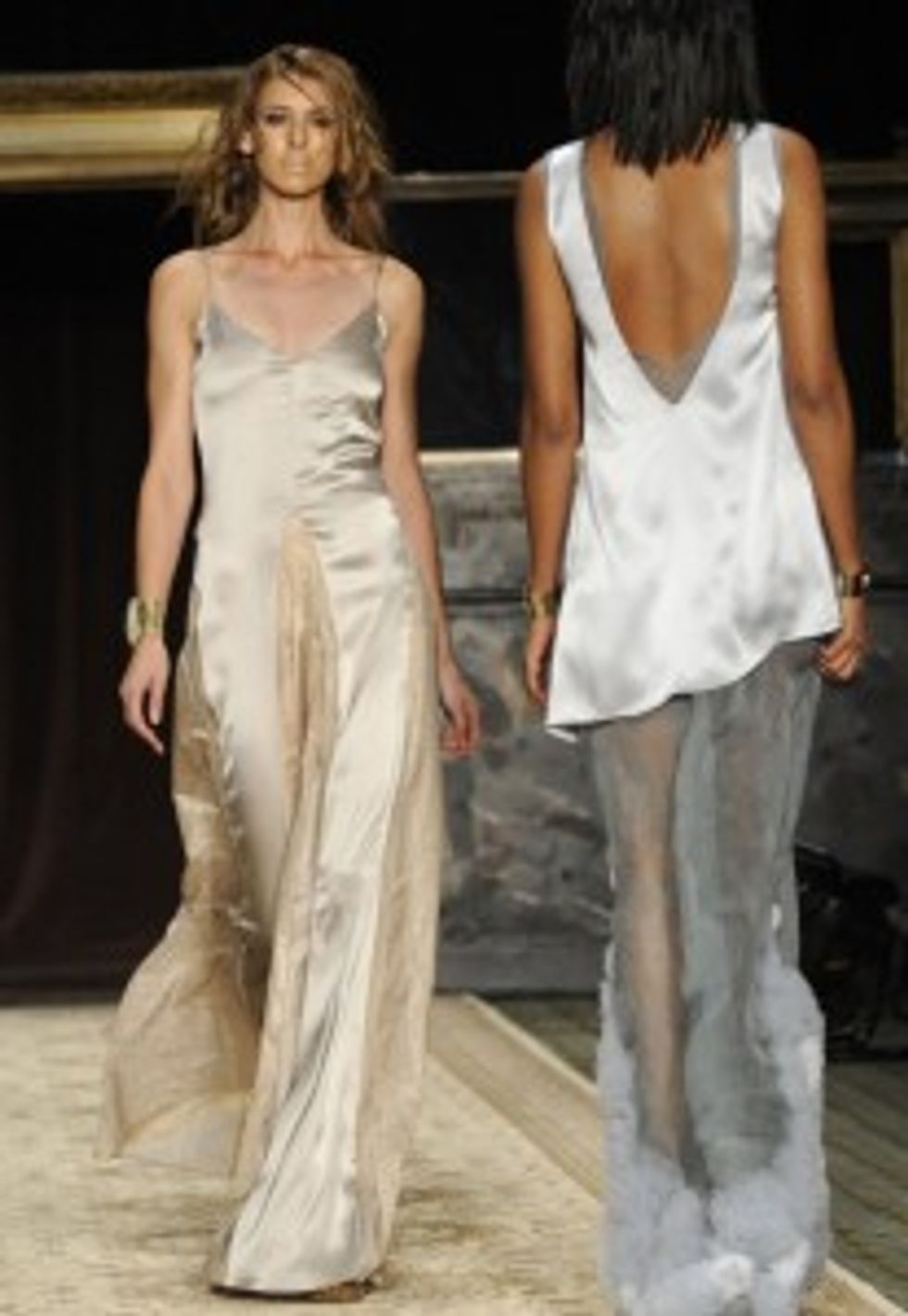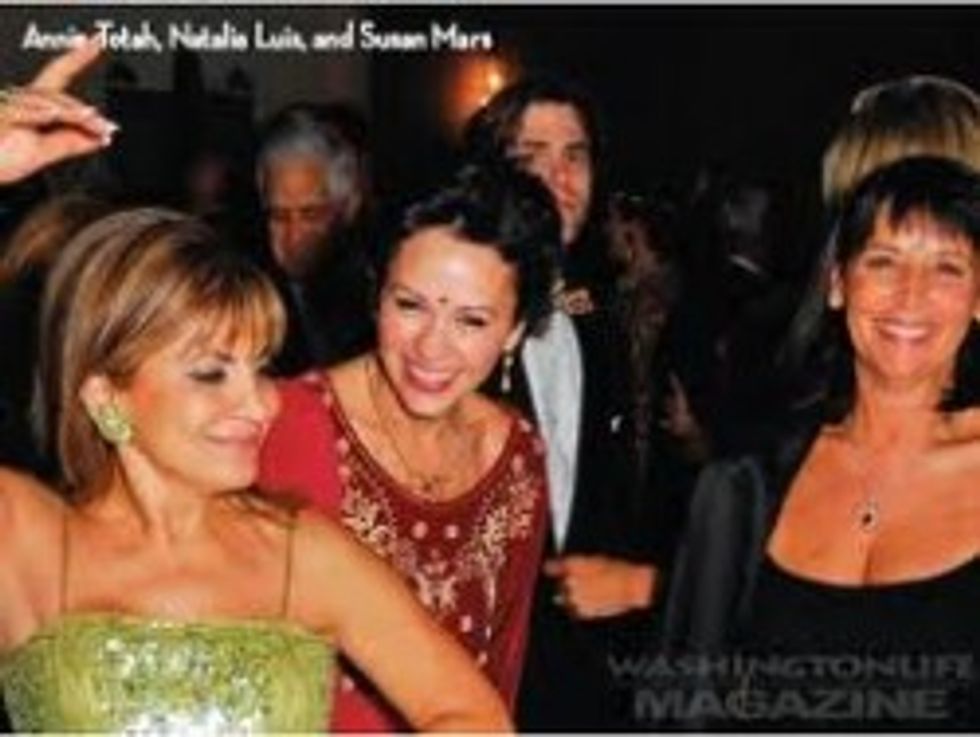 The Susan G. Komen Foundation tried desperately to distance itself yesterday from the slight to-do that erupted after they partnered with Gulnara Karimova, the Dictator's Daughter. How'd that go? Pfhhht. Komen wrote on its blog and told Registan's Nathan Hamm that "their agreement is with, and only with, the National Breast Cancer Association of Uzbekistan" -- not Gulnara's Fund Forum -- and that "the bottom line for them is to help fight breast cancer, that they will support international partners who meet their standards." From Registan:
---
The Komen representative with whom I spoke suggested the organization had no knowledge of links to Gulnora Karimova and insisted that their partnership was not with her Fund Forum.
Not that terrible Karimova, the 'most hated woman in Uzbekistan' according to wikileaked US State Department cables, and a woman who had people imprisoned because their family members wouldn't date her. No, no, not her at all!
But how could you describe the relationship of their statements to the concept known as "truth"? Like they are boiling the truth in water, maybe? Or maybe just renditioning it? (Just a few stress positions, no torn off fingernails or genital electrocution. Oh wait, yes there are.)
This is how Susan G. Komen partnered with a foundation not led by Gulnara: by partnering with a foundation led by Gulnara. Gulnara is the "Chairperson of the Fund Forum's Board of Trustees," and the National Breast Cancer Association of Uzbekistan was created as an organization under the umbrella of the Fund Forum and was "set up" and is "headed by Gulnara Karimova." When Susan G. Komen signed an agreement this January with Uzbekistan, it was not just with the National Breast Cancer Association: "The fundraising project organizers include Fund Forum, the Women's Council, the National Breast Cancer Association of Uzbekistan and the NGO 'Forum of Socially Responsible Citizens of Uzbekistan.'"
Even before the agreement was signed in January, Komen was already getting hot and heavy with Uzbekistan. The Fund Forum was using the SGK logo on a banner on the front of a new cancer treatment building in December of 2011. And you know how SGK gets all suey if anybody even uses the words 'for the cure,' let alone their logo.
Then, after the signing in January, SGK sent Donna Sanderson, international ambassador of Susan G. Komen for the Cure (USA), to Uzbekistan to train Fund Forum staff.
Oops.
But, but… are the people over at SGK as innocent and unaware of Gulnara's connection to murder and mayhem as they are hoping we will believe? Uh, well, no. Maybe Nancy Brinker, the Bush Bundler, is careful not to show herself in public with any of the Karimov clan, but her society ball buddy and Founding Ambassador to Susan G. Komen, Annie Totah, is not as shy. Totah was one of only a few loyal friends to attend Gulnara's disastrous New York Fashion Week show at Cipriani in September of 2011, after Gulnara was kicked out of the main venue by show organizers because of protests against Gulnara from human rights organizations (and was too much of a chicken to go to her own show!).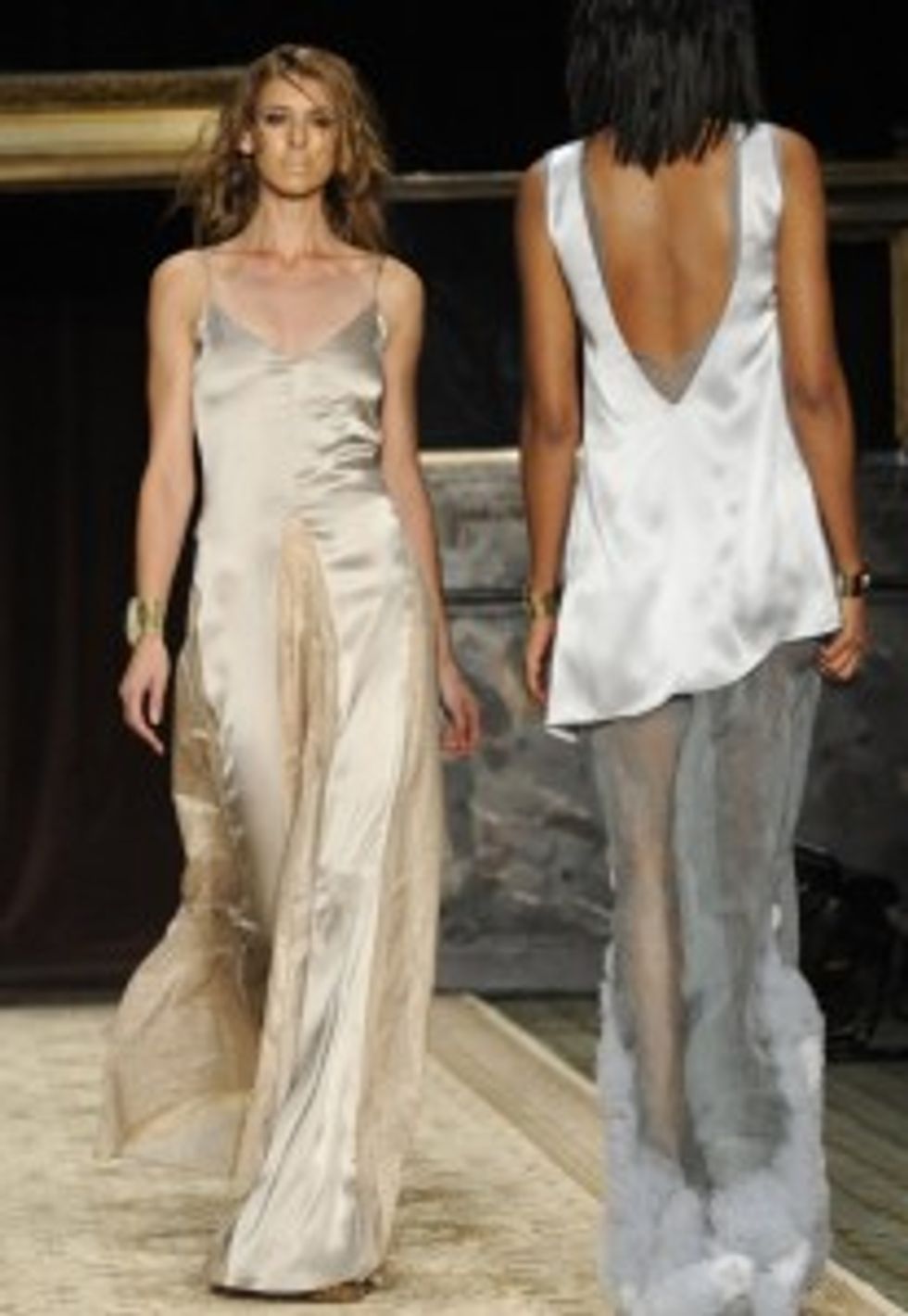 So… In September of 2011 (five months before SGK signed an agreement with the National Breast Cancer Association), if Annie read any of the protest signs (how could she miss them!) shoved in her face by non-slave children while she stood in line to get past the press-blocking body guards outside of Cipriani's, then she knew all about Dictator Karimov's forced child-cotton-pickin'-labor used to make Gulnara's clothes. How do we know Totah was there? Because we read Gulnara's press release on the Fund Forum website, where she bragged about Totah being there, that's how.
If Annie Totah's name doesn't ring a bell, you might remember that she was an officer of the finance committee for Hillary Clinton's presidential primary campaign and enhanced her reputation by sending out one of those right-wing chain letter emails to all her influential pals (including her BFF Senator Joe Lieberman's wife), citing an American Thinker article about Obama being a Jew Hater and a Muslin. (You can sign a petition asking Hillary Clinton to 'stop murdering motherhood' in Uzbekistan here.)
Oh, and Wonkette better get our lawyers ready because Gulnara's sister Lola (L.O.L.A. Lohhhlahhhh) sued France's independent newspaper 'rue89' for calling her a dictator's daughter (and lost).
And in case you're looking for something to do, the seventh anniversary of the massacre of hundreds (some say thousands, but they were just women and children, so who cares?) of Uzbeks in the eastern city of Andijan is May 13. We wonder which one of her forced-child-labor gowns Gulnara will wear to the commemoration party? Maybe this one, with the see-through crotch.