Susan G. Komen Staffers Dropping Like Flies
News
May 04, 2012 10:05 AM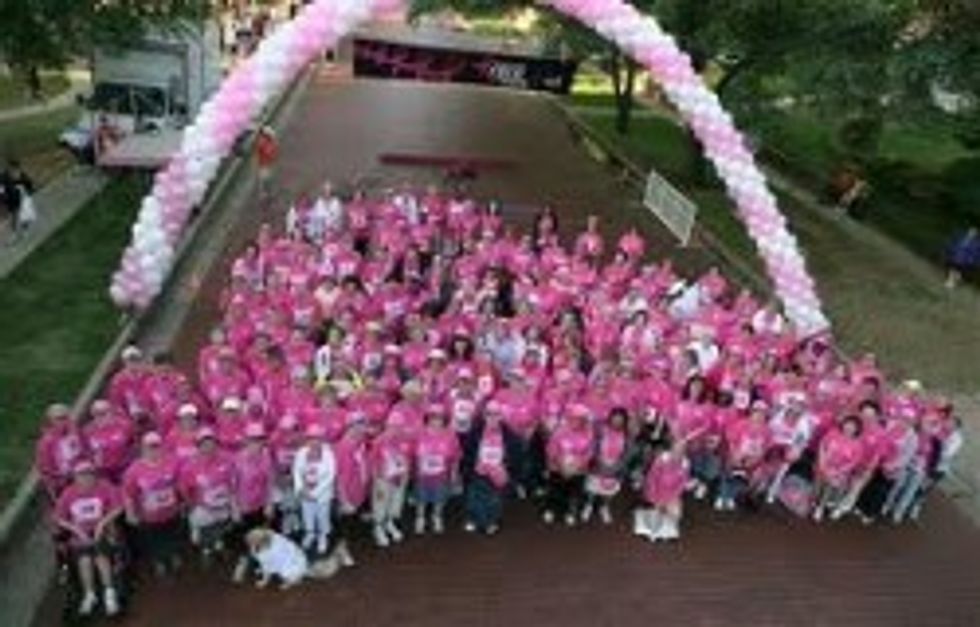 Leslie Aun, Susan G. Komen's national vice president of communications,quit yesterday so that she can spend more time with someone else's children, in her new role as VP of communications for Venture Philanthropy Partners. We would like to shout a big Yay! but instead we're muttering a small yay. Because really, it's the Komen Queen, Nancy Brinker, who must go. Everybody else is just fiffle faffle.
---
We're not surprised that the mouthpiece for Susan G. Komen quit, since she's had to eat an awful lot of doo-doo while trying to save Brinker's ungrateful ass. Just think of all the spin Ms. Aun had to manufacture to contain the continuing fallout from the Planned Parenthood debacle, like decreasing donations, uprisings from regional affiliates, contradictions from Komen board members about Brinker's stated intentions for ditching Planned Parenthood, a 21% Drop in "Brand Equity" (dropping 54 spots to 56th place out of 79 non-profit brands surveyed), desperate affiliates trying to sell $40 Race for the Cure tickets for $15 on Groupon, the sullying of Komen's corporate pinkness, protest resignations of Komen top brass, and, of course, Komen's relationship to Uzbekistan's Dictatrice, Gulnara Karimova.
There isn't a flak jacket big enough to deflect all that shite.
What is really obvious to everyone except Nancy Brinker is that she is the one who needs to step down (and lose all those first-class air travel and five-star hotel room perks). Her son, Erik Brinker, had the decency to let go of his position on the Komen board and her cousin, Mark Solls, is being replaced as Komen corporate counsel. Daniel Borochoff of CharityWatch said that Komen "may very well need to get a new board and a new chief executive." and that it lacked perspective on itself — a condition he called "founder's syndrome." We aren't sure, but we think Nancy also suffers from a DC-elite form of the Jerusalem Syndrome (people who think they are Jesus - this explanatory video is worth watching, just to see a fundy New Orleans Jesus with man breasts. You're welcome), since she requires that all her minions address her as Ambassador Brinker.
If you want Susan G. Komen's Jesus H. Christ Brinker to step down, you can sign this change.org petition.